I'm not sure where I found this amazing gothic styled dress.  I usually categorize unopened things in folders so I know where they came from, but this was loose in my main objects folder!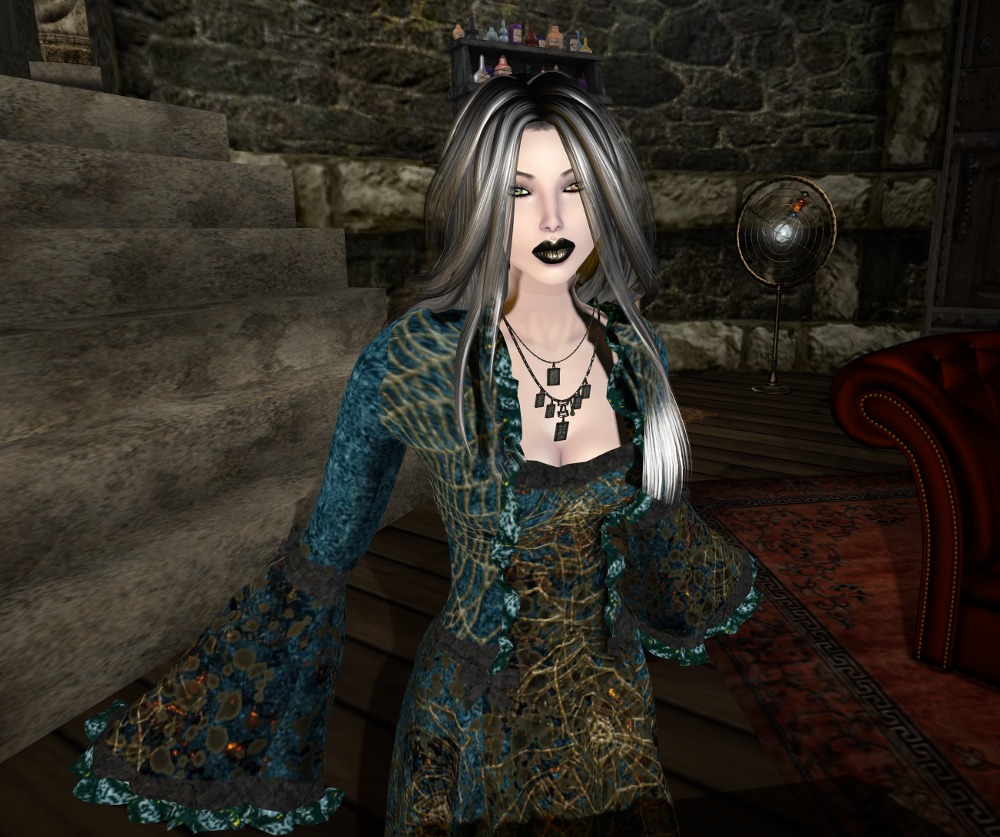 Wherever it came from, the texturing is amazing!  You are sure to turn heads wearing this.  Sizing is only standard rigged mesh, but as you can see, it works beautifully on Lara.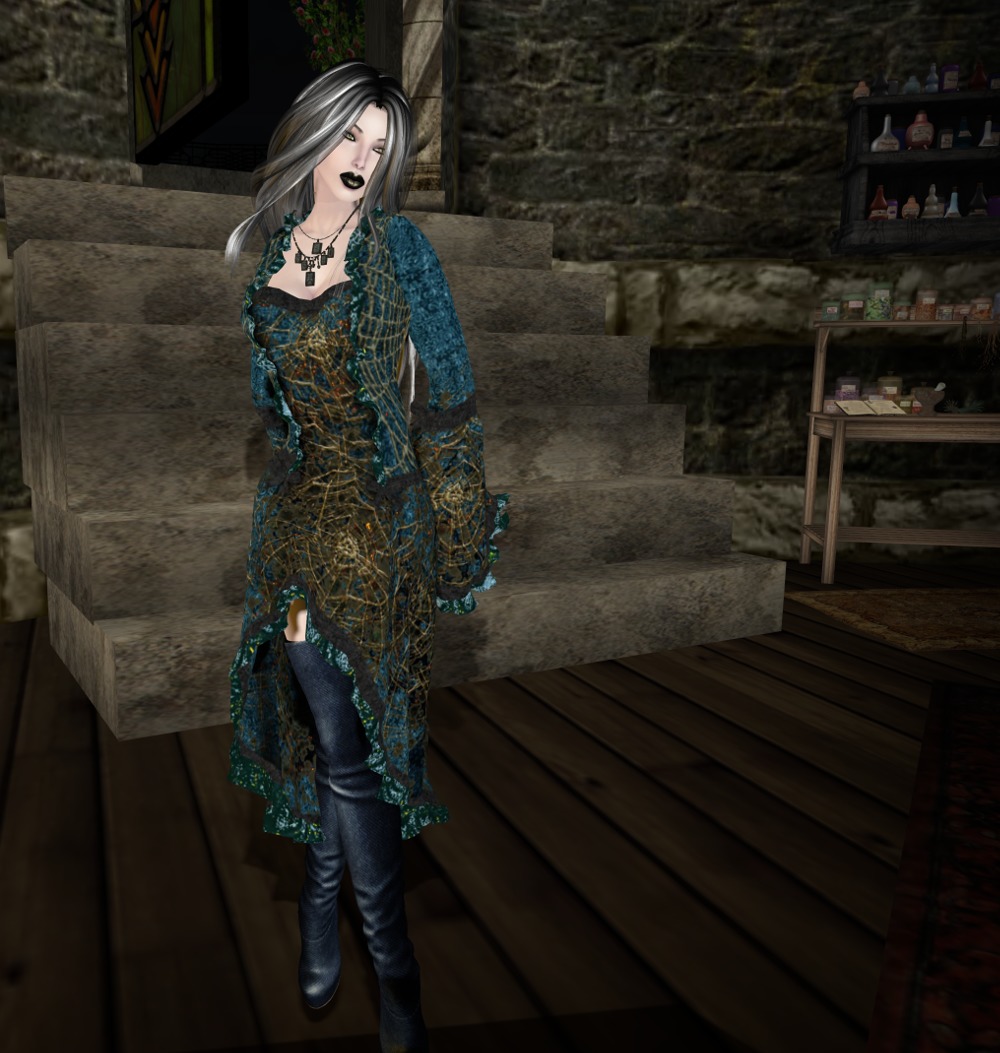 A shout out to Nephilim for the skin I'm wearing too.  If you find yourself in need of a fantasy skin in various colors, you can't go wrong here.  They have 12 fantasy skins for both male and female avatars, and they are L$1 each!  They even include appliers for Belleza, EVE, Slink, Lara, and Omega, as well as head appliers for Catwa, LAQ, Slink, Omega, and EVE.  What a bargain!