Glitter are celebrating their 6000th group member by giving away this lovely gown as a thank you!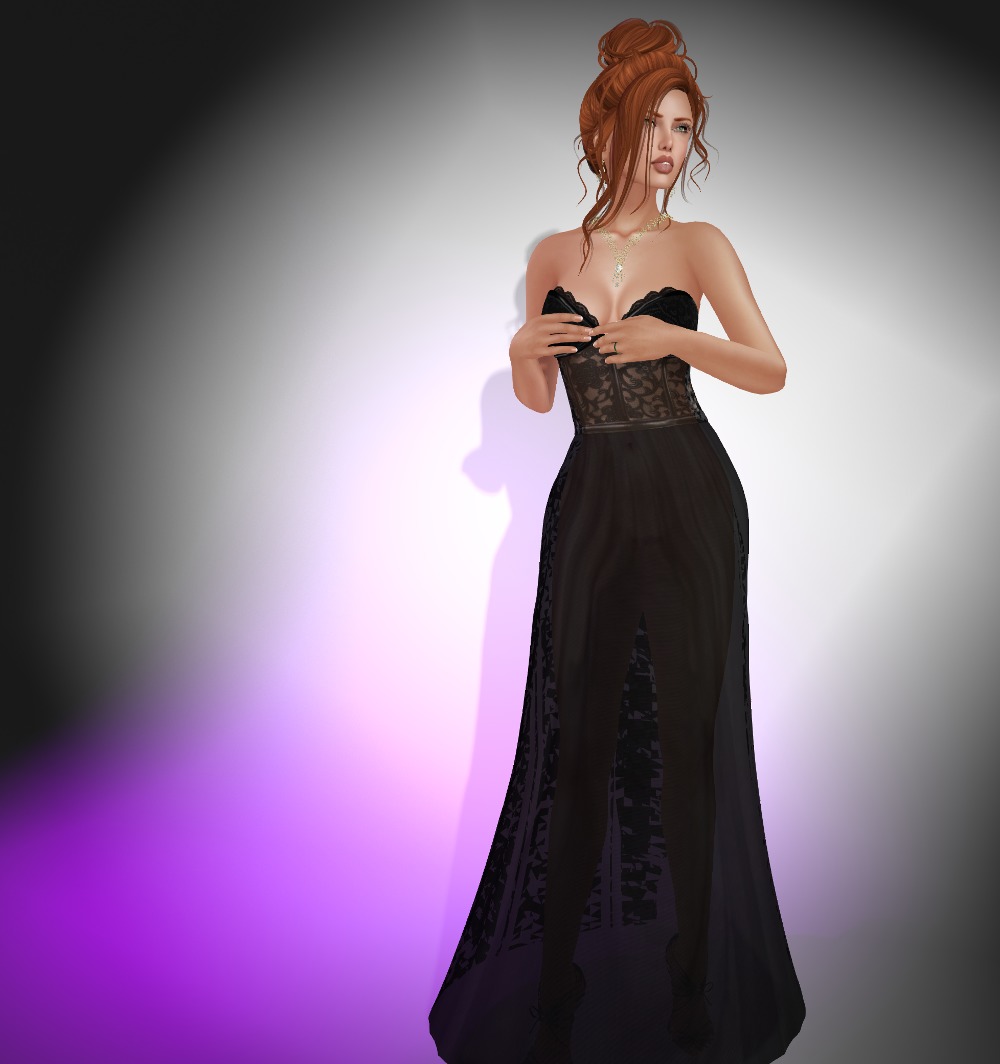 It comes in standard mesh sizes, plus fitmesh for Belleza, Physique, Hourglass, Lara, and TMP.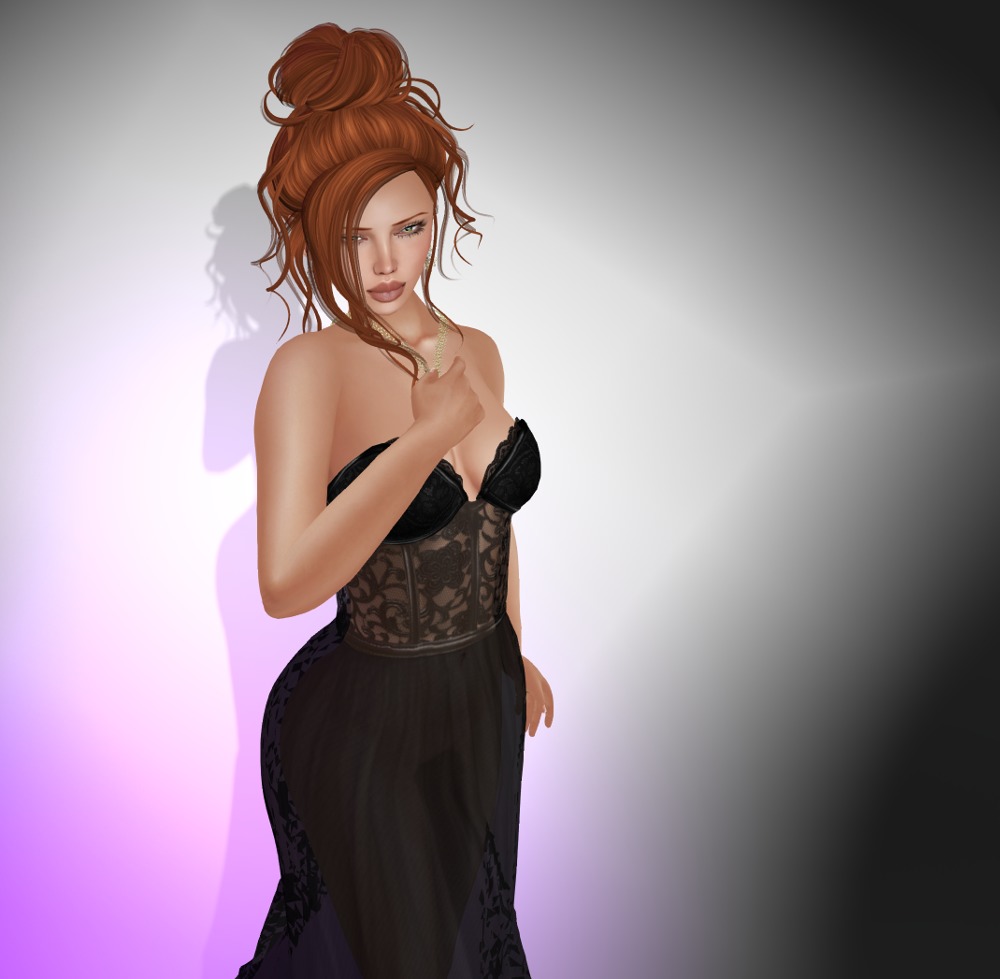 The skirt is fairly transparent particularly at the back lol.  The two alphas that come with the gown mask out your top or the full length, but as I like to have my feet show, I didn't alpha anything while wearing it on Lara.  This would not go over well at Frank's 😉
Thanks Shine, and the rest of the team over at Glitter!