There are some really nice things on the marketplace for very little expense.  Today, I'm showing you a set of lingerie, a hairstyle, dress, and shoes, all bought for less that L$5 total!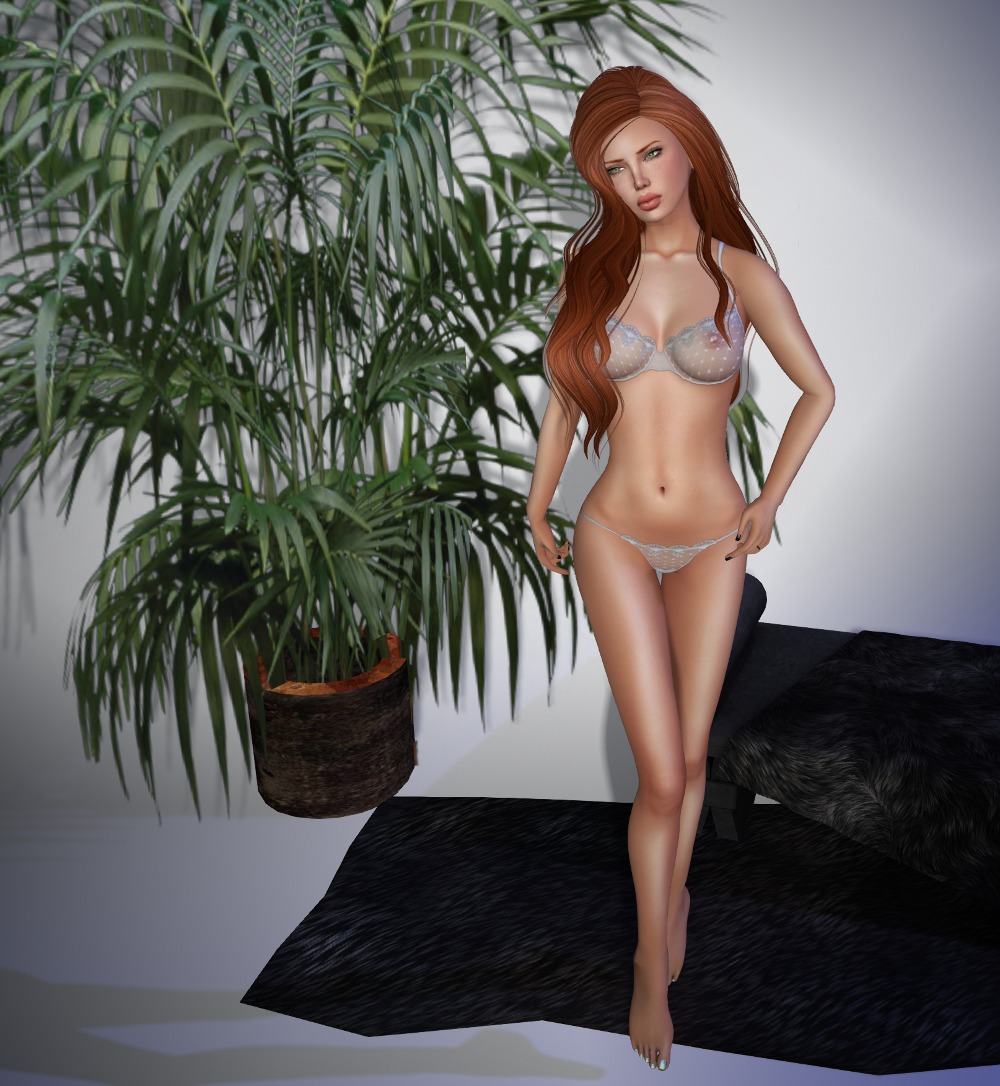 This applier lingerie is available on the marketplace for L$1.  It has Belleza, Maitreya, Slink, and Omega appliers, as well as system layers.
My hairstyle is also available for a single Linden Dollar, and incredibly comes with a 30 color HUD!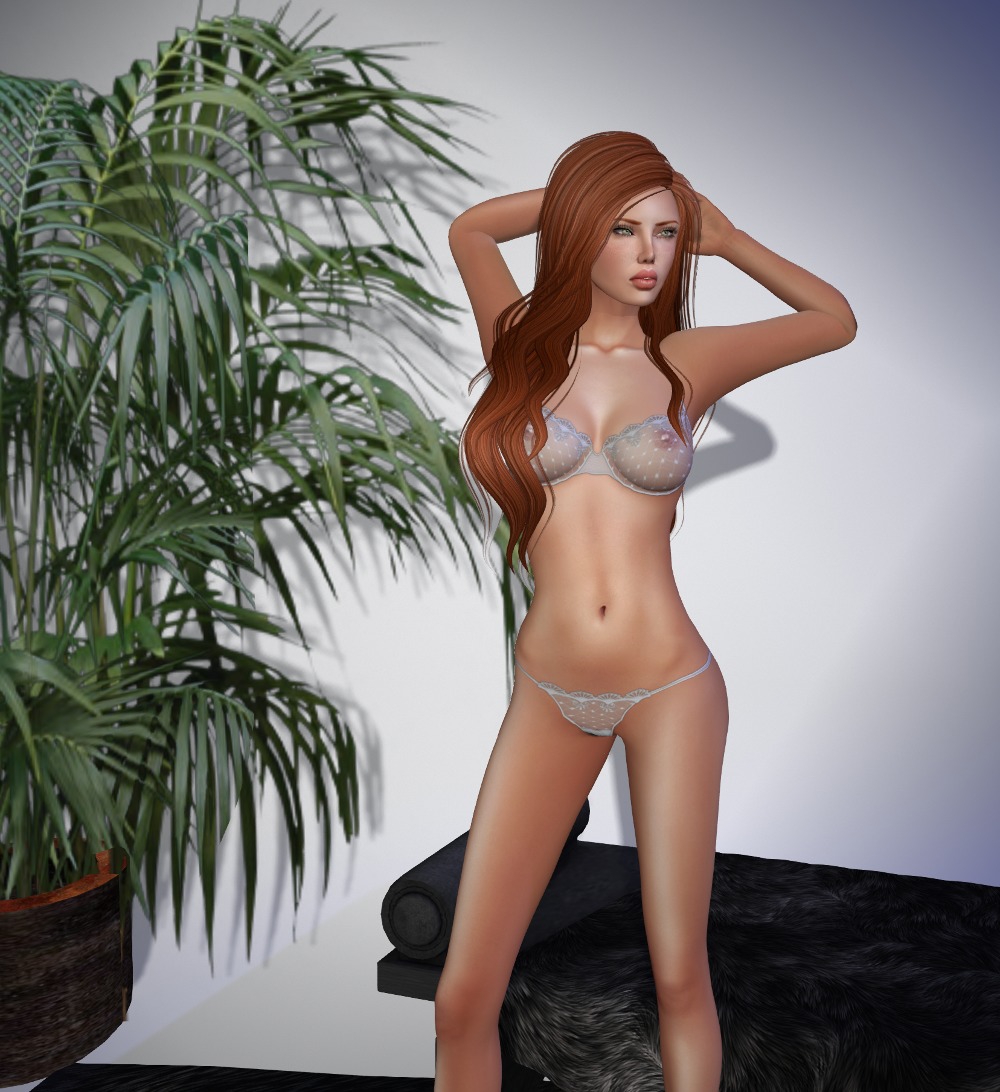 The nice thing about applier lingerie is it provides a good modesty layer for… short dresses 🙂  This little mesh dress is available on the marketplace for L$1 as well, and comes with sizes for Isis, Freya, Venus, Physique, Hourglass, TMP, and Lara.  It also comes with a three color HUD for black, white, or red versions.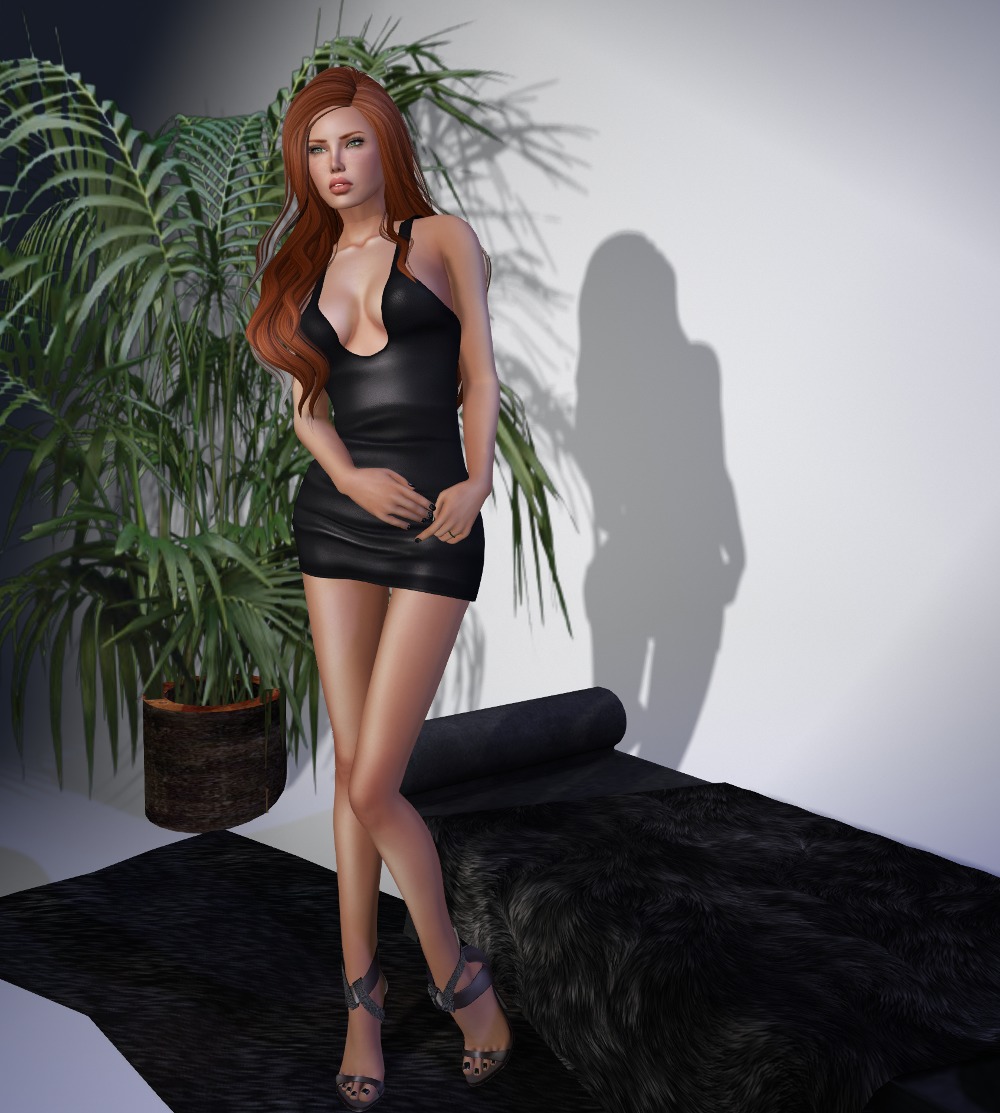 Admittedly, I'm wearing my Lara body and SLink hands and feet in these photos, but with just a little searching on the marketplace, you can look good with just the system body.  For example, you can find Bento hands for L$0 if you care to take the time to match your skin!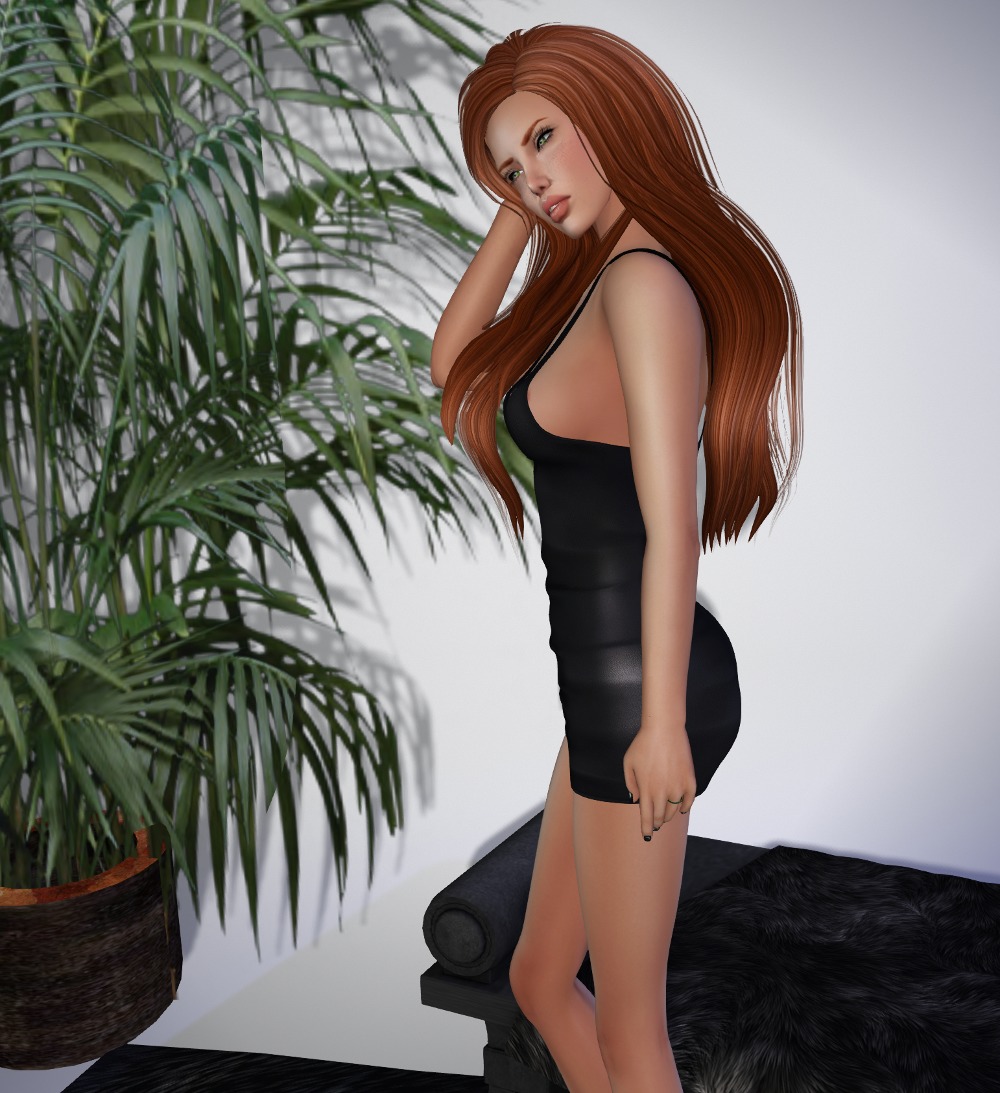 And lastly, here's a closeup of my heels, available for SLink, Belleza, and Maitreya High feet.  Cost?  L$1.
All up, these two outfits and a 30 color hairstyle cost me L$4.  That's pretty amazing for what equates to about USD 1.5 cents!  What clothes can you find out there?!