I have to share with you a lovely set of dresses from Solas and Blue Moon Enterprises.  Elina is currently available at Enchantment until the end of May, but will be in the Blue Moon mainstore after that.  Elina is all mesh, in standard sizes plus Maitreya and Slink fitmesh.  YAY!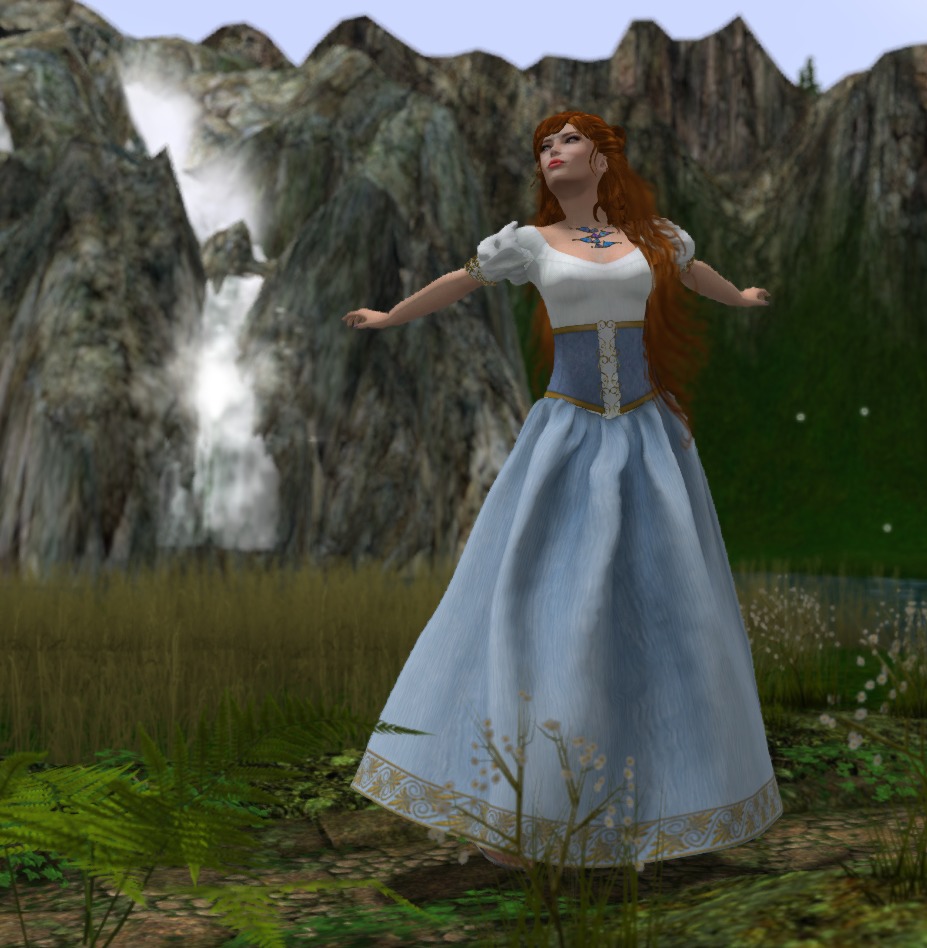 Elina comes in four different coloured skirts: sky (blue), rose (lavender), reed (green),  and blush (white).  Each one features gold embroidery trim and a corset/belt with a four-texture colour-change hud (matching blue, lavender, green and gold).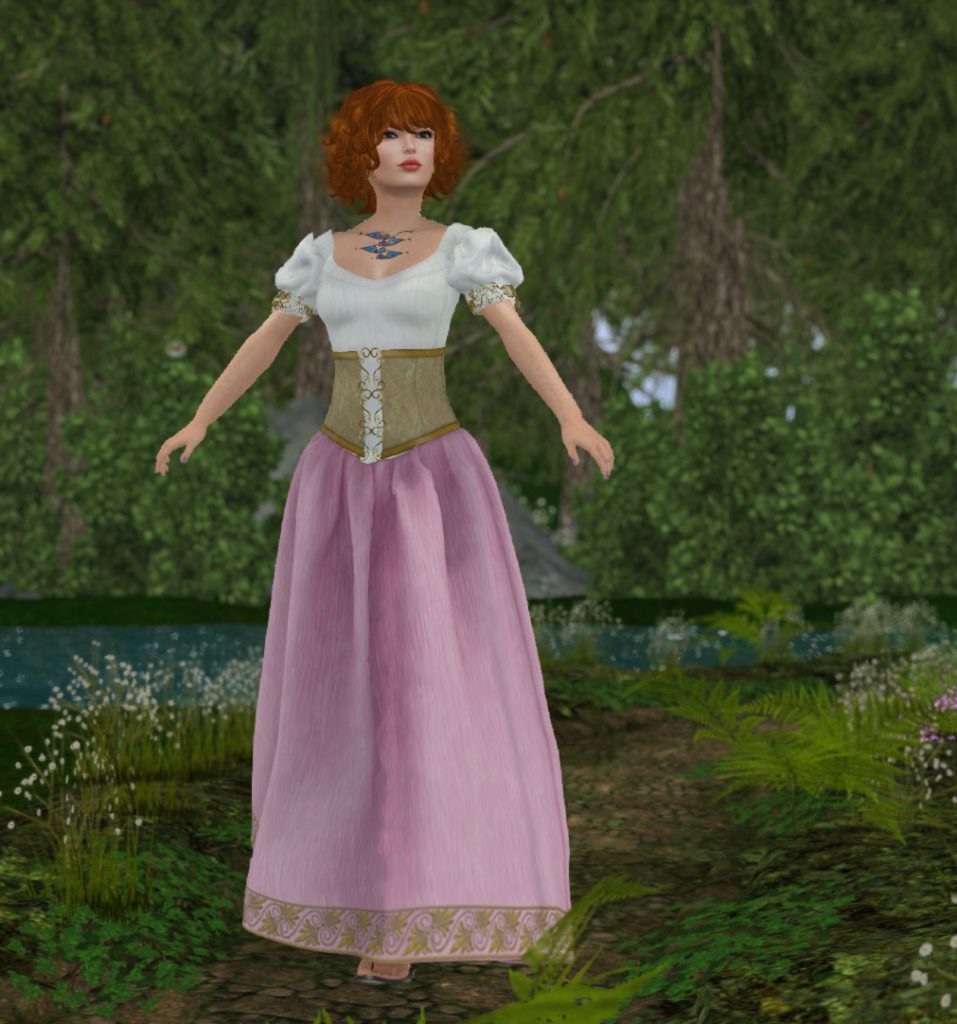 Just a little close-up on the wonderful Odyssey necklace from Spyralle!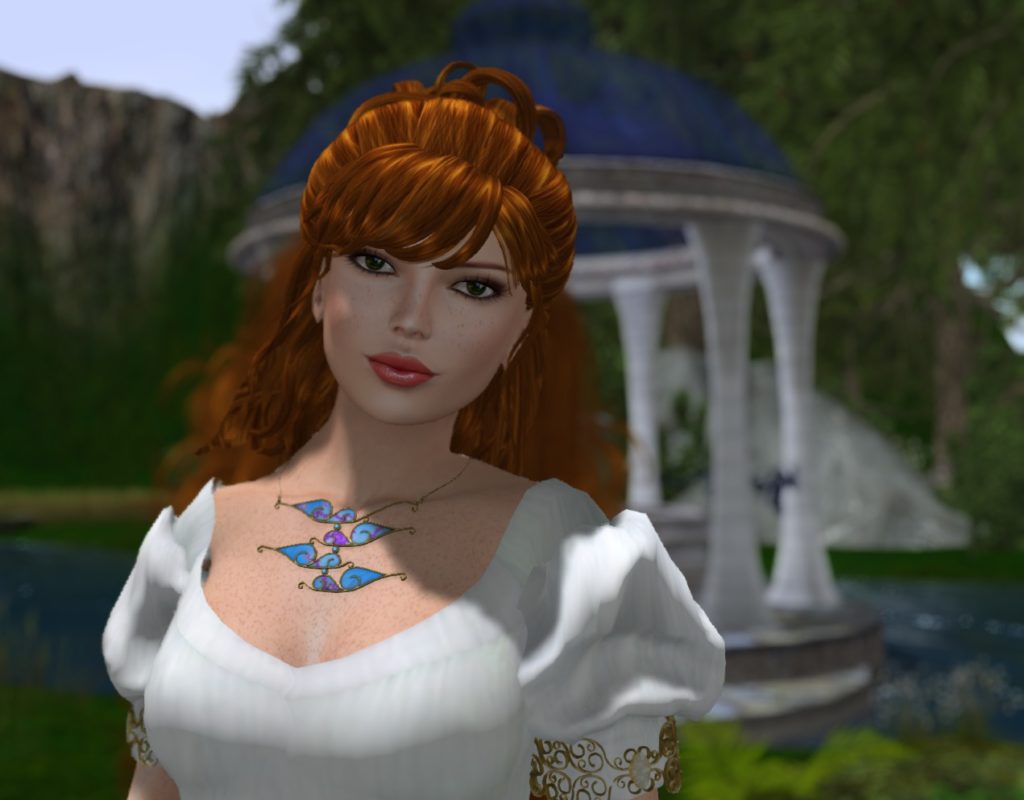 I wanted to put up lots and lots of pictures showing the different colour combinations, but that would have gotten out of hand very quickly.  You can head over to my flickr page, though, and see quite a few options, including pics of all four corset colours with the blush skirt.
Please go take a look at Enchantment today, and stop by and say 'hi' to Solas at Blue Moon!
Mahalo!  A hui hou!