The mist hangs close to your skin, a cool shiver runs down your spine that had nothing to do with the cold.  You look around furtively, and there — framed in the glow of the streetlight, regal and shining in silver and black… one who walks as if she owns these streets…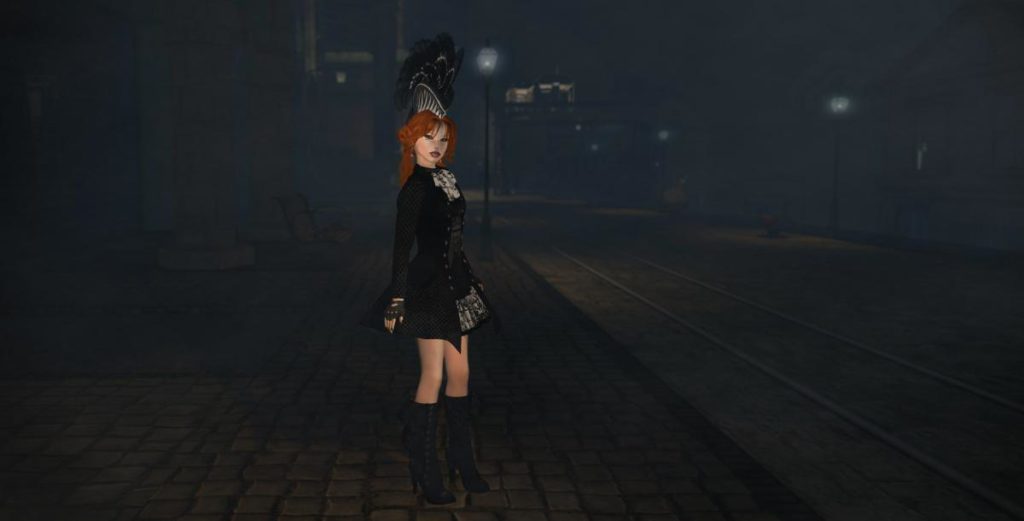 Okay, I confess — I am NOT a fan of hats in SL.  Even when they're pretty, they…. just don't work very well.  But then sometimes the perfect outfit just pops into existence for you.  When I found Silvan Moon Designs' new exclusive dress for the Fallen Gods Decennial, I knew that Spyralle's Breakfast in Vegas would make quite the statement.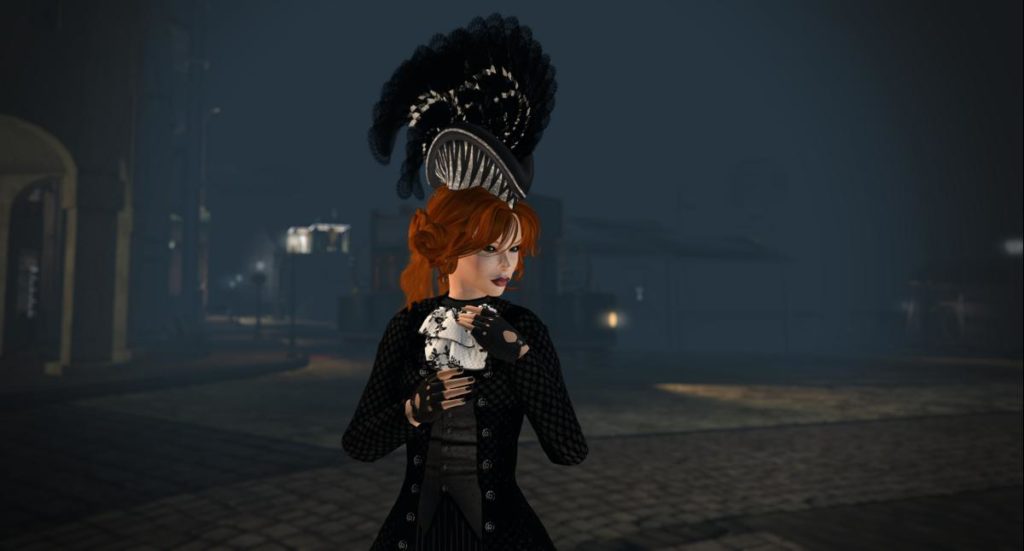 The monsters were out, all right… but she was the one to be wary of.
Mahalo!  A hui hou!