A sweet friend gave me the title Faerie of the Star a long time back… and it is silly and fun and something I treasure.  And Kerryth at Spyralle has created an outfit that matches that title: the lovely Starseeker, exclusive for Fantasy Faire 2017!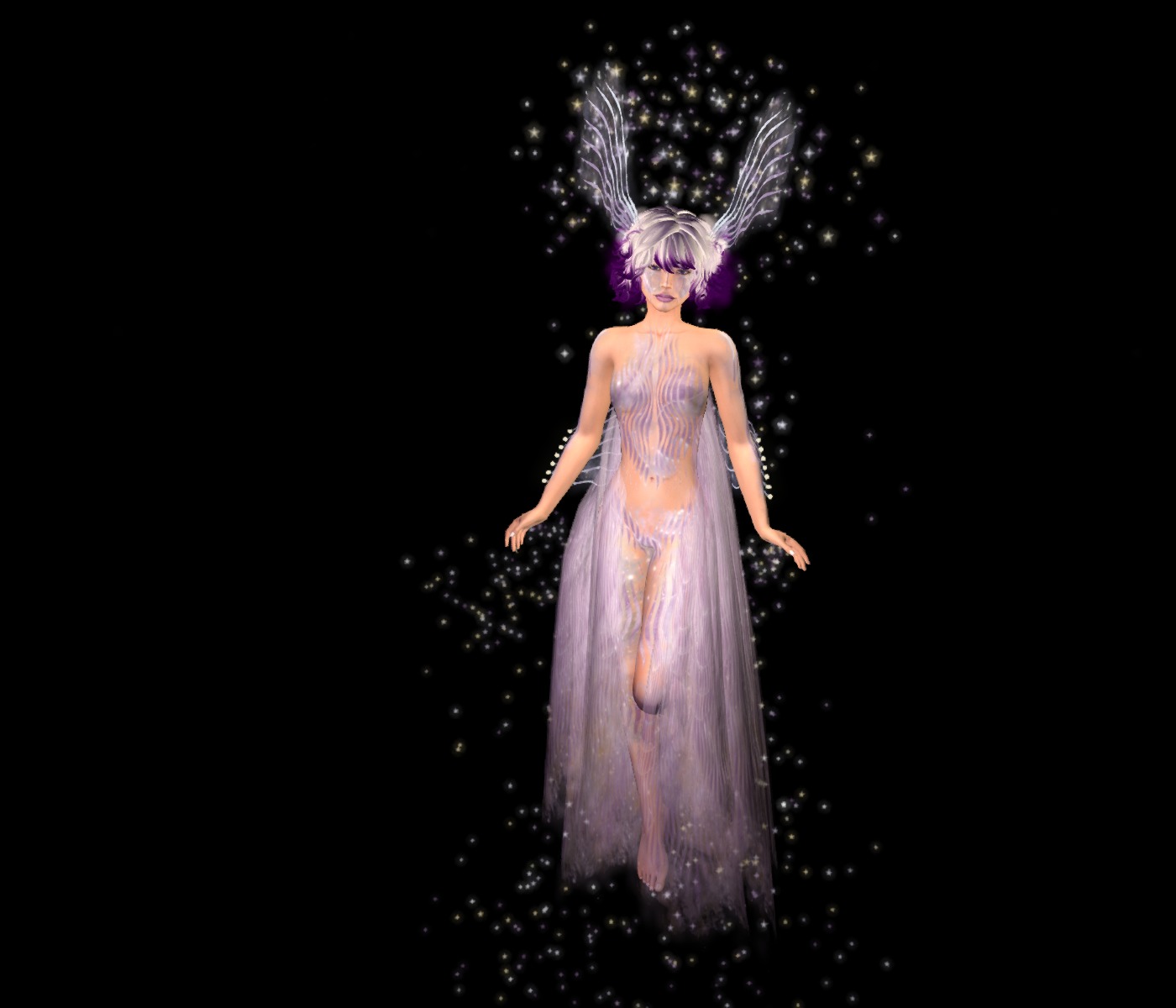 This fae may not have typical wings, but her heart and soul soars in a shower of stars.  Starseeker includes a full-body-and-face tattoo (System and Omega appliers) with a set of flexi drape pieces and mesh arm vanes and headpiece/crown.   The Crown and armpieces are included with Starseeker, but are also available as a separate package.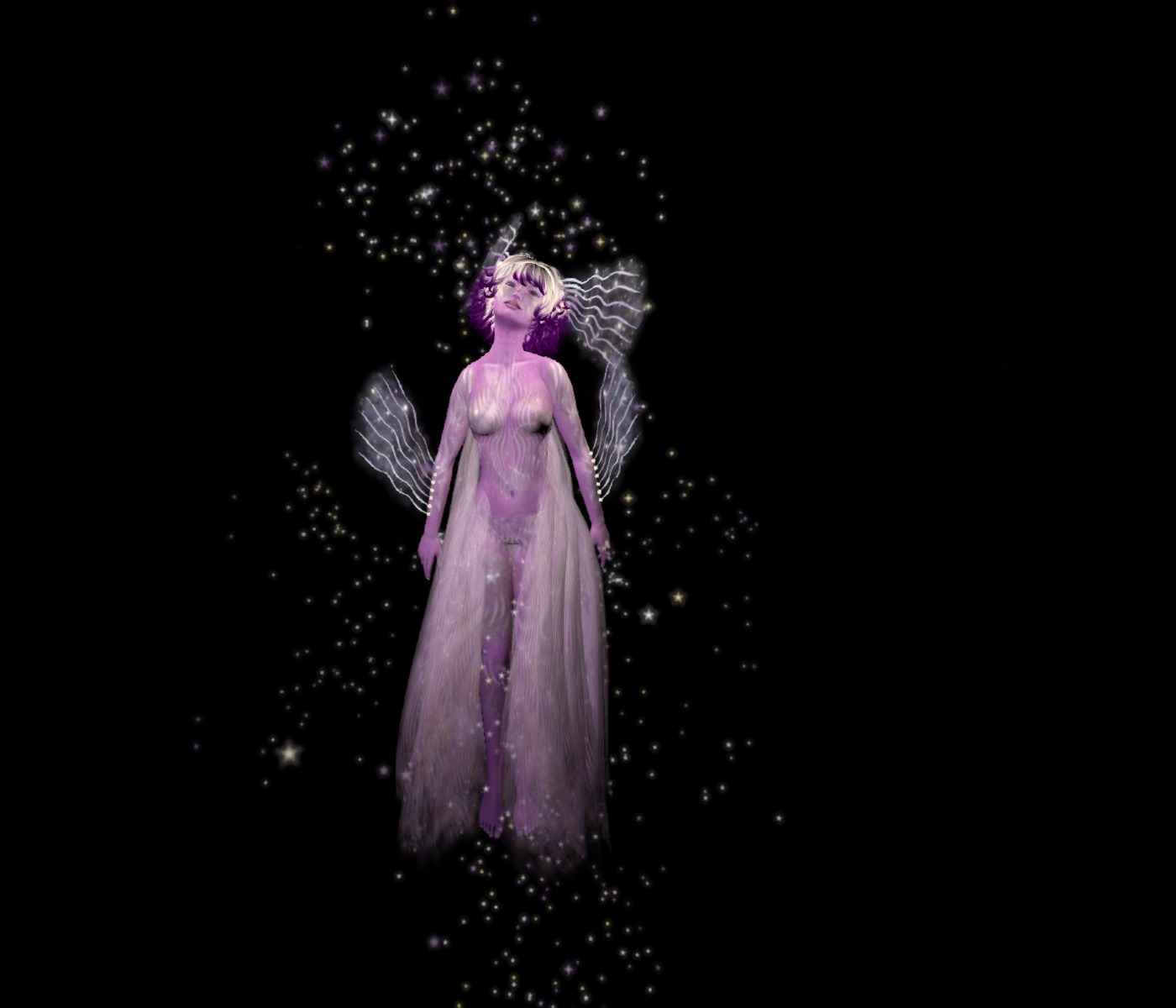 The headpiece is a beautiful work of art.  Star-particles twinkle between the wings, and shower softly from either side.  Both side and centre effects may be turned on or off separately.  The arm vanes likewise issue a gentle shower of stars and may also be turned off as desired.  Little invisible star trails (particle generators) may be added to each hand.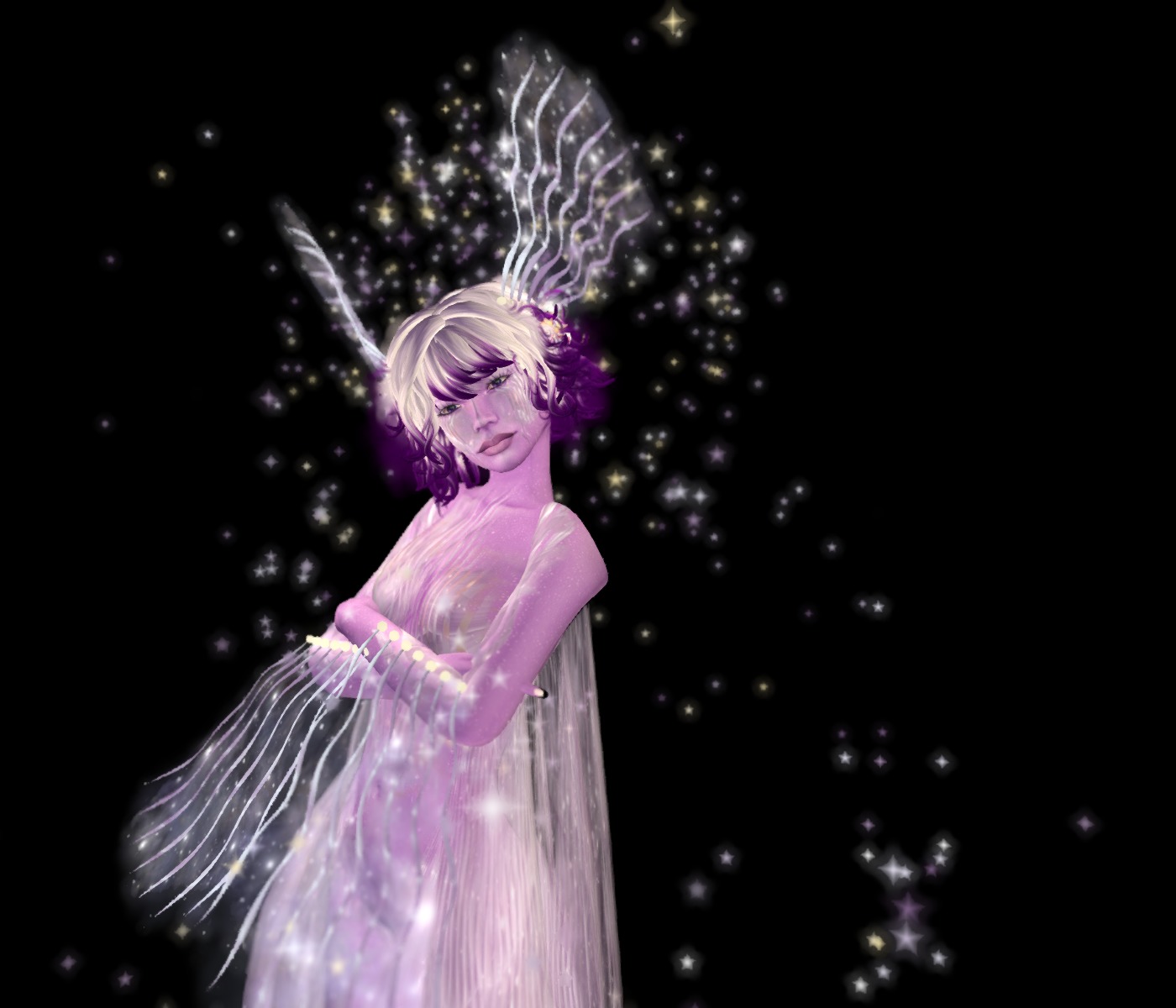 If that weren't enough, Spyralle has collaborated with Tai'Dyed to include a beautiful matching version of the Nebula dance attachments.  This is a set of 22 flexi attachments that swirl about you as you move.  The effect is stunning and must be seen to be believed!  You can pick and choose from the 22 included attachments to achieve the right look for you – or run out your maximum allowed attachments!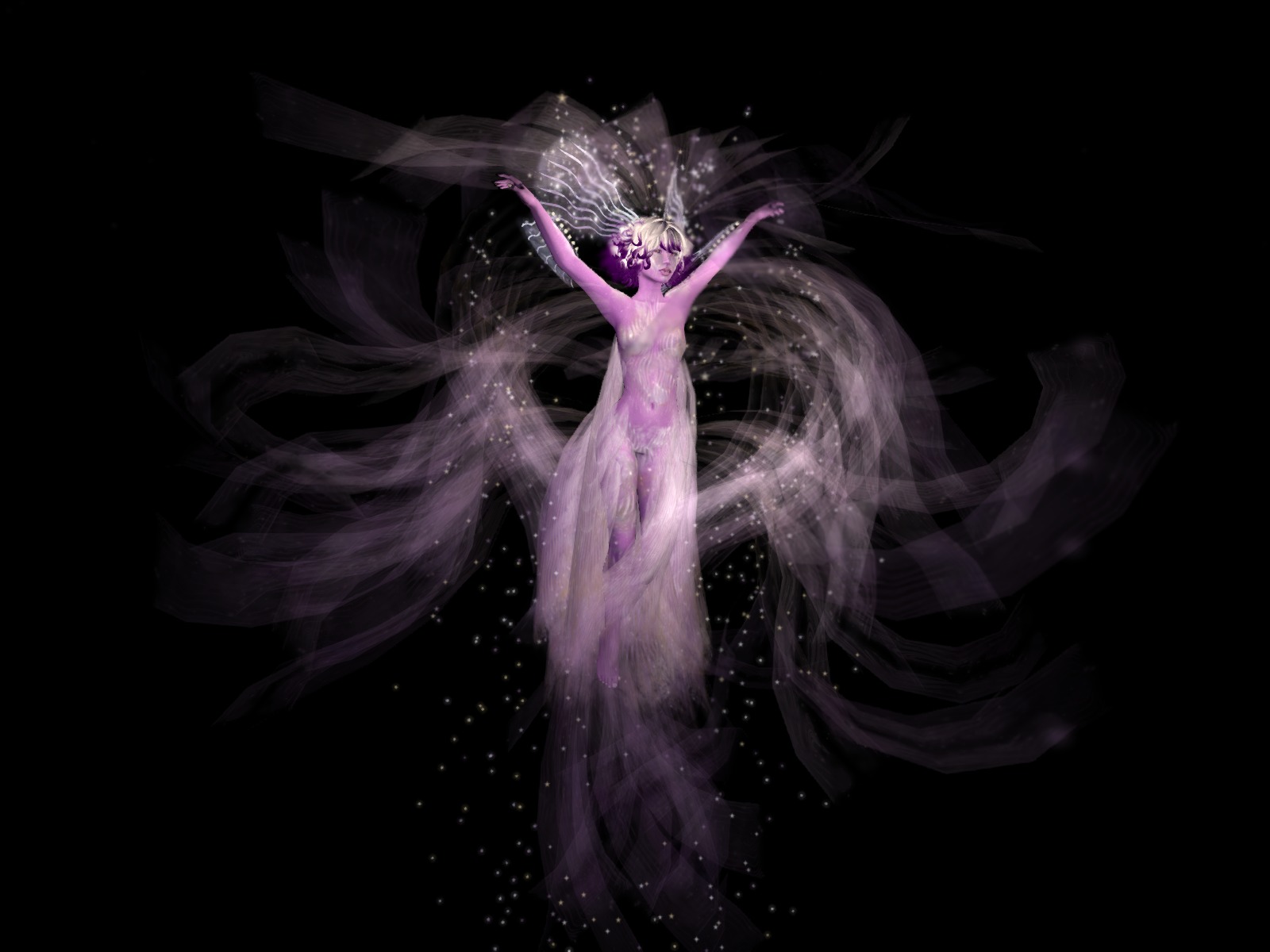 This outfit was made for dancing, and is absolutely gorgeous in low light.  It may be my favourite creation from Kerryth and Spyralle yet.  What's best is that 100% of the proceeds from these items go to Relay for Life.  You can support The American Cancer Society and shine as a star at the same time!
I've left one more image with the dancing whisps for you on my flickr page.  It's my favourite, and a little present for you.
Thank you so much for following us, I love bringing you some of the treasures of SecondLife!
Mahalo nui loa!  A hui hou!