After showing the lovely Queen Frani to you previously, I thought I'd share my own outfit for the Sisters of Eden Autumn Queen Dance.  I've blogged the base outfit before, but added a bit to create an angel of autumn?  A fall fae?  Can fae have feathered wings?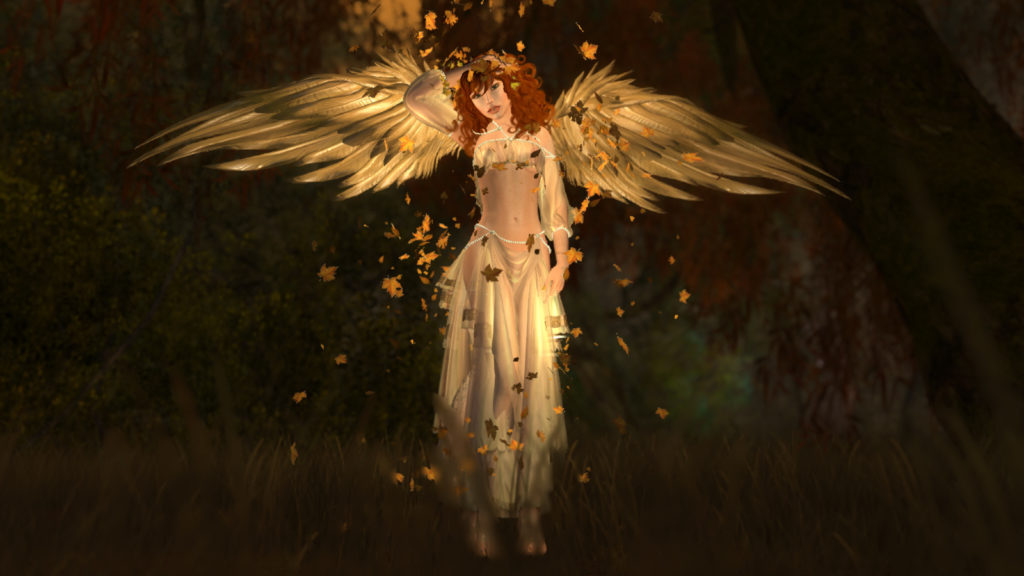 So, sometimes you get lucky.  Bare Rose created some beautiful bento wings in their "B-Wings", sold in black and white colours.  Fortunately, they are mod, so I could change the overlay colour.  Be VERY careful, the wings are NO COPY: do NOT try changing the texture, ONLY change the overcolour.  I played around a little bit until I found what looked just like gold to me.  The texture-enabled wings turned that gold into something shining with a hint of metallic glint.  Just… wow.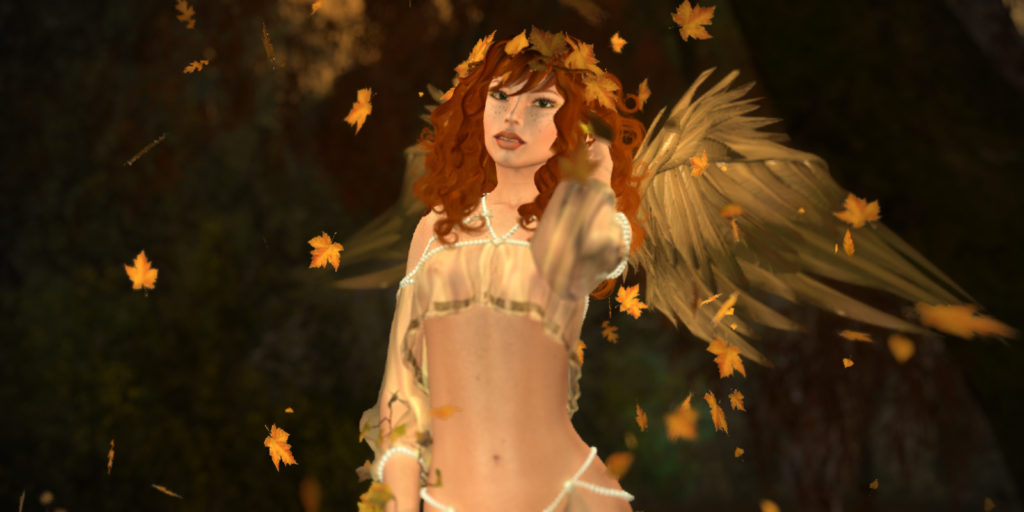 Persefona's Floating Leaves come in a number of different distributions.  They're mesh, not particles, so they don't contribute to the kinds of rendering issues and lag (and annoyance) that particle generators can.  They do attach to the body, so they move somewhat rigidly about you, but depending on your use they look absolutely wonderful.  They worked well for my dances at the party!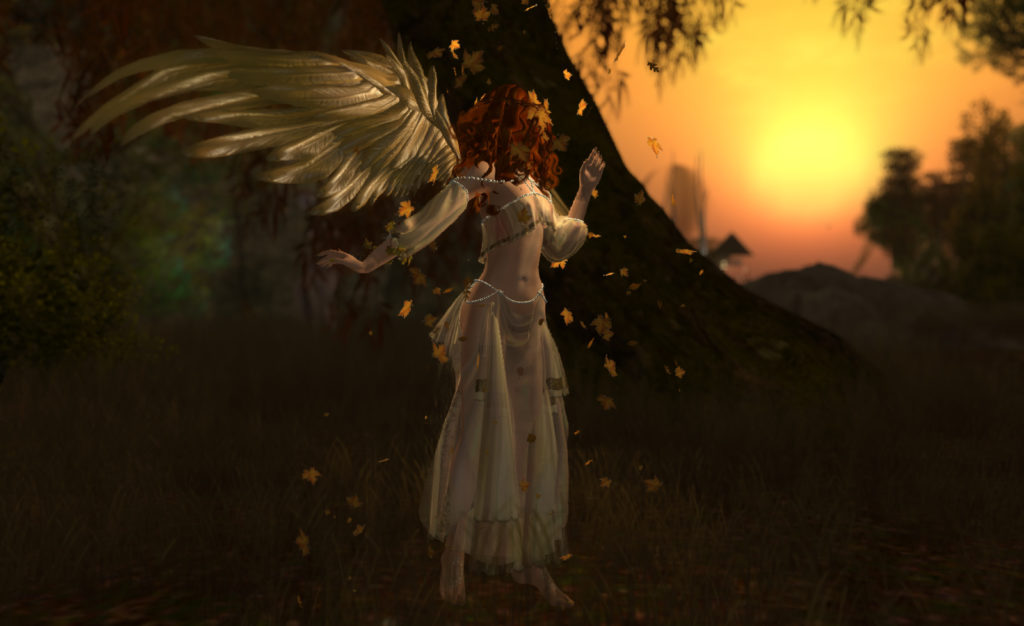 It's always lovely when a creator puts together an amazing outfit… but I really love that feeling of putting together pieces from here and there to create your own individualised look.
Mahalo!  A hui hou!