There are genres and niches in SL that I have no desire to explore, but then again, that's the attraction of SL for some people; you can be and do things in SL that people feel inhibited to do in RL.  One of those areas, at least for me, is BDSM.  I like my relationships in either life to be on an equal footing, with both partners sharing and cooperating to make things work.  Domination and submission, and certainly sadism and masochism, are things that I can't imagine, even in SL.
Having made that clear, here's a BDSM outfit I picked up because of its sheer quality,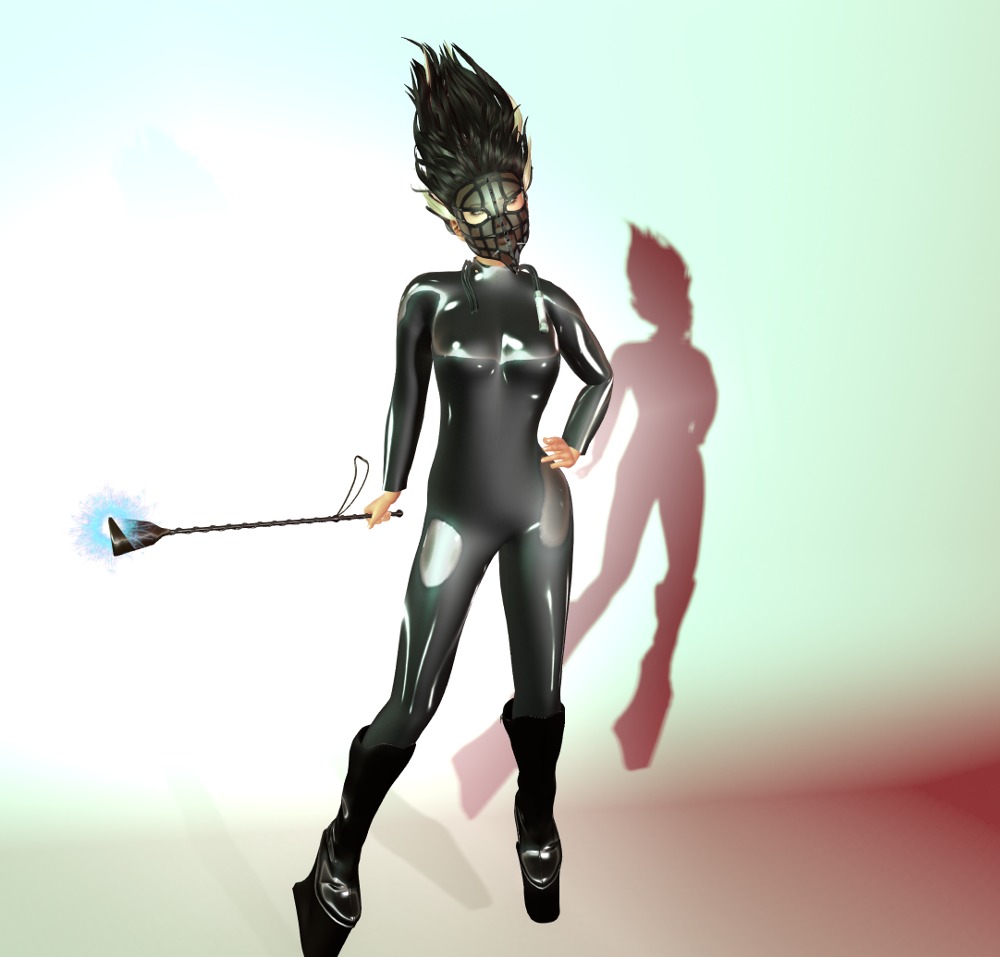 The outfit is the current group gift at The Bare Naked Lady Clothing Store, and is FREE on group join (the group is also FREE).  It comes in sizes for Freya, Venus, Isis, Lara, Hourglass, Physique, and TMP, and it also included classic sizes in fitmesh.  The mask, hair, crop, flogger, and boots are all included.  I must say I love the hairstyle and will certainly find other uses for that, and the bodysuit too!
As you can see, the bodysuit is fully materials enabled and shines brilliantly as the light catches it.  I'm sure it will get a run at a leather and latex event 😉