A few weeks ago, Eden announced that our wonderful DJ Jen was going to start doing a regular hour of jazz every Sunday morning starting at 3am SLT.  This is fab news and firstly it's my Sunday night hehe, and secondly evening wear is being encouraged, which means we have an excuse to pull out the gowns again!
To promote the event, our friend Sarah made a tee-shirt!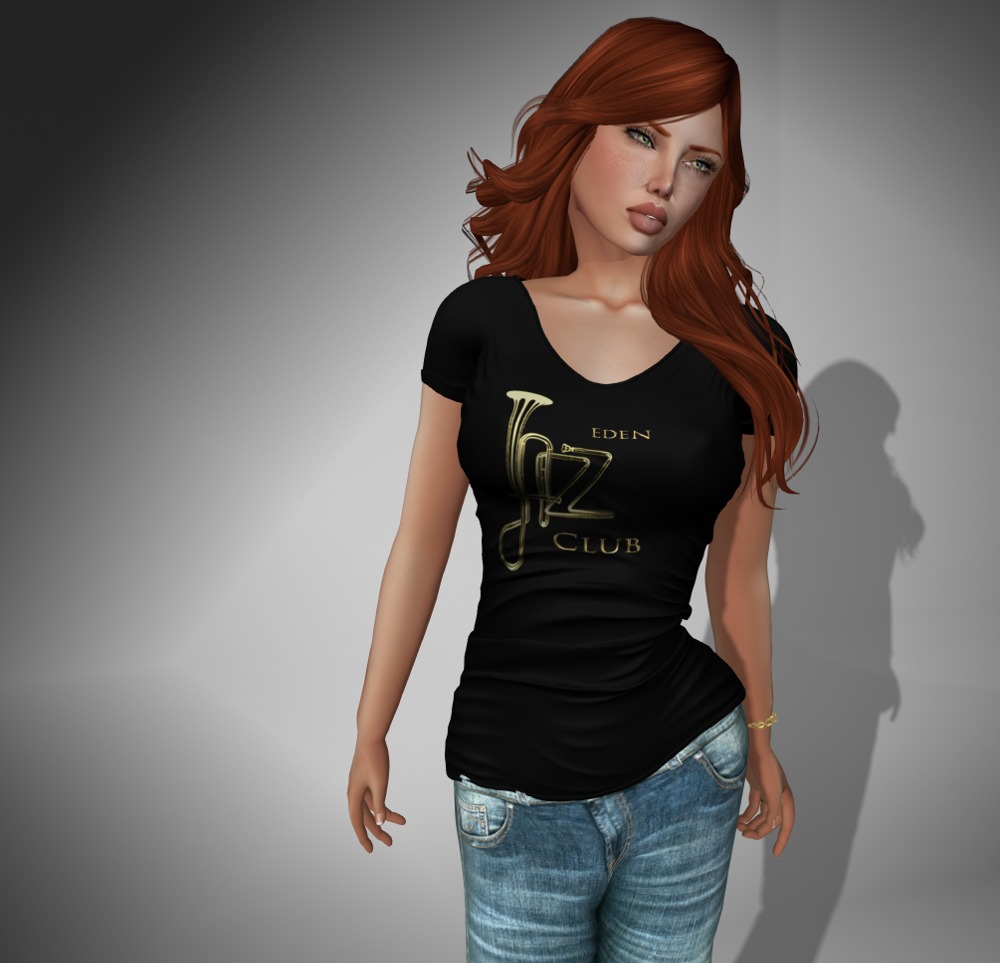 It comes in standard mesh sizes, plus fitmesh for Freya, Isis, Venus, Lara, Hourglass, Physique, TMP, Curvy, and Fine.  If you want to pick up the tee-shirt for FREE, wear your Eden tag and come to the event this coming Sunday!  See you there!