Another sweet little bit of lace from Carrie's Lingerie: the lovely Shelly.  Shelly comes in both Omega appliers and standard SL layers, with independently selectable gloves, teddy, stockings and suspenders.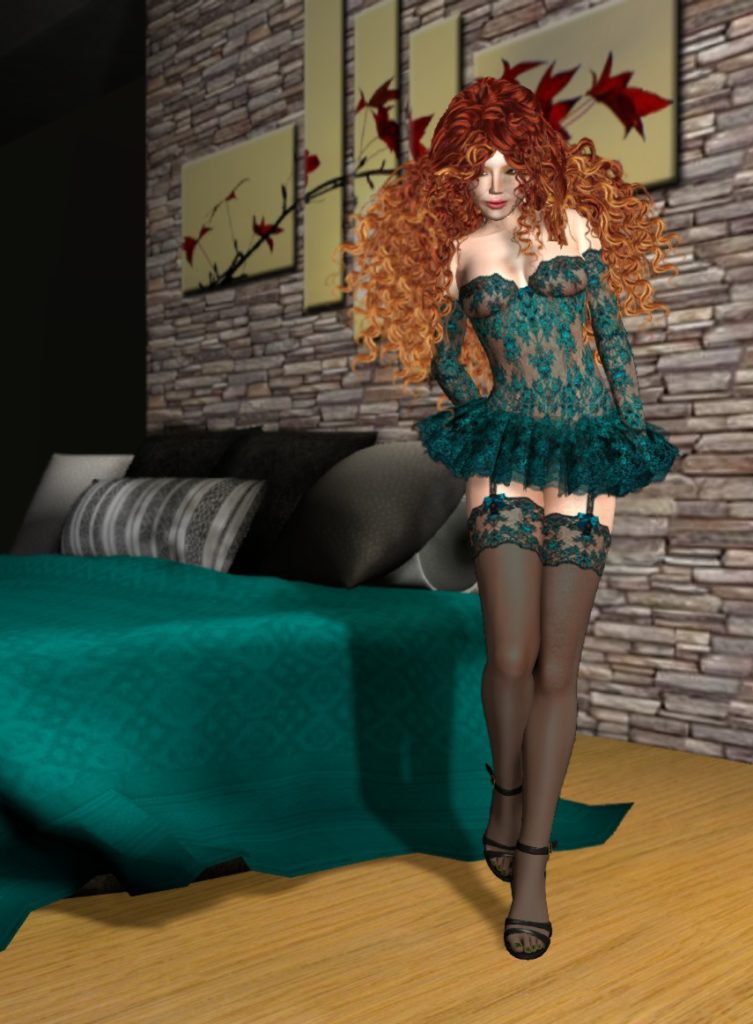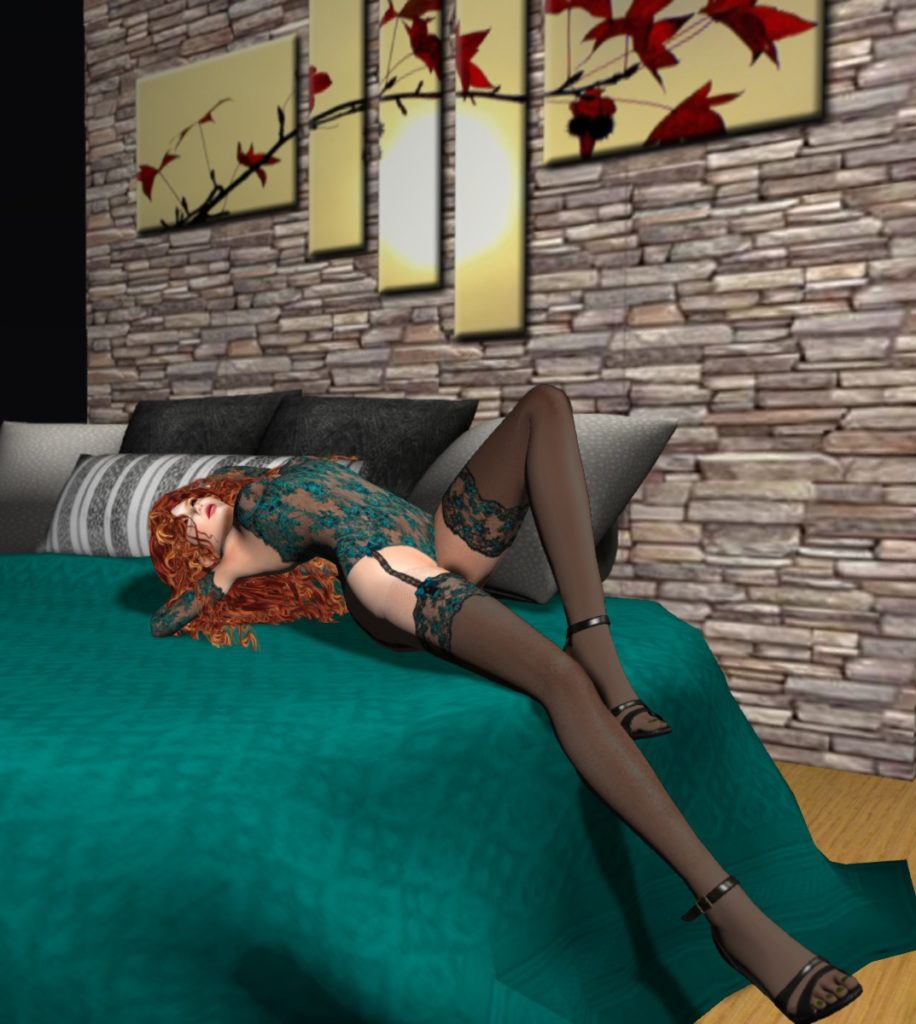 It's interesting shooting lingerie – a different style of photo than I typically have been taking.  It's fun — and expanding — to do something different for a change!
Note – Shelly was offered by Carrie for this year's Fashion For Life event which has now concluded, but may return to the main store at some point in the future! Lesson?  Don't miss out on opportunities from Carrie's!
Mahalo, and aloha!