Sometimes I take photos for my Flickr account without any intension of turning them into blog posts.  Mostly, I do it when we have huge events in Eden and Nandi wants someone to take pics so we can post them to the club's Facebook page.  But sometimes, I take them just for myself.  Or to challenge myself to do something new.
Late last year, I bought myself a Wacom tablet for drawing in Gimp.  My main focus was better photo retouching with the pressure sensitivity a tablet brings.  But one of the first things I found myself doing with it was drawing hair, as I'd been inspired to give it a go by the work of one of SL's best post-shoot artists, Angi Manners (warning, NSFW).
Here's my first ever attempt.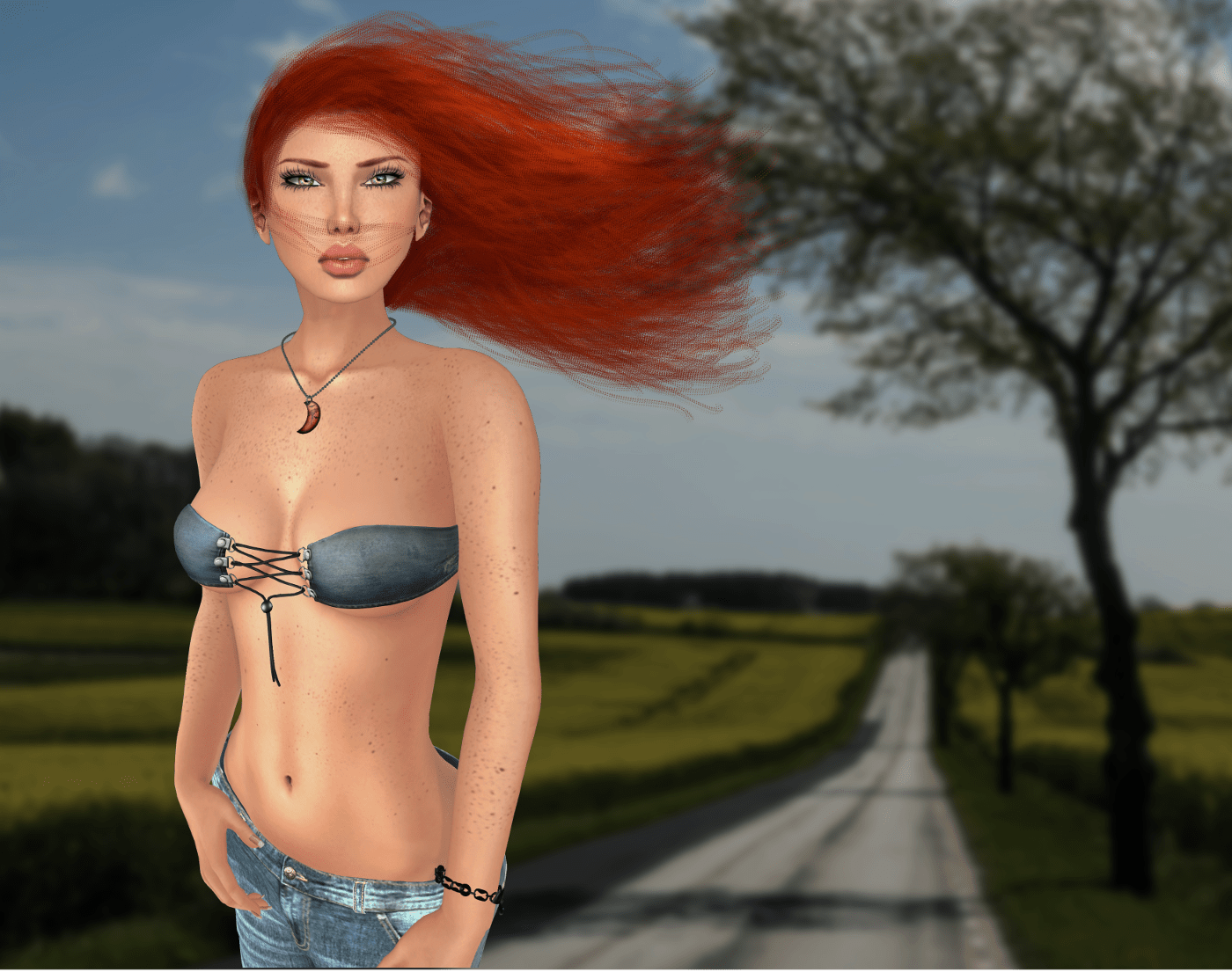 I'm not a great artist, but I'm pretty happy with how this turned out!
For a list of clothing, you can see a previous post on the blog.
P.S. Did anyone notice that this was a lazy way of not doing a photo shoot today? 🙂