The White Armory offers a lovely group gift for us this week, The Queen of the High Fells.  This beautiful mesh mermaid gown comes with flexi add-ons and an optional wide collar with opaque and semi-opaque options.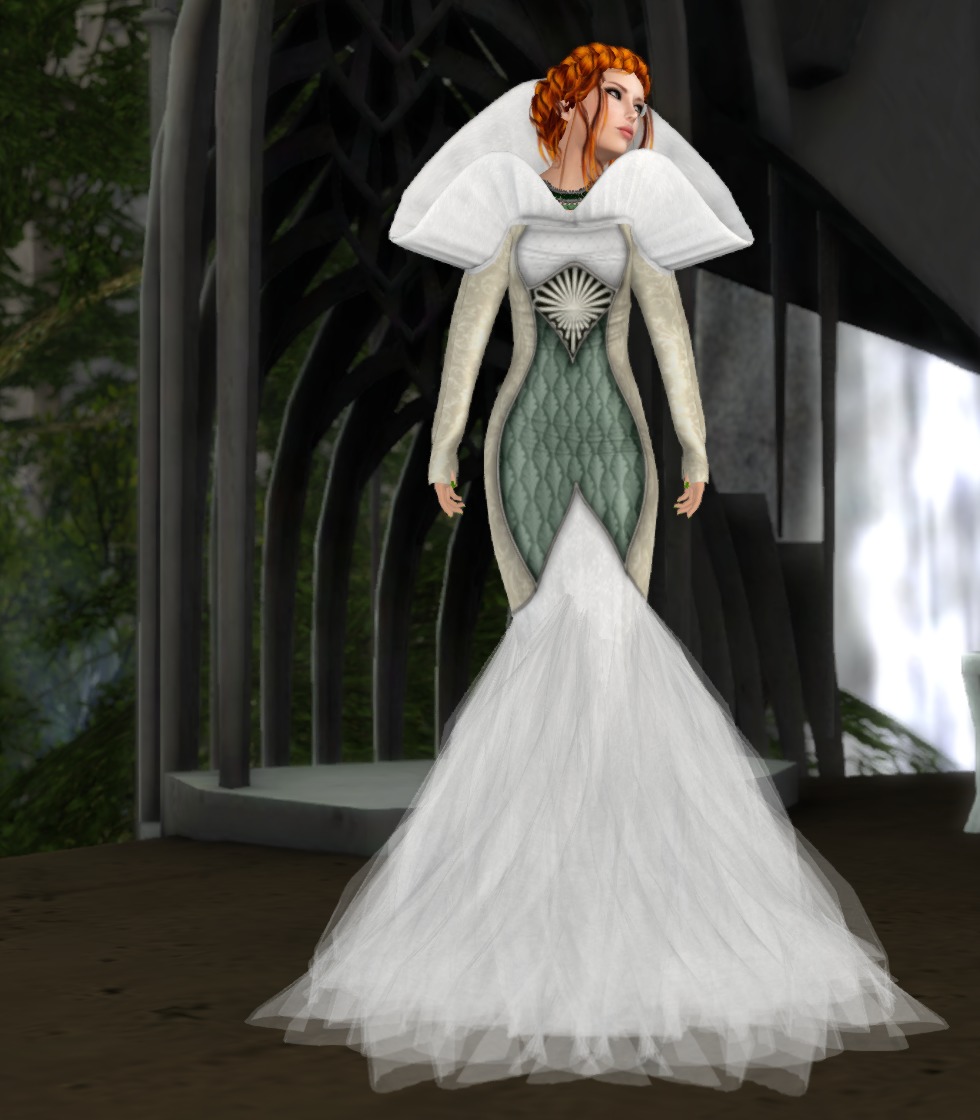 I'll admit to a few problems with this gown – the mesh is beautiful, but I had difficulties making it work with my Slink Physique body.  The alpha works fine with the system body, but the bust and neckline wouldn't play nicely with the alpha zones on the Physique.  Of course, that's as much a problem of the Physique alpha zones as it is the gown.  Fortunately, the expansive collar hides a few alpha ills.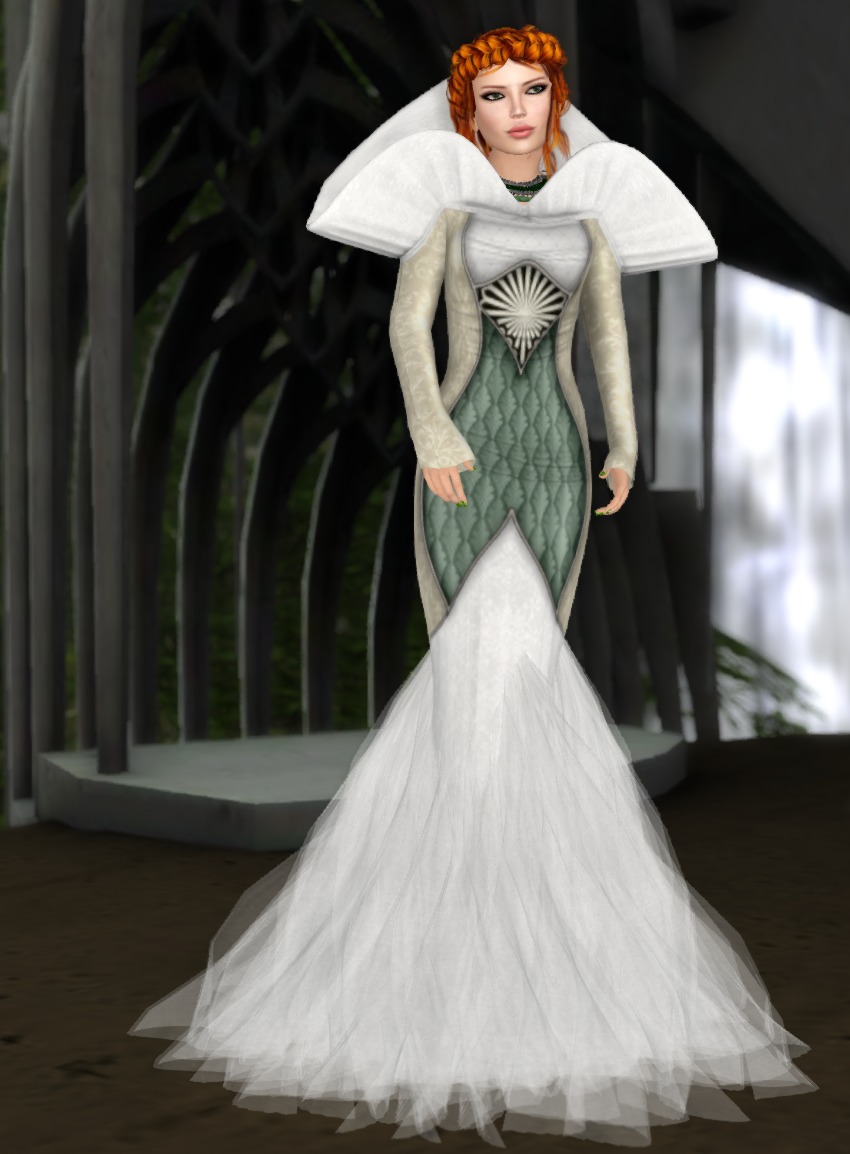 Removing the collar leaves a simpler yet elegant gown that reveals the jade and silver necklace from Angel Fae.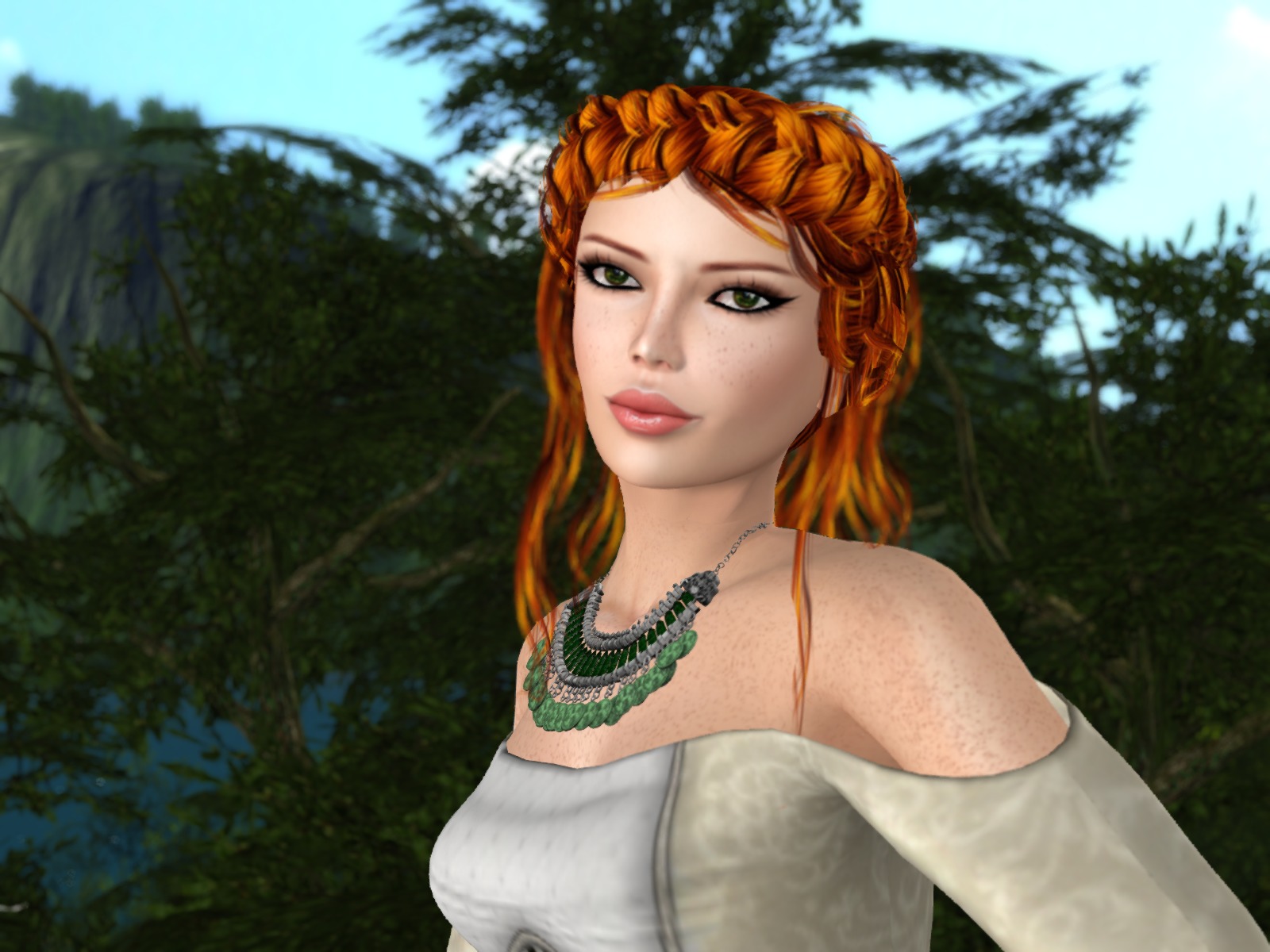 The Queen of the High Fells will only be on gift at The White Armory until Sunday, so get down and pick it up!
Mahalo!  A hui hou!