The lovely Ia agreed to model for me again, and shows off one of my favourite of her outfits, a cyber angel, hard as steel and tender as a kiss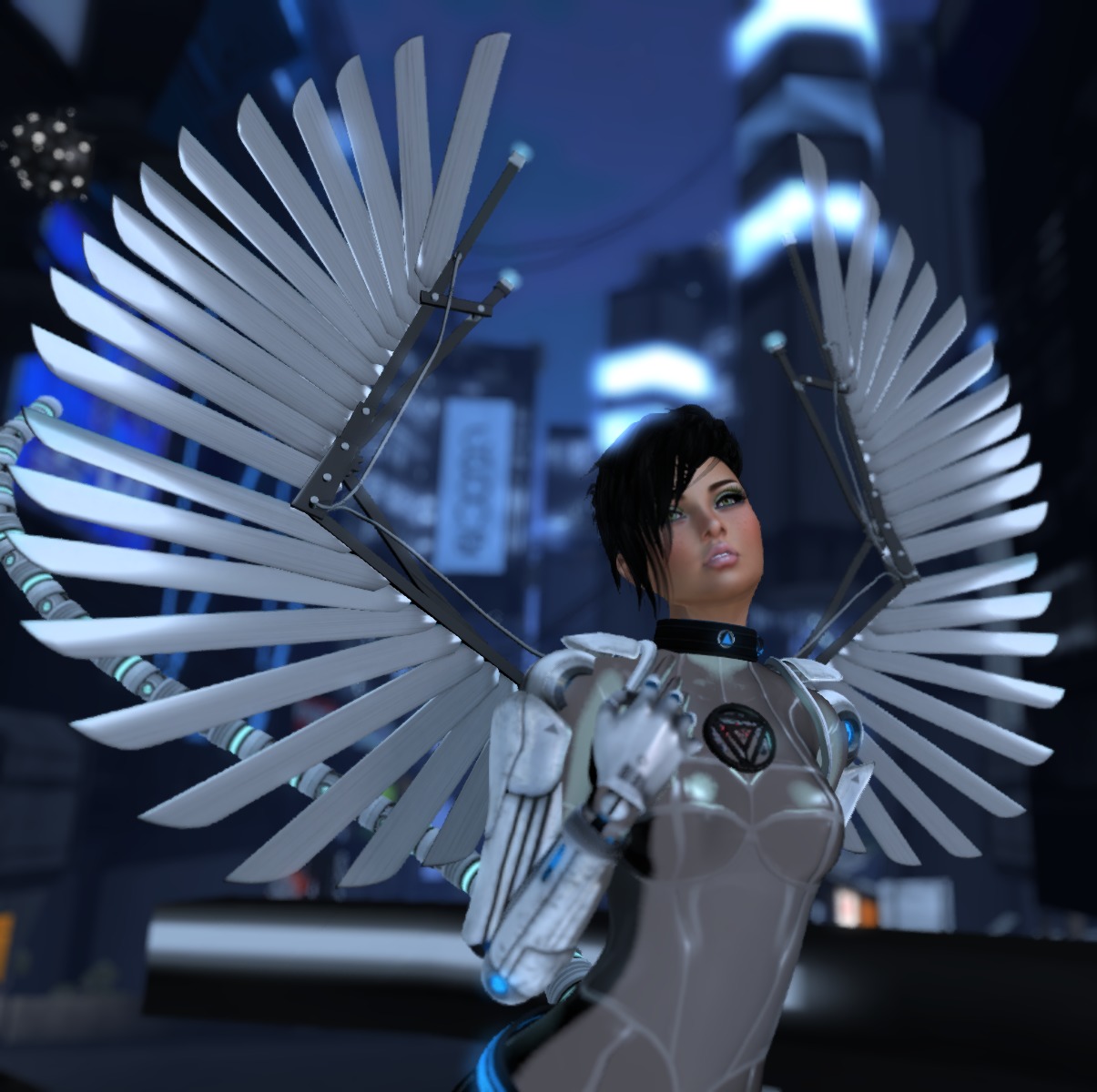 The mecha tail is wonderfully animated, darting about with a mind of its own.  I'm quite sure it's powered by a cat's brain — ahhh, the miracles of future tech.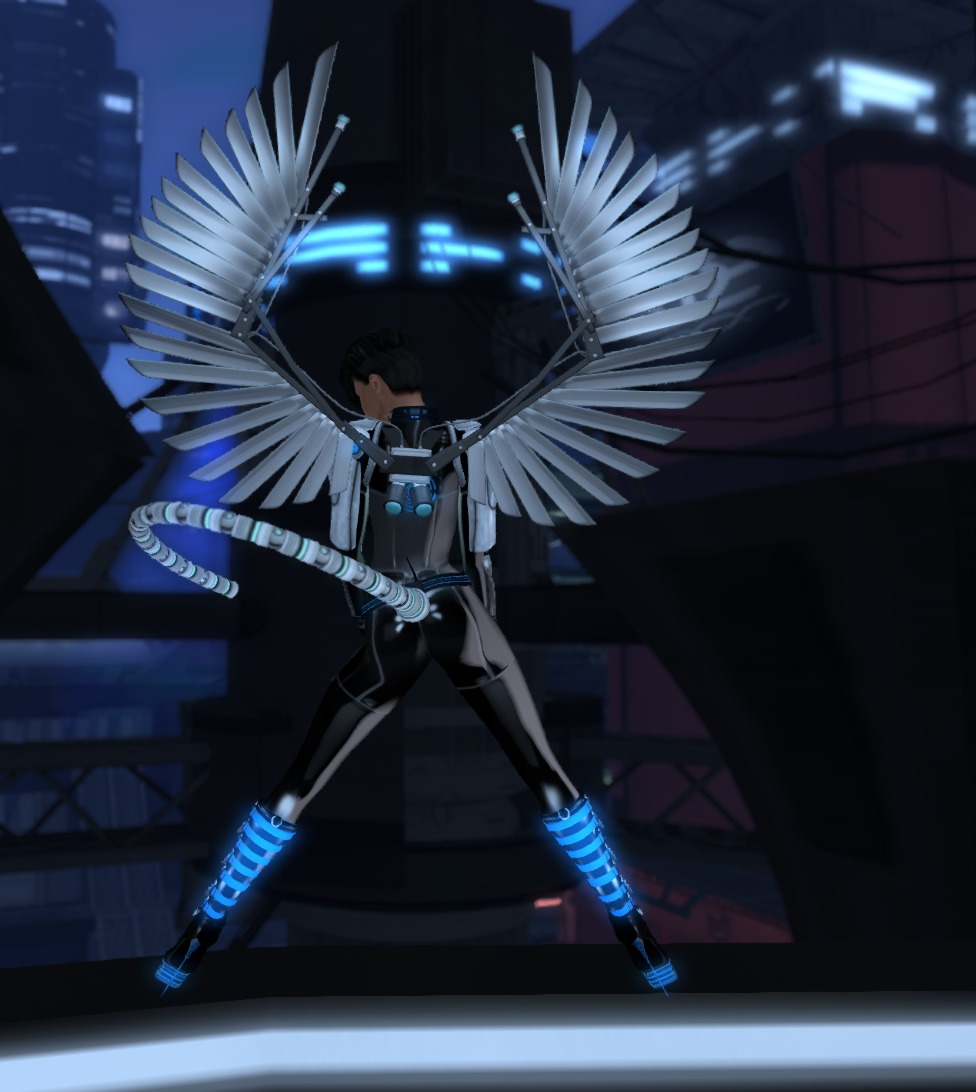 I think… to get philosophical for a moment…. that one of the joys of SL, or cosplay — or any similar opportunity to change who we are, or who we look like — is that we get the chance to explore ourselves more.  I can look at Ia's bionics – her wings, the little mechapet floating around — and her beauty, her humanity shines all the more.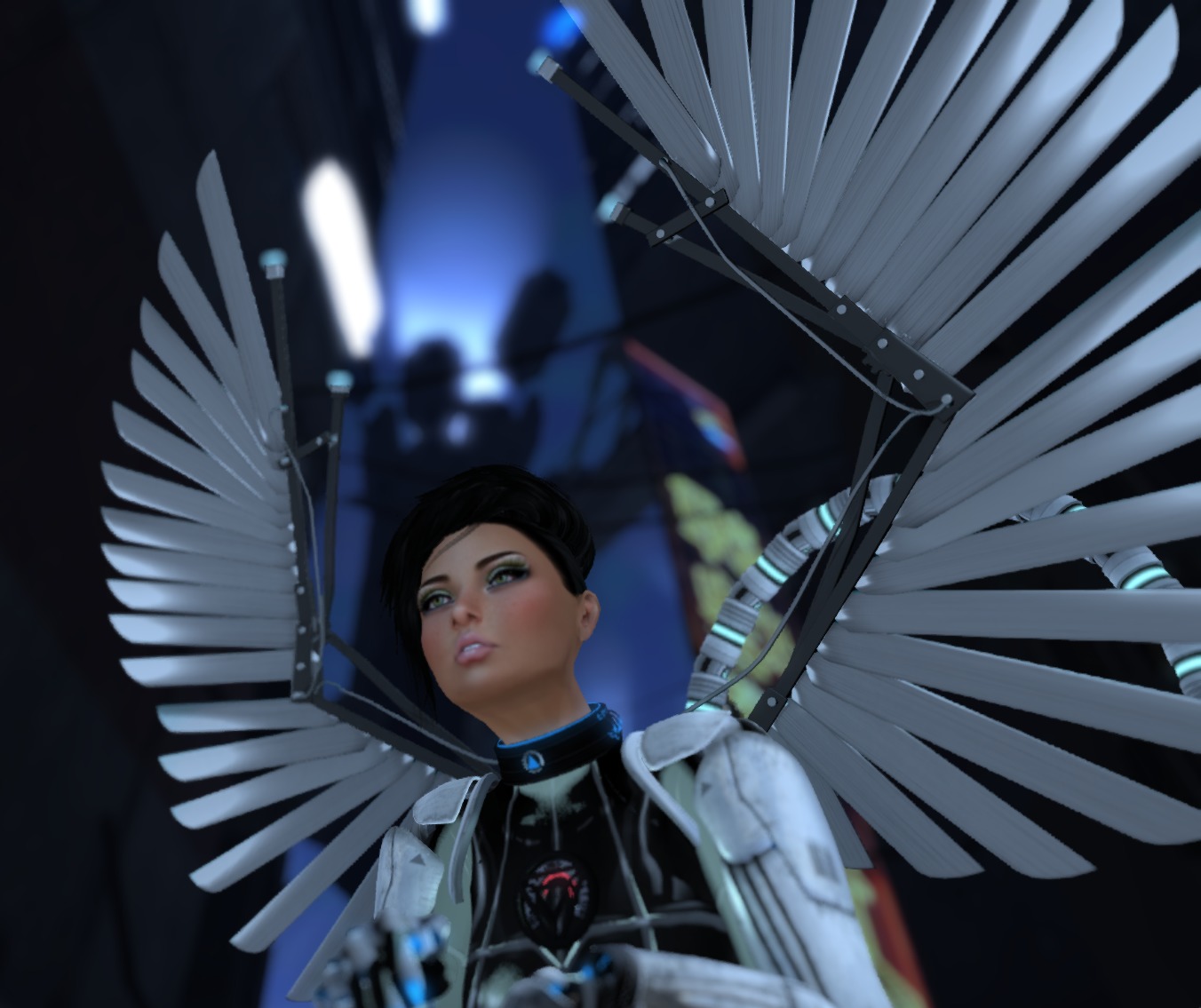 Mahalo nui loa to Ia for sitting for my camera again.  I'll try to talk her into posing again sometime, this was a lot of fun!
Mahalo!  A hui hou!