It doesn't get much more cute than pandas!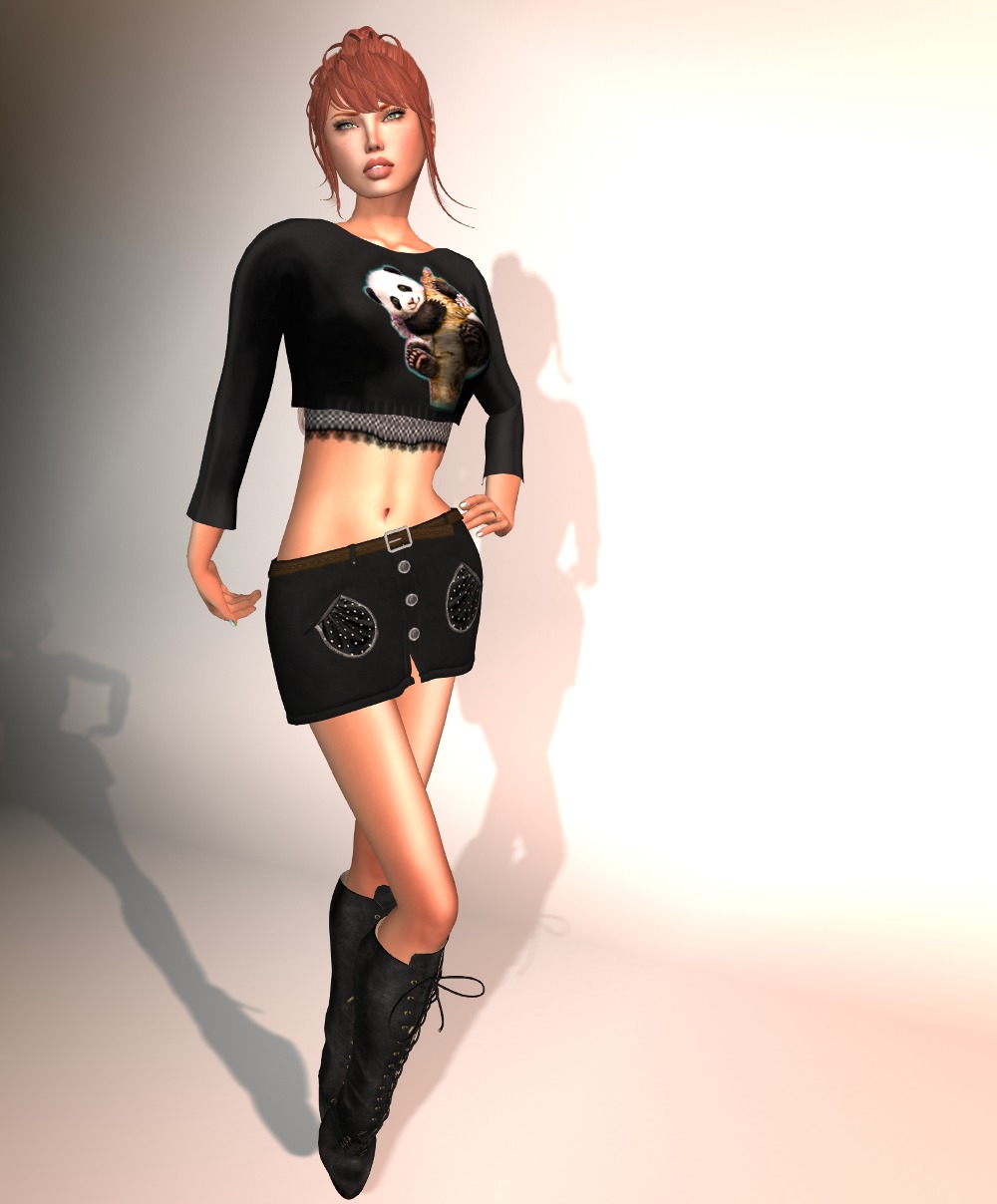 I picked up this great top and skirt combo on the last Women's Stuff Hunt.  You should keep your eye out for this hunt, it's a good one with plenty of really nice outfits, makeup, skins, and even sometime hairstyles!
This outfit is just in standard sizes, and has Omega and Maitreya appliers for the bustier, but it works nicely on Lara, with only a few tiny breakthroughs, mostly at the end of the sleeves in extreme poses.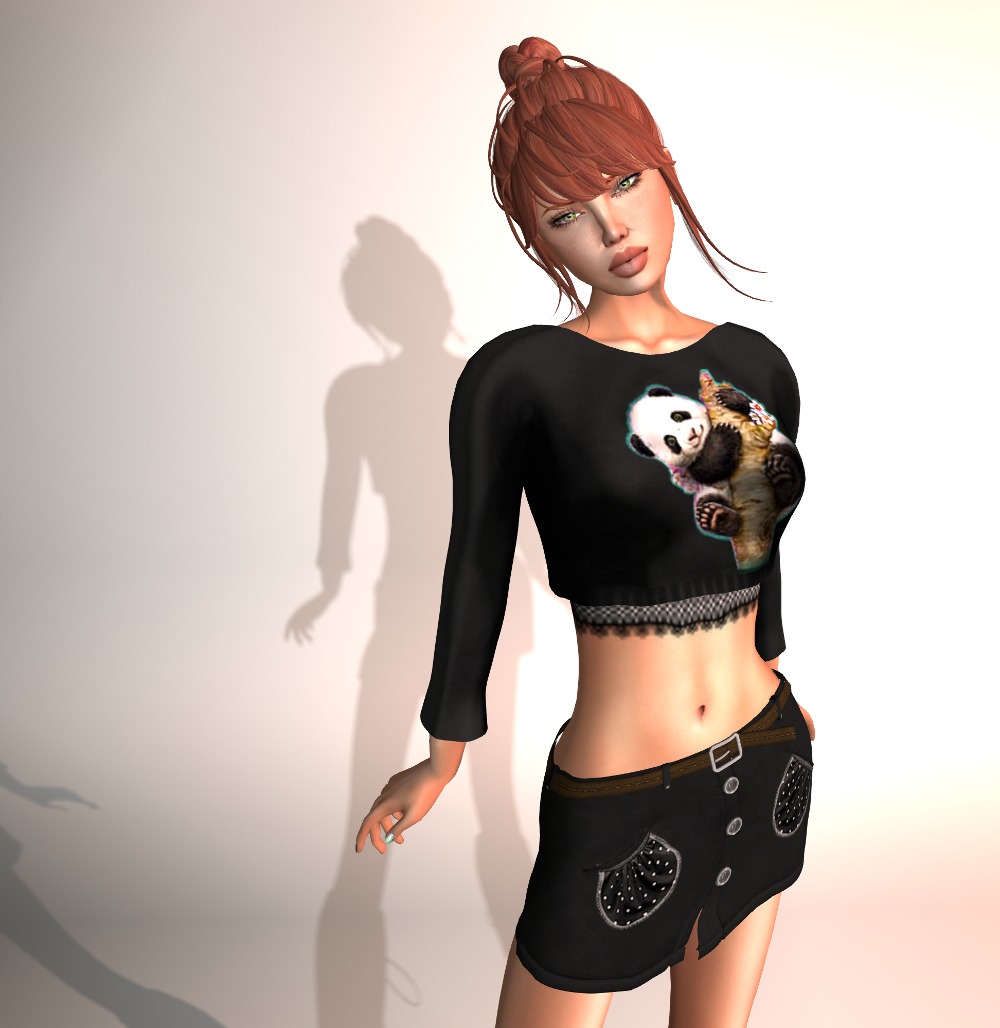 My hairstyle was a giftie from this year's Hair Fair.  It has a full range of colors to suit anyone or any outfit.  I love the high ponytail 🙂