Today I'm showing you a beautiful Christmassy blouse from Moonstar's Advent Calendar!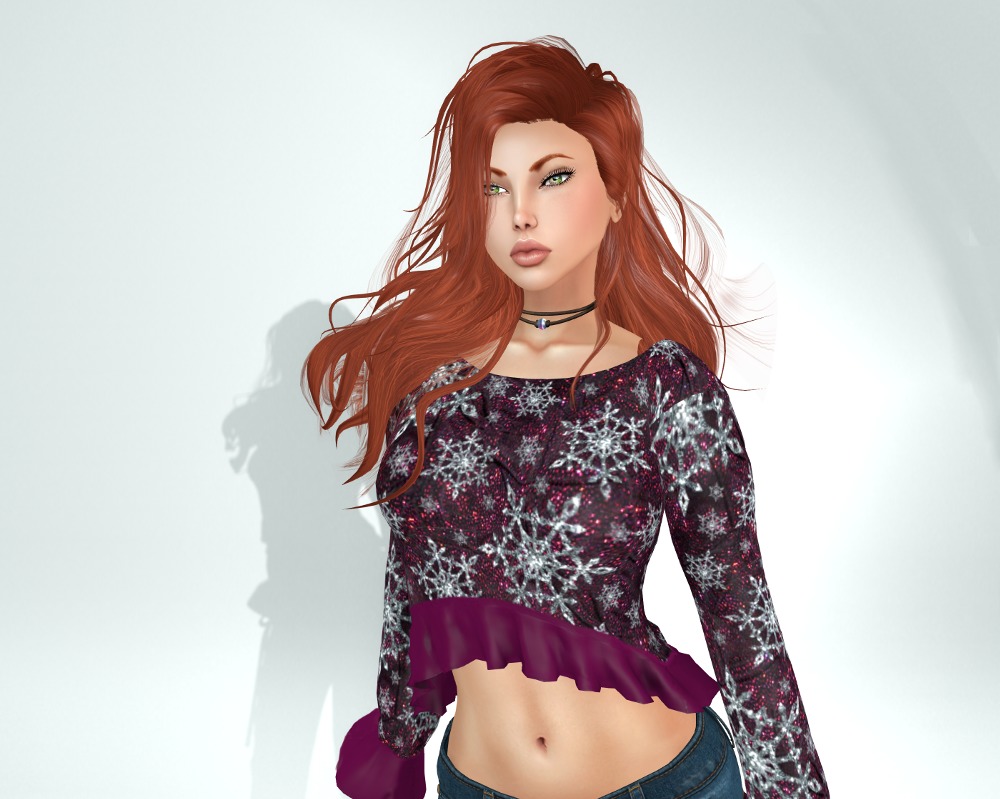 It comes in classic mesh sizes plus fitmesh for classic, Freya, Isis, Venus, Lara, Osasin, eBody, Hourglass, Physique, Curvy, Fine, and TMP!  While the fit is great on Lara, the really long cuffs on the sleeves have some clipping issues with Slink hands, so I've retouched the pics a little 🙂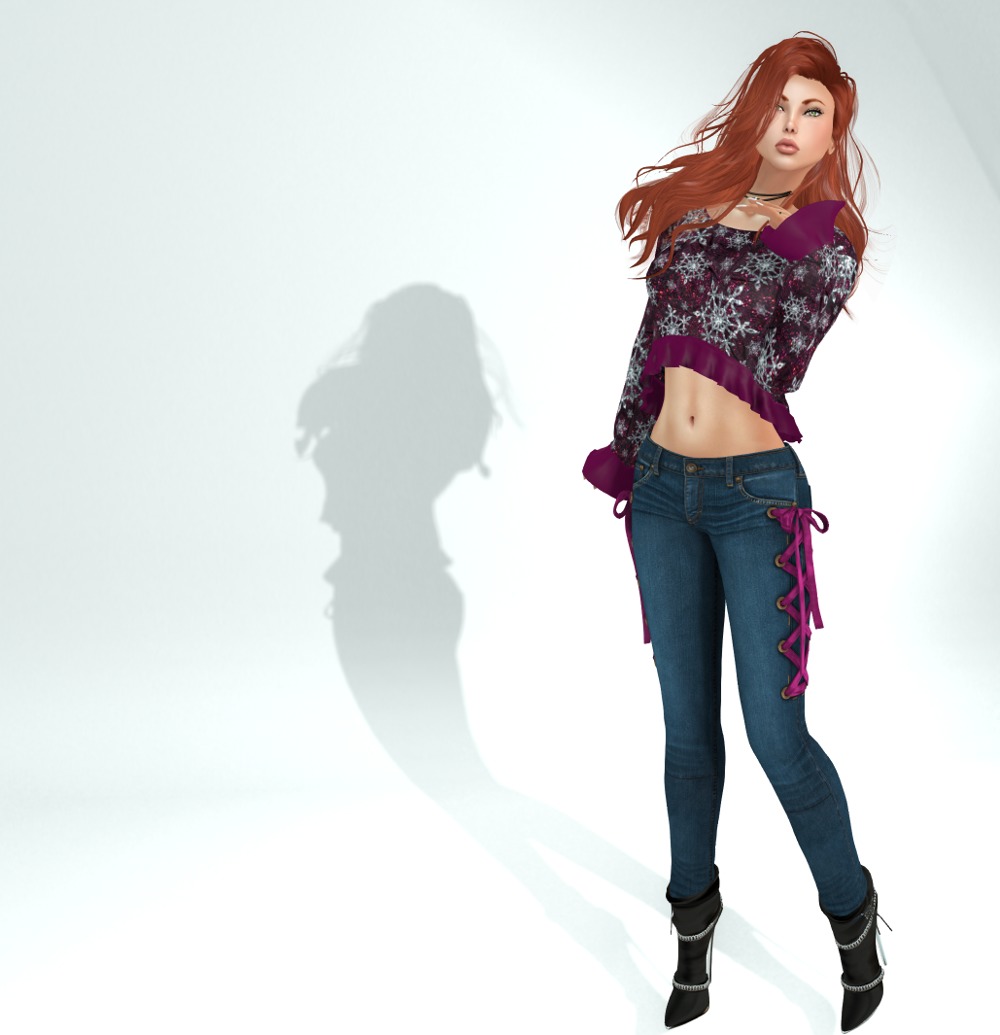 I also finally get a chance to show off my Christmas present to myself, these absolutely fantastic corset laced jeans from L&B Swear!  I saw them on a blog I follow and they instantly became a must-buy, and as it's Christmas time, I got them for myself.  They come in a one-size-fits-all for classic, and specific fitmesh for Lara, Physique, Hourglass, Venus, Isis, and Freya.
They have a massive texturing HUD with 14 denims ranging from light stone wash though dry and blacks, plus a bonus black leather version!  You can change the metal rivets, button, and grommets to five different metals, and there are 26 different colors for the corset lacing!  Very versatile!  They are not cheap at L$699, but they are are fantastic jeans, and I'm a sucker for corset lacing 🙂