Hiding in my inventory I found this lovely sheer gold catsuit.  I'd tried it on before when I originally found it, but it wasn't so impressive over my normal skin.  So, searching for inspiration, let's wear it on my leopardess!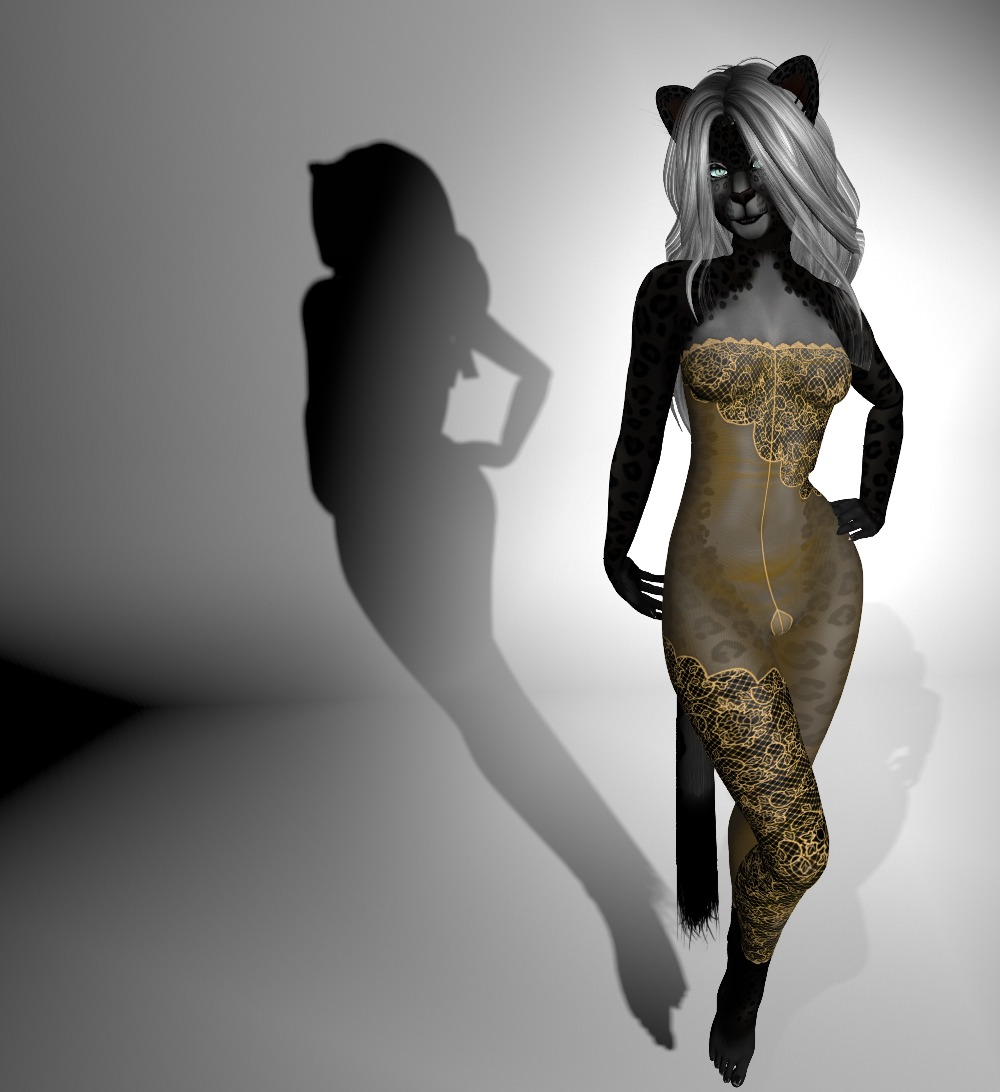 The catsuit is available as system layers and also comes with appliers for Slink, Maitreya, Belleza, Omega, and TMP.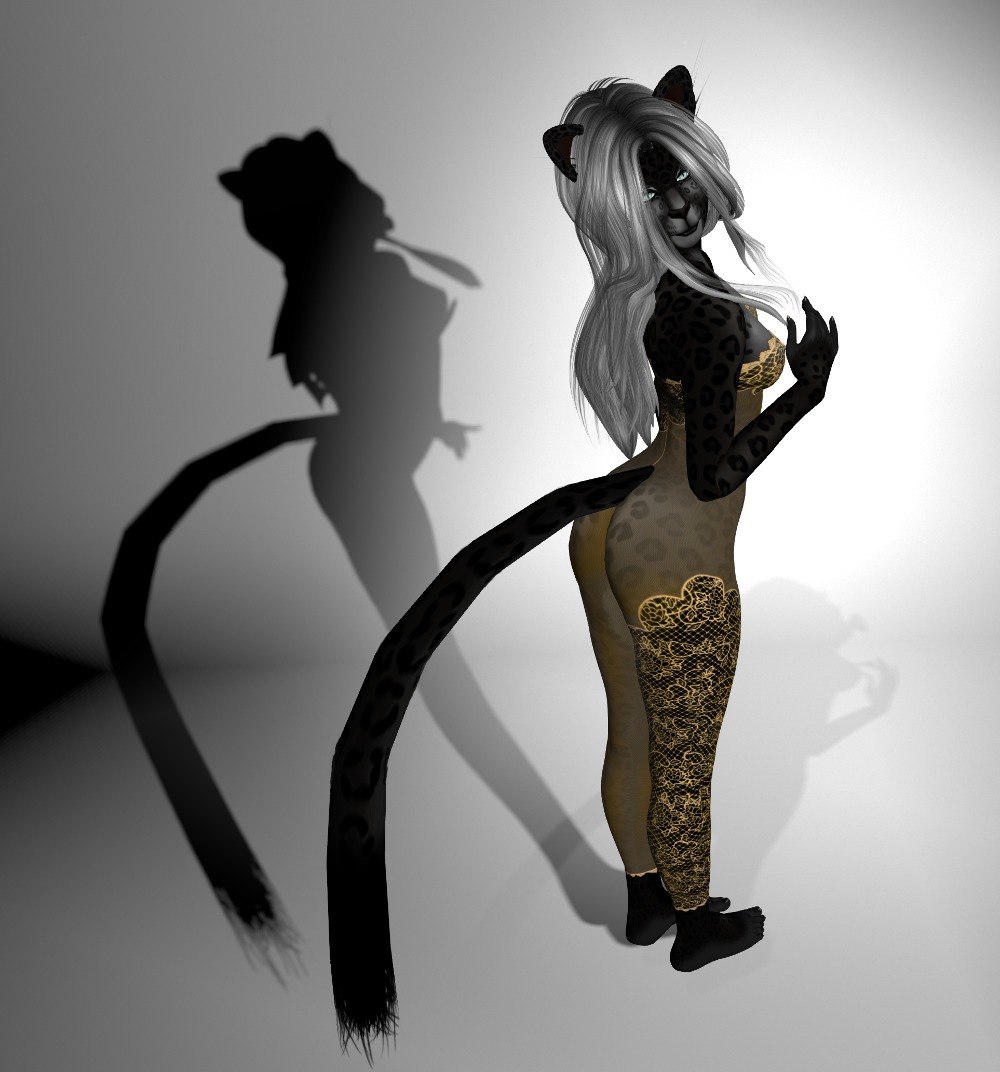 The leopard avi is from Catseye, and comes with a really nicely detailed skin for both male and female avis including Omega skin appliers.  It also comes with shapes for both genders, and a curvy "Catty" female shape, plus the ears and tail to complete the look.  The sheer gold catsuit looks great against the dark skin.  Reow!