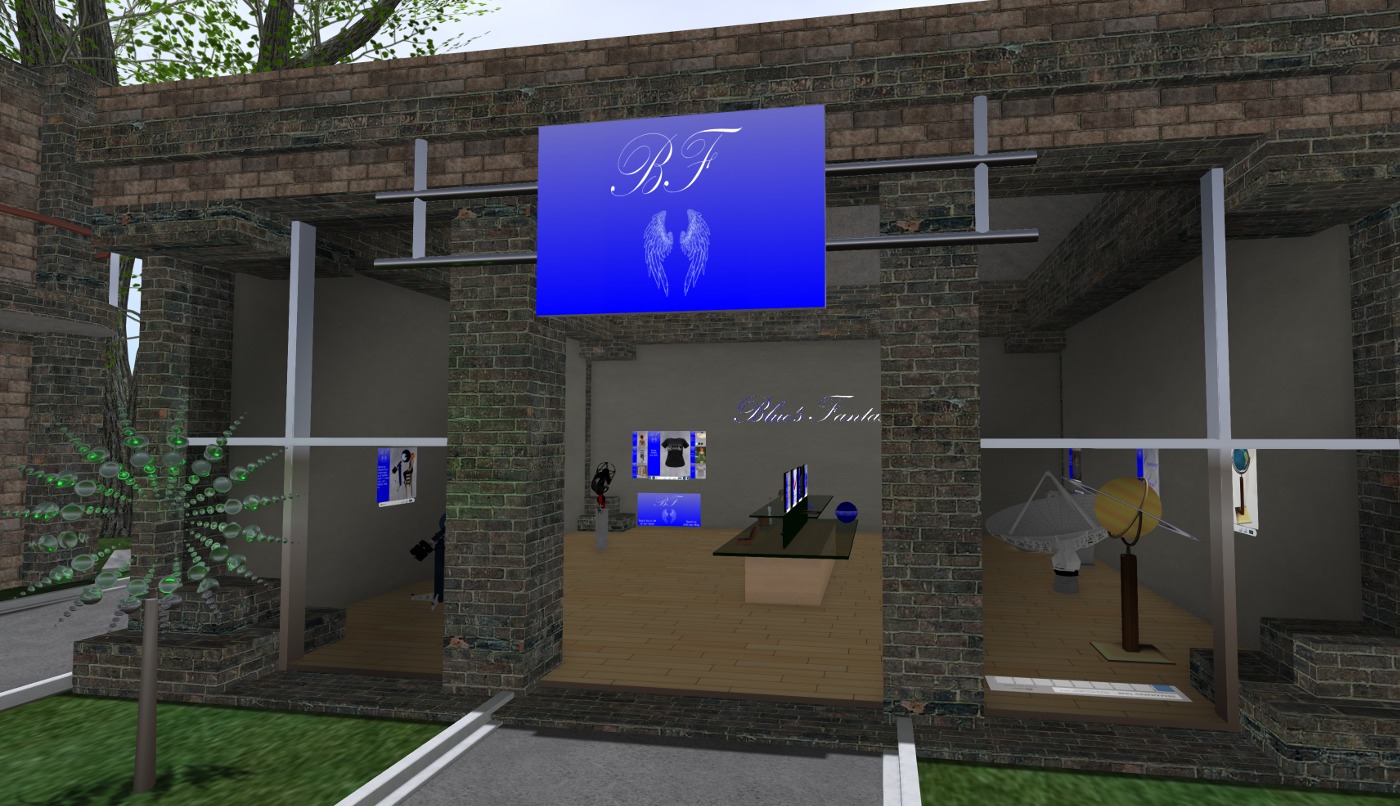 I've moved the store due to some exceedingly poor treatment from my previous estate managers at Azure Islands.   I'd been a tenant there for 24 weeks and never been late with a payment.  Having turned up to pay my rent with half a day to run on my meter, I was surprised to find that the meter was paid up for a month!  After checking with Aeon to make sure she hadn't topped it up, I assumed I had an angel looking after me.
About four hours later, my entire store was returned to me with no warning!  Even though if someone hadn't topped up the meter, it would have still had about eight hours to run (I know, I looked at the L$ transaction history to make sure).
I immediately TPed to discover Candy and Billing Azure there, and not only had they returned my store, but also a huge art gallery next to me!  When I asked what was going on, after waiting nearly 30 minutes for them to respond to my repeated queries, I was told that "(resident name) had paid my meter with fraud [sic] lindens and we had to reclaim the land".  I didn't know there was such a thing as "fraud lindens".  I can only assume that the named resident had participated in some form of phishing and dumped their profits on my meter and the art gallery's next door.
Okay, so I can understand that they needed to reset the meter to wipe the credit, but couldn't they have done it in a way that would have made everyone happy?  For example, transferred the payment to the meter on an available parcel and cleared that?  Failing that, why not be considerate and IM me, and tell me what's going on?  I was obviously online, there was an online indicator in the store!  Then I could have come and picked up the store, they clear the meter, sell the land back to me for L$0, and I put the store back, and I remain a happy tenant.  But no, just boom, return with no warning.  Result, one extremely upset tenant.
After receiving basically only the information I've laid out above after repeatedly asking for further clarification and being ignored, I TPed back home very upset, sans land.  Of course, I could have repurchased the parcel, but after treatment like that, I really didn't want to deal with them any more, and I sure didn't want to give them any more L$.  So I moved.
After nearly two days of searching for a new place, I settled on a store right at the landing point of MyntBox, a supervised adult sandbox.  This place is pretty cool, and I knew about it from some early builds I did there.  Why don't you come and visit, browse the store, and maybe stay awhile and build something of your own in the sandbox!