The Santa Rosa fire caused devastation, taking the homes and properties of so many.  Kerryth at Spyralle turned the tragedy of the destruction of the Coffey Park neighbourhood to art in Ignis, a beautiful gown for the Trick or Treat Lane event, in memory of all the joys that lived there.  You can find it at Trick or Treat Lane, but only for a limited time!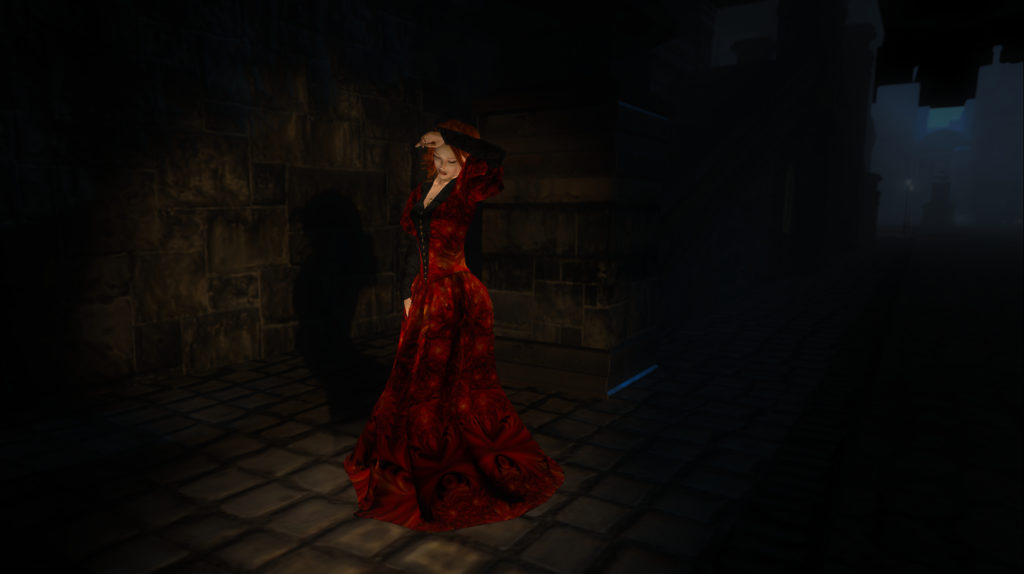 There are three beautiful textures, but Ember matched my fiery curls just right.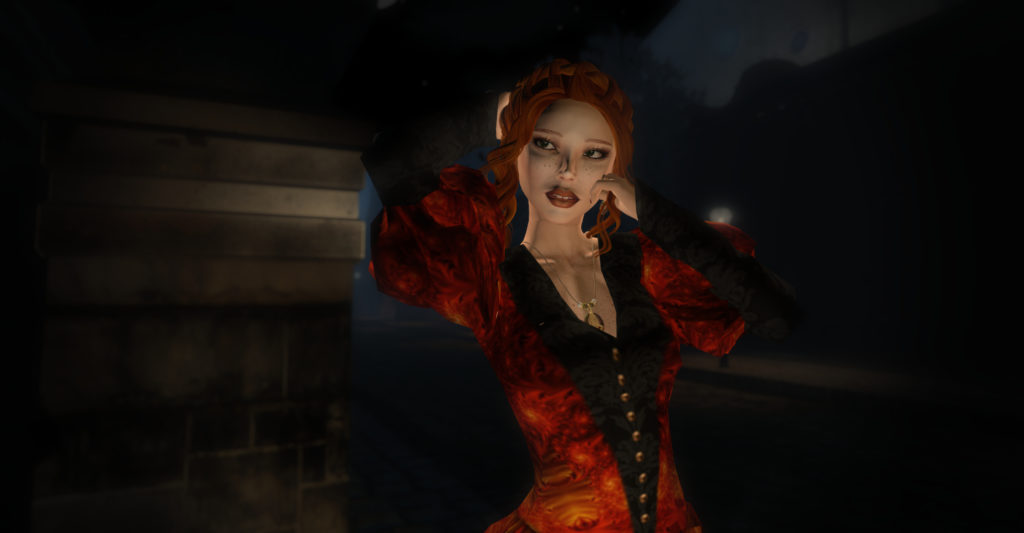 All Hallow's is past, but Trick or Treat Lane goes on until November 3rd.  Don't miss out on this fiery beauty!
Aloha!  A hui hou!