I lay between the sheets as dawn's early glow washes over me… thinking of your touch, the warmth of your love surrounding me… thinking how lucky I am to be yours.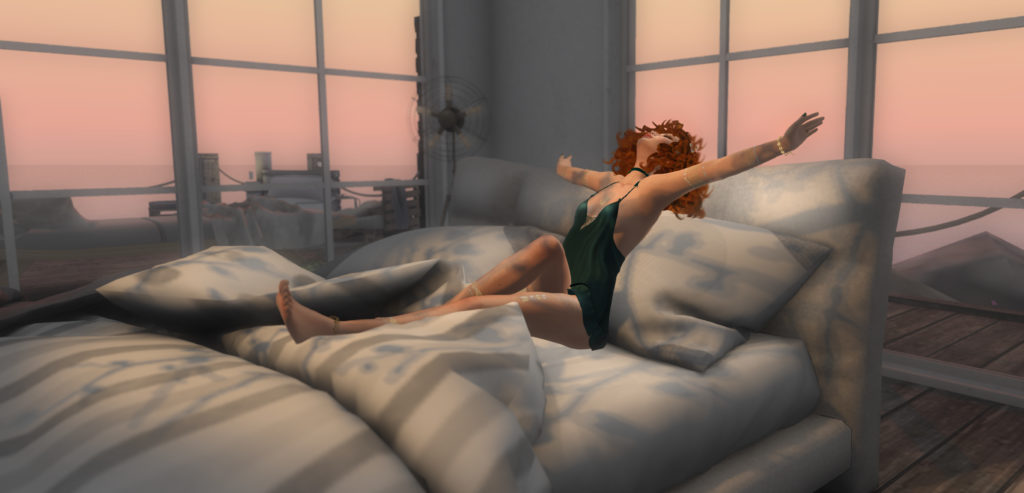 I discovered some new beautiful fitmesh lingerie from /erratic/ that just suits my style so perfectly.  Ella is a lovely cami and shorts set (I always called them tap pants?).  They feature beautiful satiny texture and some lovely lace details.  I'll show you some other lovelies from /erratic/ later on.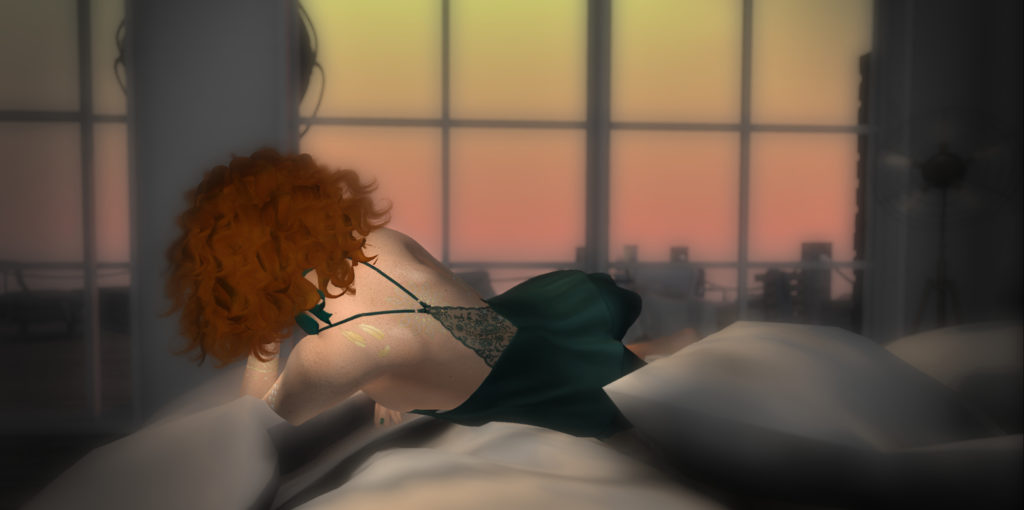 Why don't we just stay in bed all day?  Warm and cozy and soft, let our worries just fade away.
Mahalo!   A hui hou!