I am so ready for the Sun.  It will burn me to a crisp if I'm not careful, but I need the Sun and the warmth, I need the waves at my ankles, I need the smell of flowers in the air.
And Nickki Romano at Island Style Designs knows it, and is ready for us.  Nickki's been gone a while but has brought ISD back in fine fashion with new fitmesh clothing in her distinctly beautiful island patterns! I get to show you the lovely Lokilani today, available in a twenty different textures!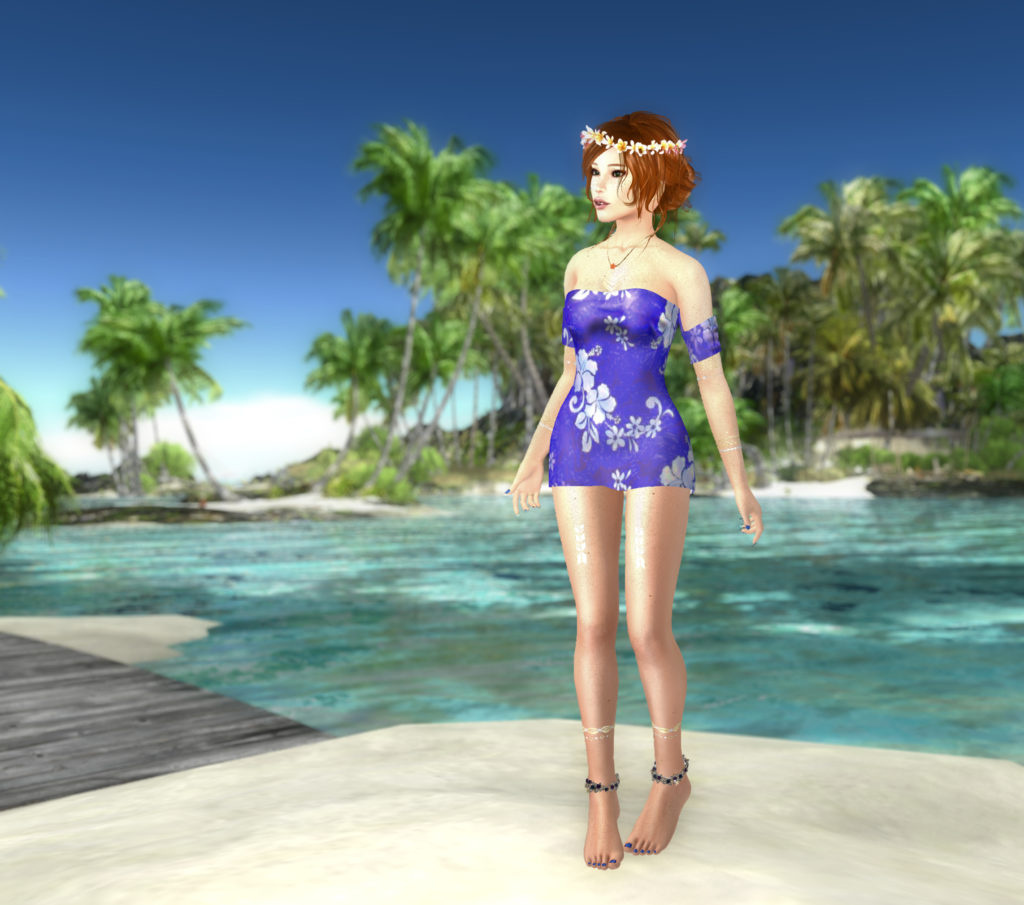 Nickki has thankfully included fitmesh for all of the major bodies — all three Belleza bodies, both SLink, and Maitreya, as well as TMP, plus about three rigged mesh sizes.
I've also been shopping for hair lately — who doesn't love a new style?  It's rough for those of us with curly hair, though — I still haven't found good mesh-only curly hair.  But I did find some lovely new styles from *ARGRACE* that suit me just fine!  I love Karin, it has these optional whisps that you can either wear forward over your shoulders or back behind your back.  They're a lovely little touch!
Stop on by Island Style Designs and see what new things Nickki has been creating for us.  There's more coming that I am very excited to show you, so stay tuned.
Happy aloha Friday, everyone!  Mahalo!  A hui hou!