This is a silly cabaret style outfit I put together for an event.  Usually I'm showing you full outfits from single designers, but not today!  This outfit has no two parts by the same designer (unless you count my hands and feet!)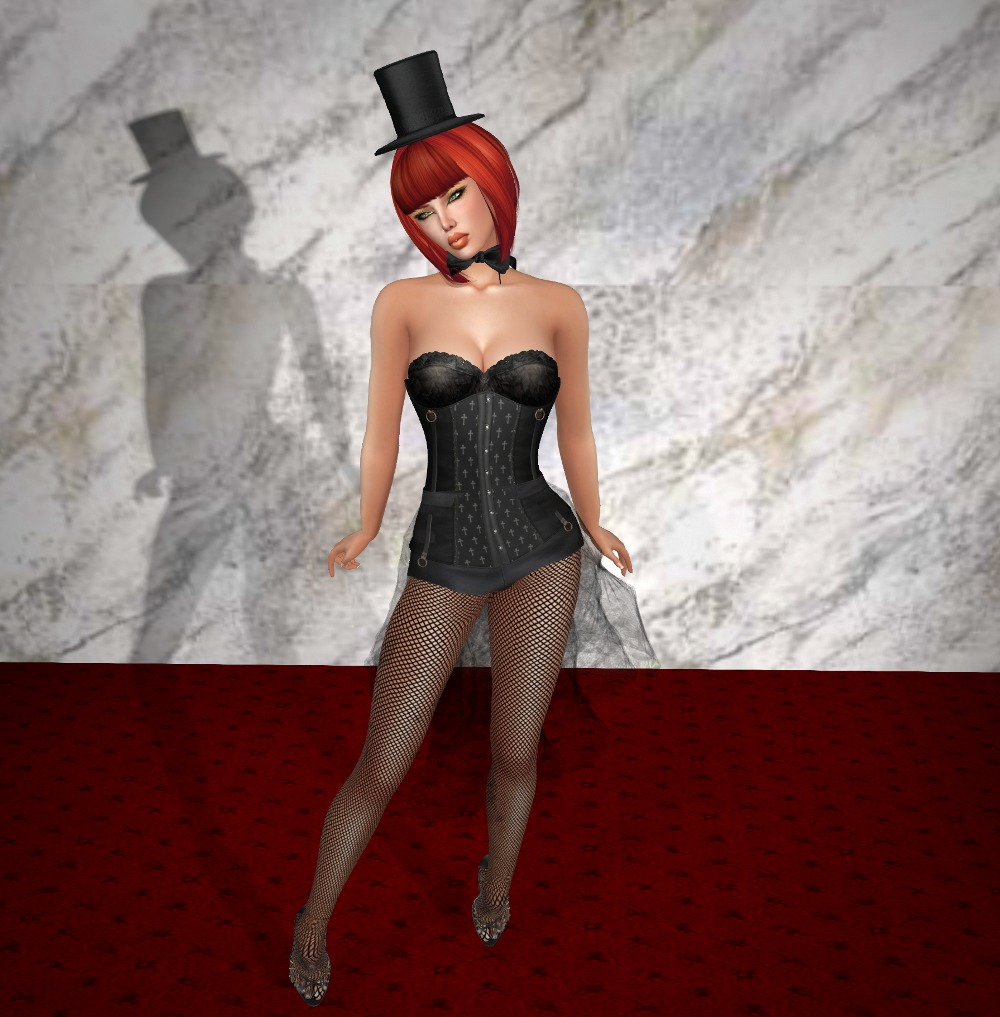 This is a complete mix and match.  The corset is in standard sizes, and the panties are part of another outfit, and these are Lara fitmesh.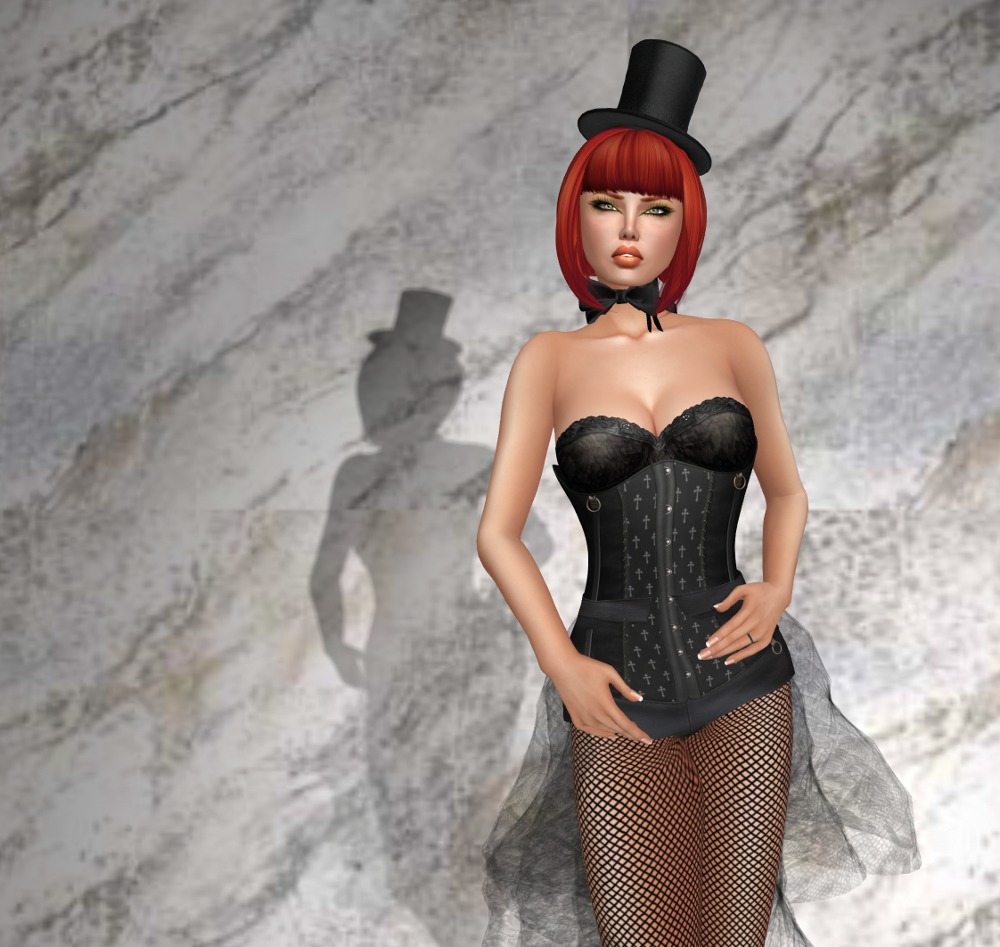 I made the prim skirt with Vint's prim skirt builder as I wanted some more swish.  You used to be able to get this tool for free (I did) but apparently if it's still available, it's no longer free.  Oh well, for a simple skirt like this you could build it by hand if you had to 🙂
Anyway, a little bit silly, and a lot of mix and match.  Check the list below!  16 designers!