Aloha, my friends!  I was introduced to a lovely new shop the other day when I met the owner, Annabell Wandsworth.  Anna's Nest Home and Fashions is a wonderfully eclectic shop, with some wonderfully detailed goodies for your home and for your body!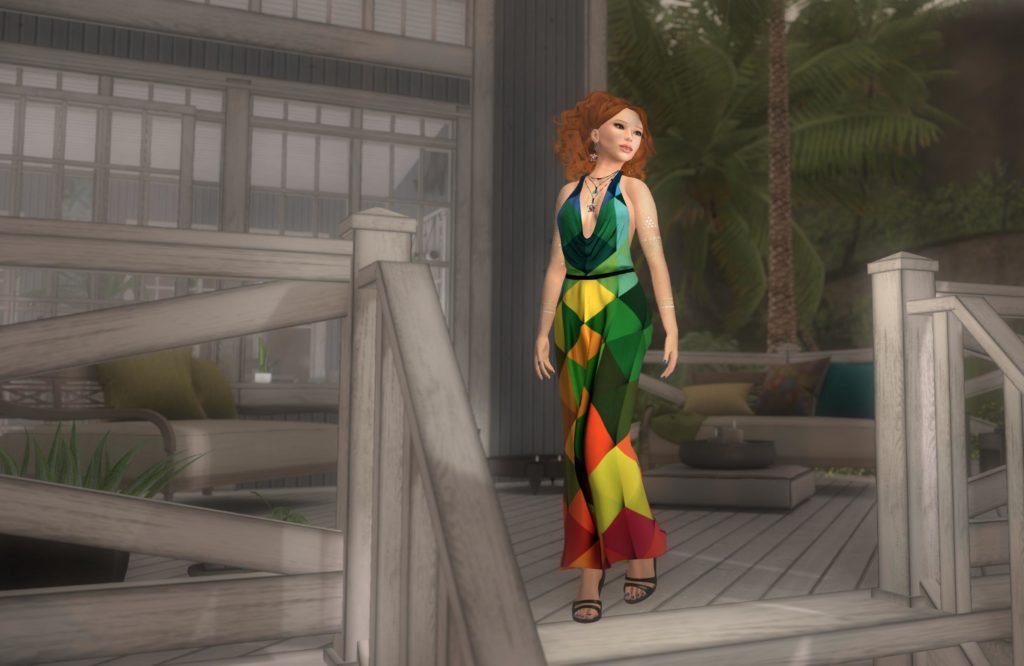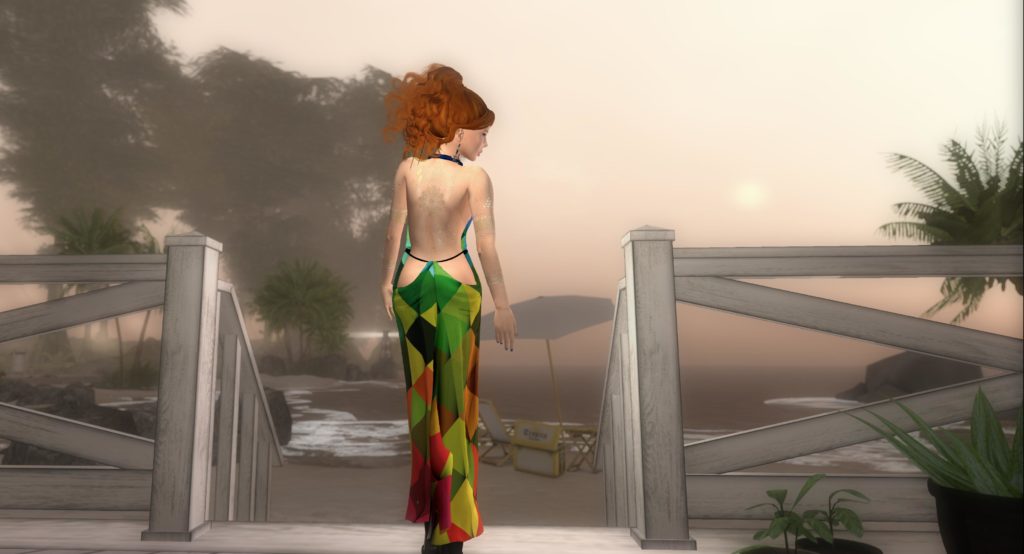 Drape Dress is a lovely mesh gown in standard rigged mesh and fitmesh sizes for SLink, Belleza, and Maitreya bodies.  It fits just right, particularly in back… so dance with me slow.. and hold me just so.
Please stop by Anna's Marketplace link and have a look around.  Her home decorations are incredible, you won't be disappointed!  Mahalo!  A hui hou!