You know, the rule about pink and redheads?  Well, this slinky little dress is only in this candy pink, and as you may have noticed, I so love my hairstyle at the moment I don't want to change, so let's just see if we can get it to work!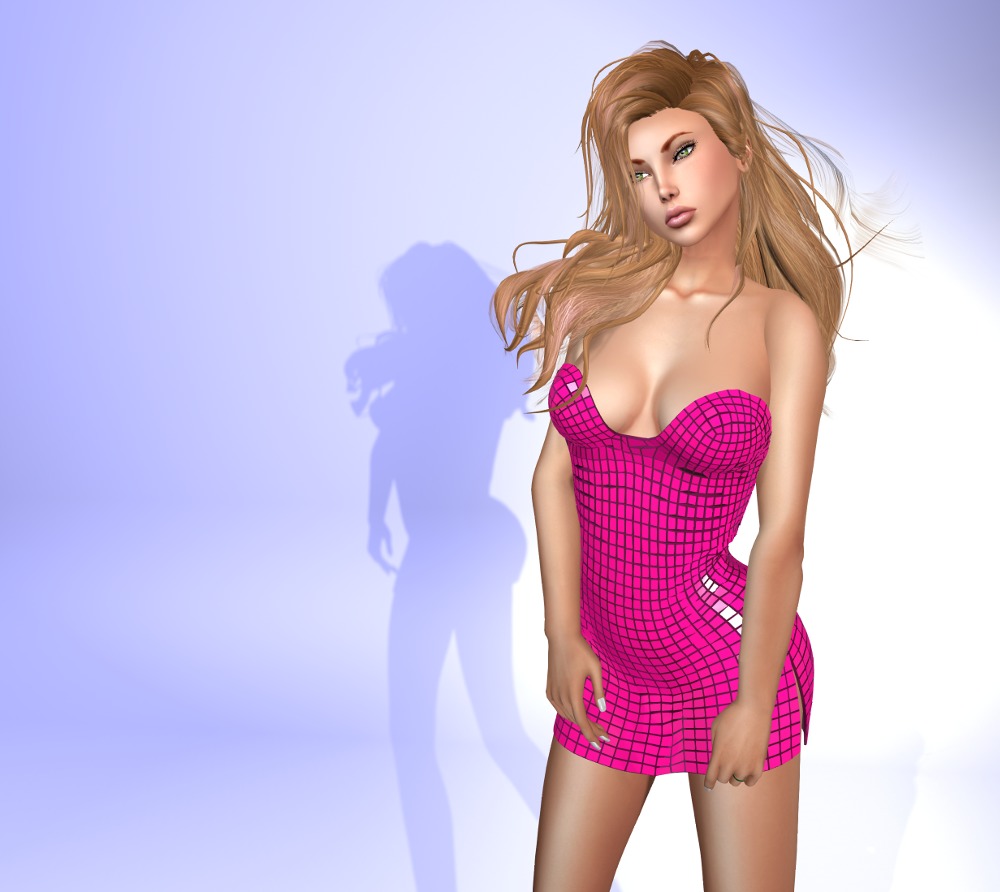 This dress comes in sizes for Isis, Freya, Venus, Lara, Hourglass, and Physique, and is a group gift from Salt.  The group is FREE to join and there are also other past group gifts available.  The dress is fully materials enabled and glitters as it catches the light.
The dress works best in poses that are not too drastic as it's very difficult to get alpha cuts that work well with it on Lara.  So while it's certainly modeled on a great little clubbing dress, it may not work really well dancing unless you can put up with some level of mesh breakthrough (although I did run it through my dances at home as it works, your mileage may vary).
And oh, this is the second lightest auburn for my hair and in normal lighting the dress tends to look much more silvery than you see it here 🙂