Being always on the lookout for new outfits, I watch group chat for SLF&O for Midnight Mania boards to slap, and any other offers that come up.  Sometimes it can be difficult to keep up with a new outfit to get a blog post out for you every day!
Anyway, as I was watching yesterday, someone announced a free outfit at a store, and I dutifully went to look.  And how good is this?  Some designers are just awesomely generous!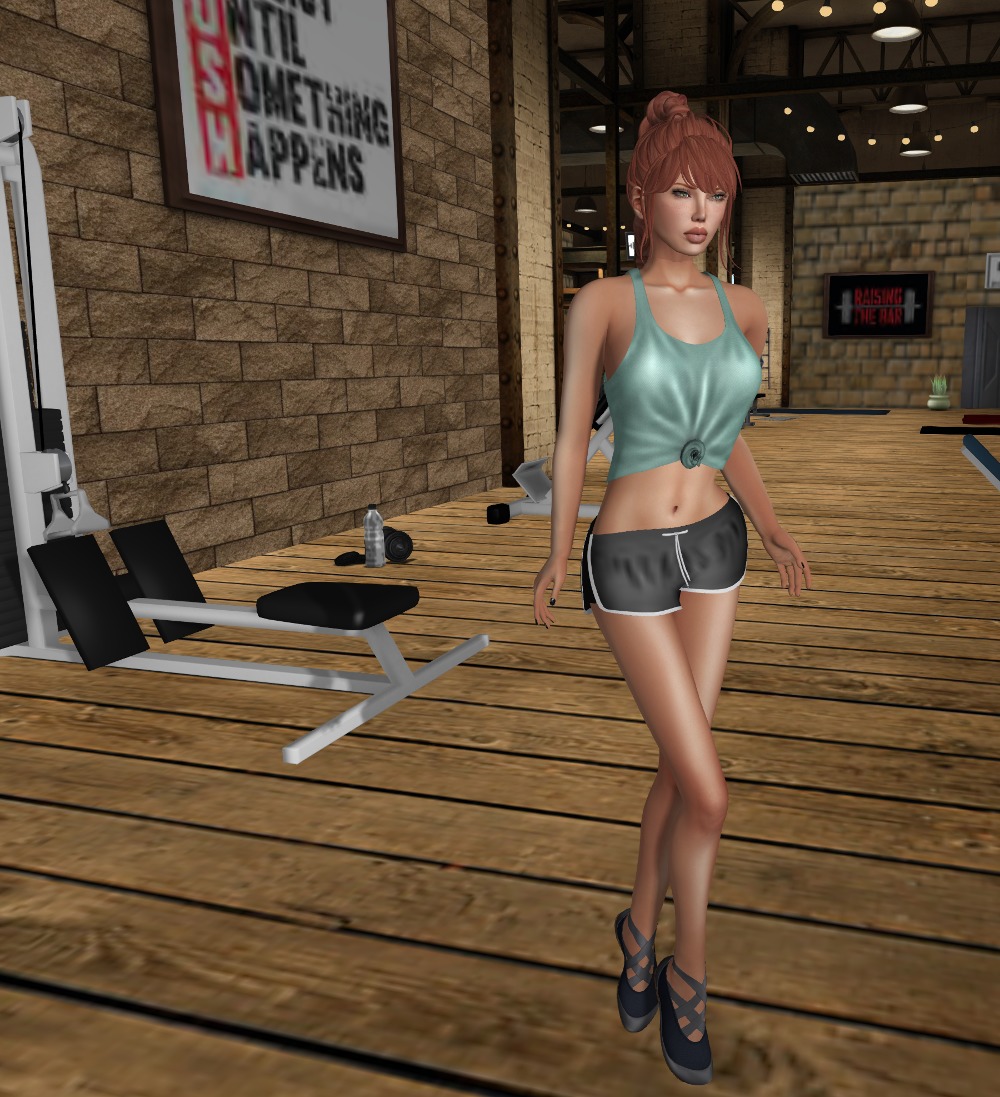 The gym shorts and crop top are separates, and come in sizes for Isis, Freya, Venus, Physique, Hourglass, TMP, and Maitreya.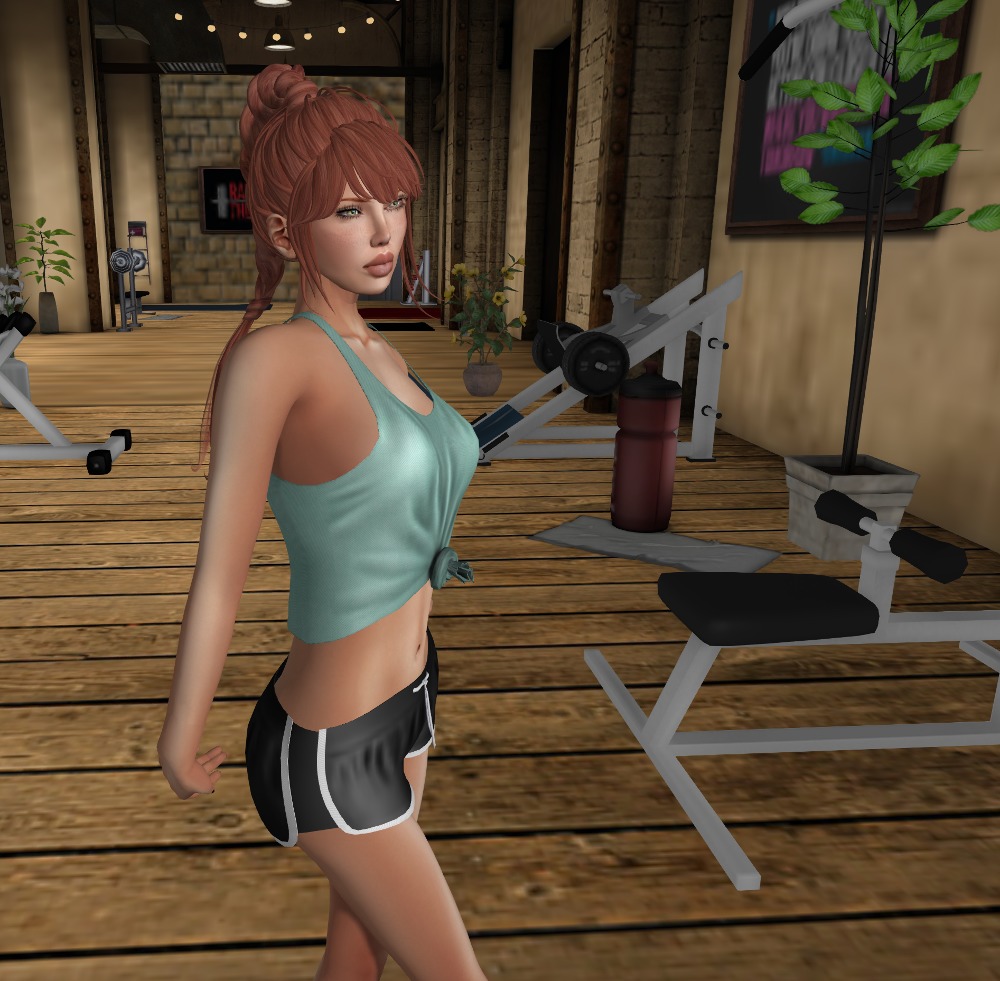 Boxing is a great way to keep fit, or so I hear hehehe.  I knew I'd find an opportunity to use the fist pose for my hands one day, and this is it!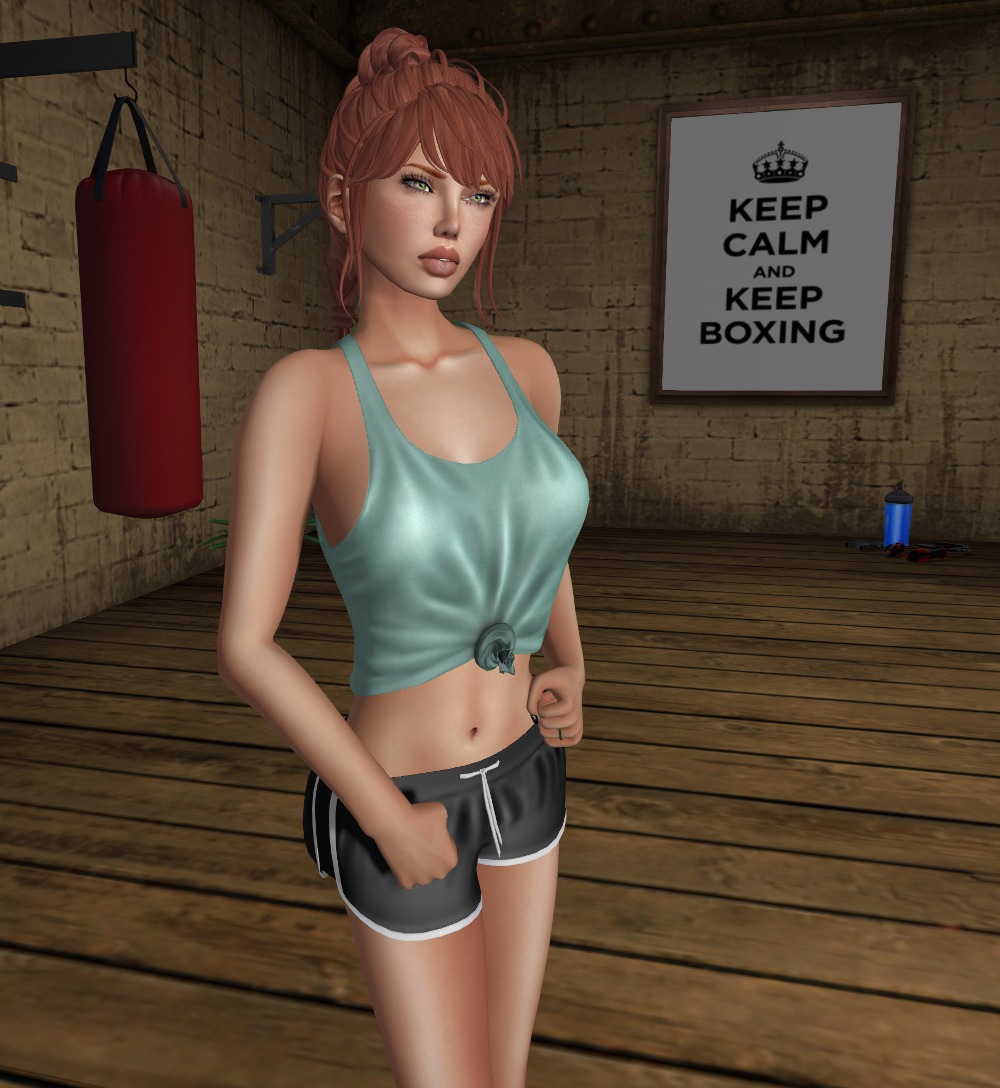 There is also a HUD included that lets you texture the shorts and top separately.  It includes some rather funny designs for the top 🙂