Designer Gia Aulder from Blonde Moments provided me with this lovely mermaid gown for review.  Pink is not really my colour, so I'll have to go blonde for this shoot 🙂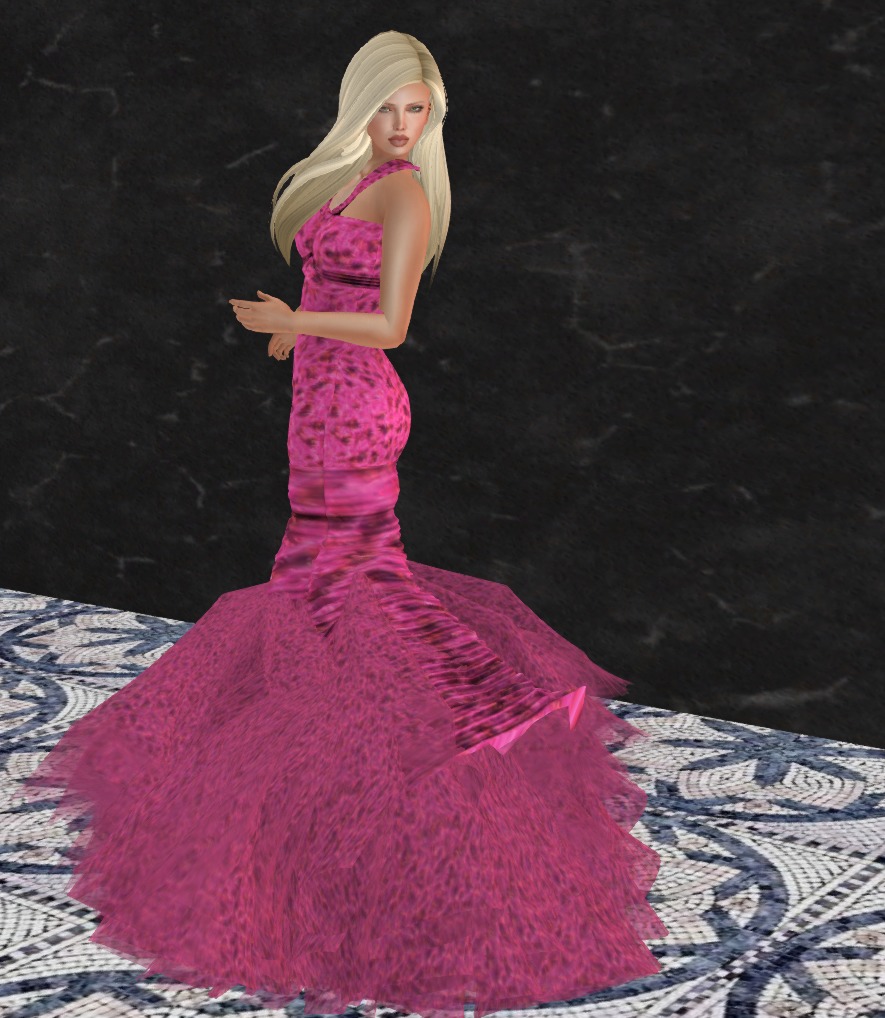 Firstly, the outfit is a mix of mesh and three flexiprim skirts, and the texturing is very nicely done.  The mesh dress is in L, M, S, XS, and XXS and while I usually wear small, I am wearing XS in this gown.  I'd actually like to wear the XXS to get a little more of a slim look at the hips but as this is a review, I am wearing my standard small shape as changing it to fit wouldn't give  you a fair view of the fit of the gown.
The mesh is fully weighted so conforms nicely to your dance moves.
For your L$300 you also get a two pairs of matching heels, one pair for Slink High and the other for Maitreya.
If pink is your colour, this one's for you 🙂