Keeping in theme for Fall, today I'm dressed exclusively by Baby Monkey in the September, October, and November group gifts!  Baby Monkey has a L$500 group join fee, but I think you'll agree with me that the quality of their clothing justifies it.  It also entitles you to a large discount on any items in-store.
The poncho is an early November gift, and comes with a nine color hud with plaid and plain woollen textures.
The tights come in 35 colors, and the Houston boots also have a 35 colour HUD!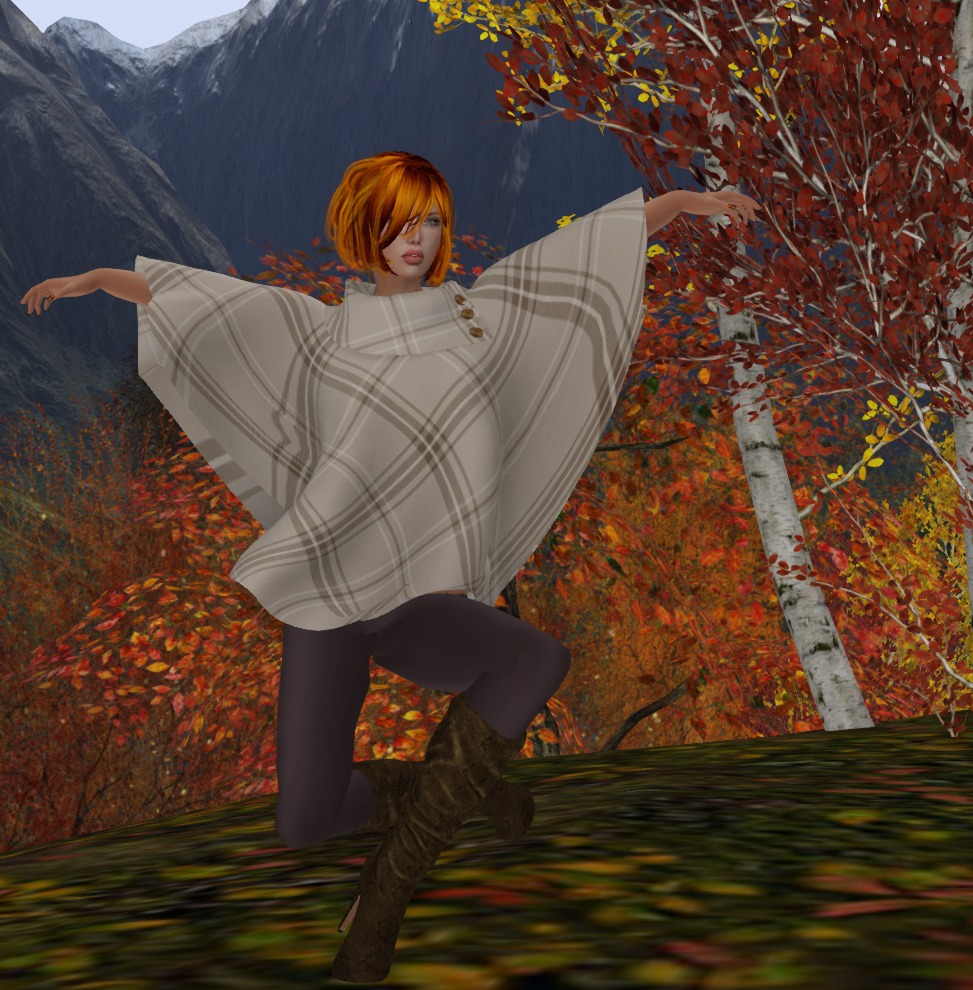 Outfit: Poncho, tights, boots, all by Baby Monkey