Hello lovelies, today I'm showing you this month's group gift from BlackRose!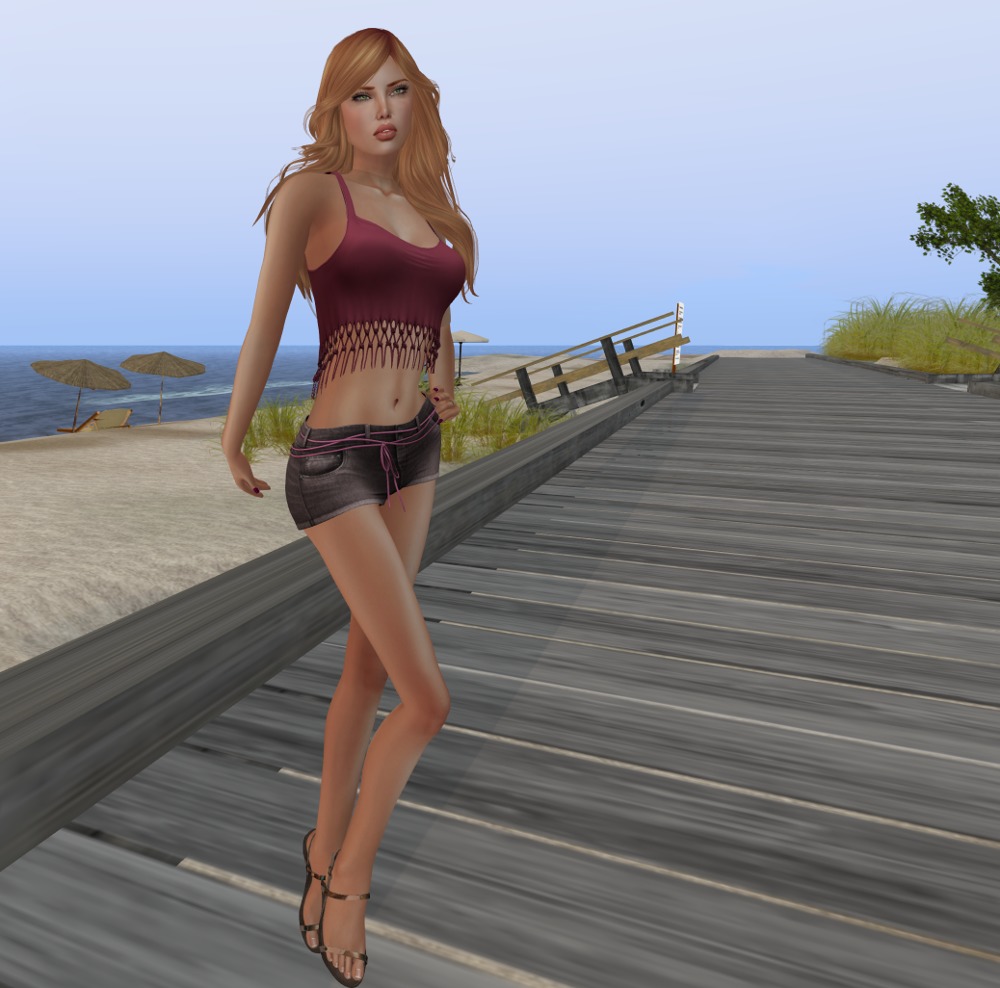 This cute little top and shorts set comes in just this one color, but it comes in a load of sizes, including Freya, Isis, Venus, Hourglass, Physique, Lara, Curvy, Fine, and TMP, plus the five classic sizes.  The fringed top is particularly well done!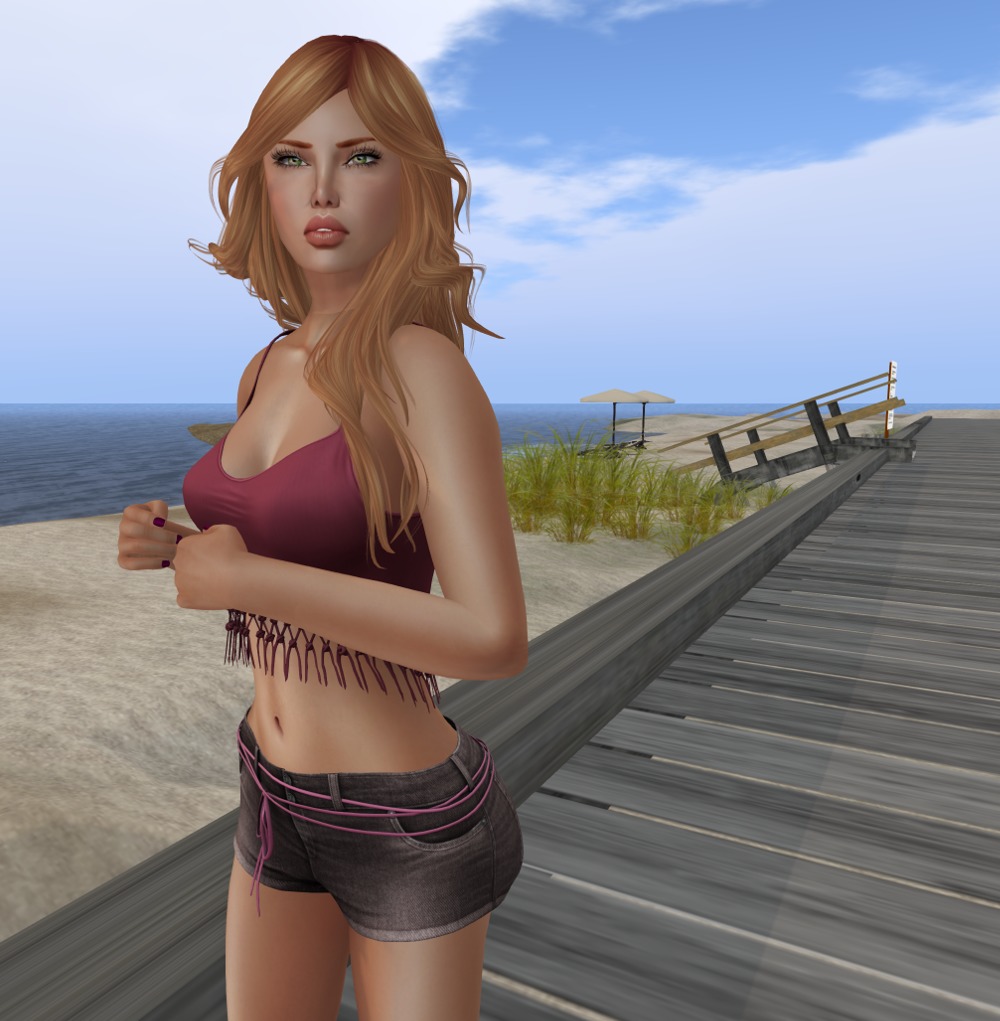 And the fit, even without reaching for the alpha section of the Lara HUD, is really good (although you will want to alpha for dancing and such).  A fab group gift from BlackRose, and they are FREE to join!