Kimbra McMillan at Beloved Jewelry, one of my favourite jewelry makers in SL, gave me a few items some time ago, including a tiara.  I'm not overly fond of tiaras, but I've been looking for an opportunity to blog it for her.  And along comes this fabulous applier and prim gown from LC Fashion!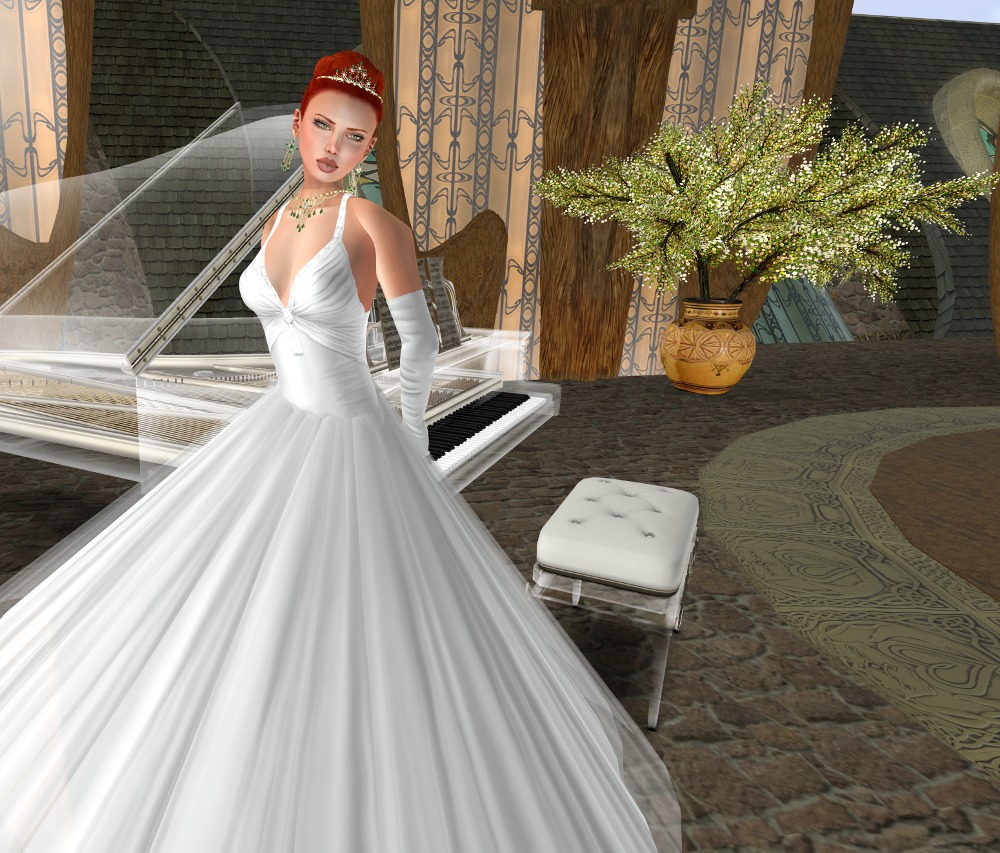 This gown is currently FREE to all comers, so hurry and get yours!  It comes with pants, top, and gloves on system layers, and has appliers for Omega, Belleza, Lola Tangos, Maitreya, and Slink.  The gown also comes in two styles, the ball gown I am wearing here, and a less formal evening gown.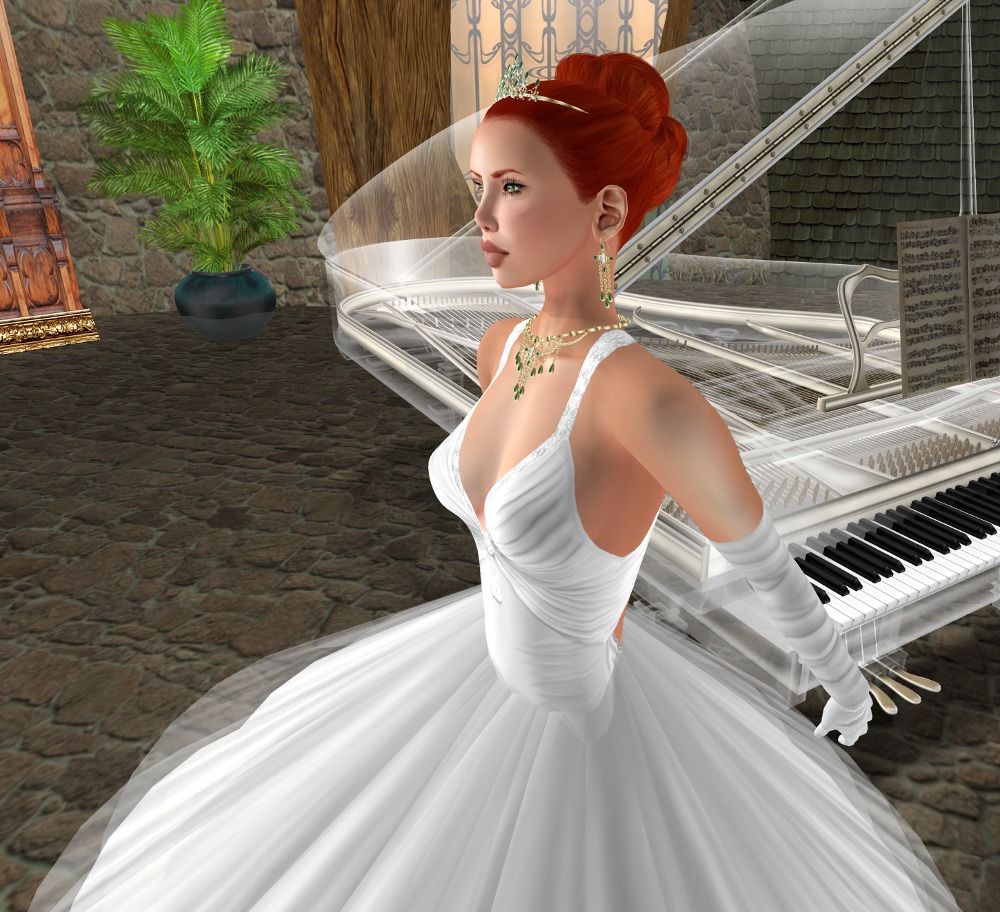 A lot of Beloved Jewelry's items are texture changeable so you can match with what you're wearing (or in my case, select emeralds to offset my hair).  This tiara is no exception and allows you to select the metals, main and marquis gems, and the pearls from a huge range.
I'd also like to thank my friend Sophia "Queen of Fae" Hard for her wonderful location at  Castle of Fae, Artic Wolf.  Her beautiful castle and surrounding grounds are open to the public and are well worth a visit.