Here we are, nearing the end of November and the leaves here are well off of the trees… and the landscape turns grey and brown from autumn fire that we saw a few weeks ago.
I visited a lovely little autumn sim and was inspired, and thought I'd share both it and a lovely little faerie outfit from  **Angelwing**.
Blue just wrote about Kat's Retreat, a beautiful little autumn-inspired sim.  There's a lovely gazebo and a beautiful little pond, just the perfect place to sit back and enjoy the quiet life for a few minutes, a perfect reprieve from the chaos of everyday life.  Please stop by for a visit!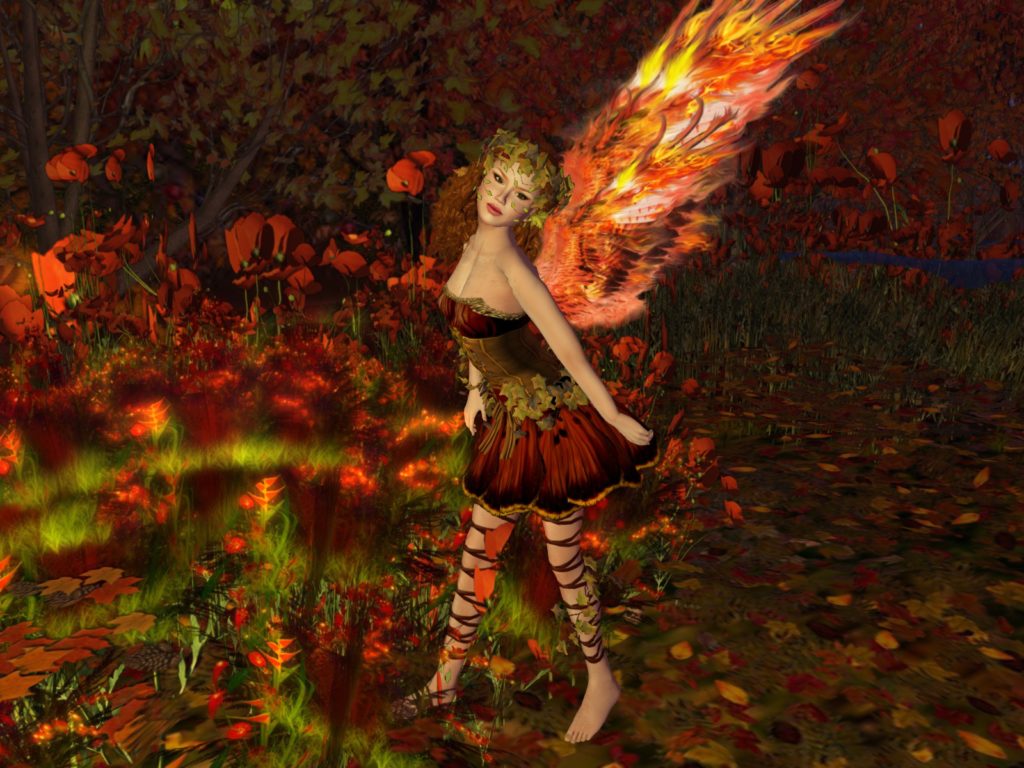 The dress top and leg ribbons are system layers (perhaps Angelwing can be convinced to re-issue with Omega layers?), with mesh ivy accoutrements at the waist and crown.  Angelwing's outfit comes with wings, but I've replaced the included wings Eth wings from Avro.  Avro sadly no longer maintains an in-world store, but their products are still available on Marketplace.   Avro's wings are lightly scripted, and include simple flapping, but have a wonderful selection of colours available by HUD.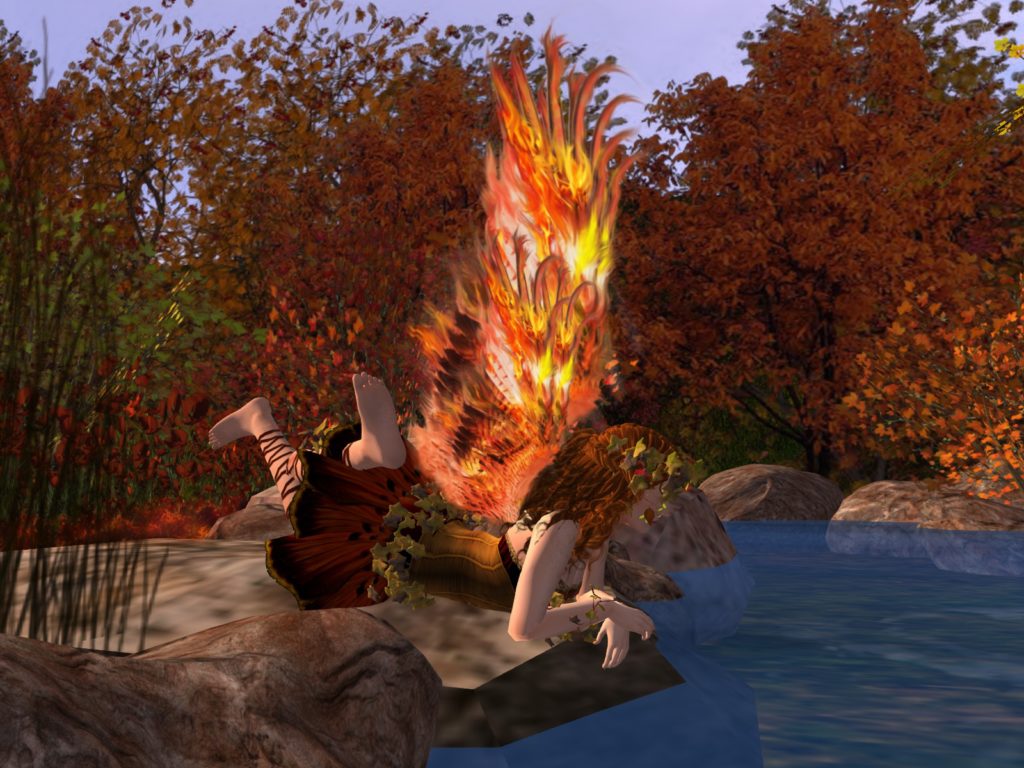 I've added a few other accoutrements to the Angelwing outfit – a leafy mask from Spyralle (also with a colour change HUD), and leaves for my hair from Persefona.  The hair is a lovely style from Calico, one of my favourite hairdressers, that I think really favours the overall look.  I really find that it's the little added details that really make an outfit, particularly one like this, come alive!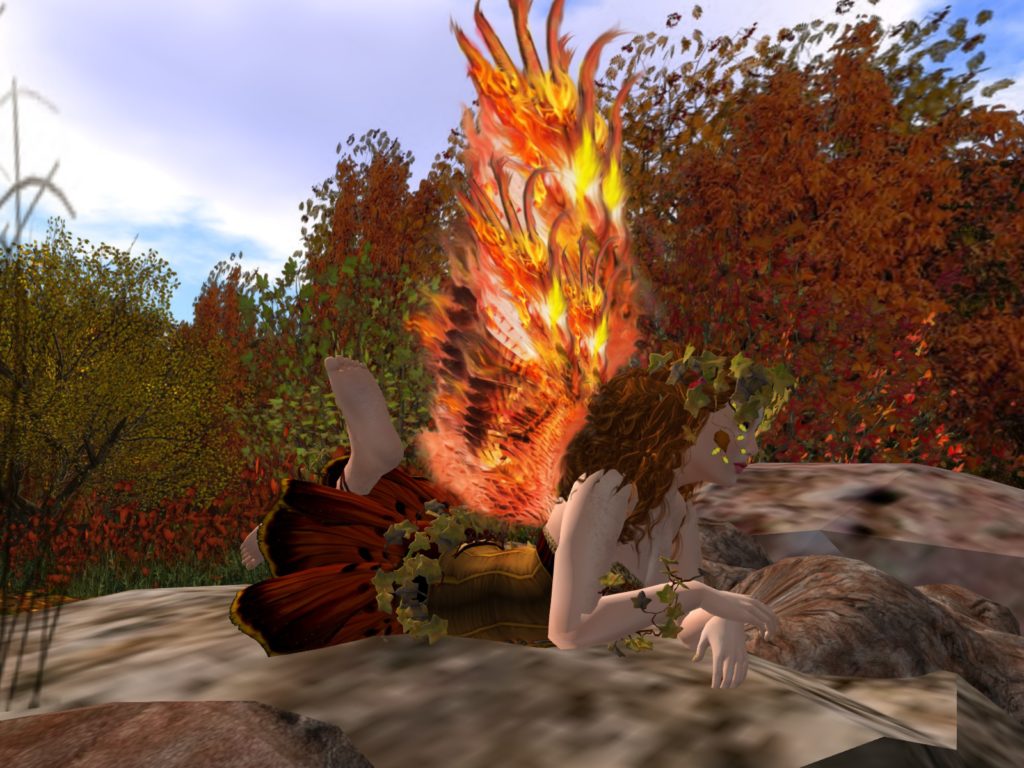 Hair: Calico  Eleanor 2 light ginger
Skin : Glam Affair Cleo Europa
Hands : Slink Hands Casual
Feet: Slink Feet Flat