A number of months ago a store named [Red Room] closed its in-world store.  I used to visit there regularly looking for midnight mania boards, which were always worthwhile.  They are still on marketplace, but their in-world store link is very out of date.
While cleaning up my inventory (a never-ending task!) I came across an unopened box from them!  I opened it up and found this wonderful outfit!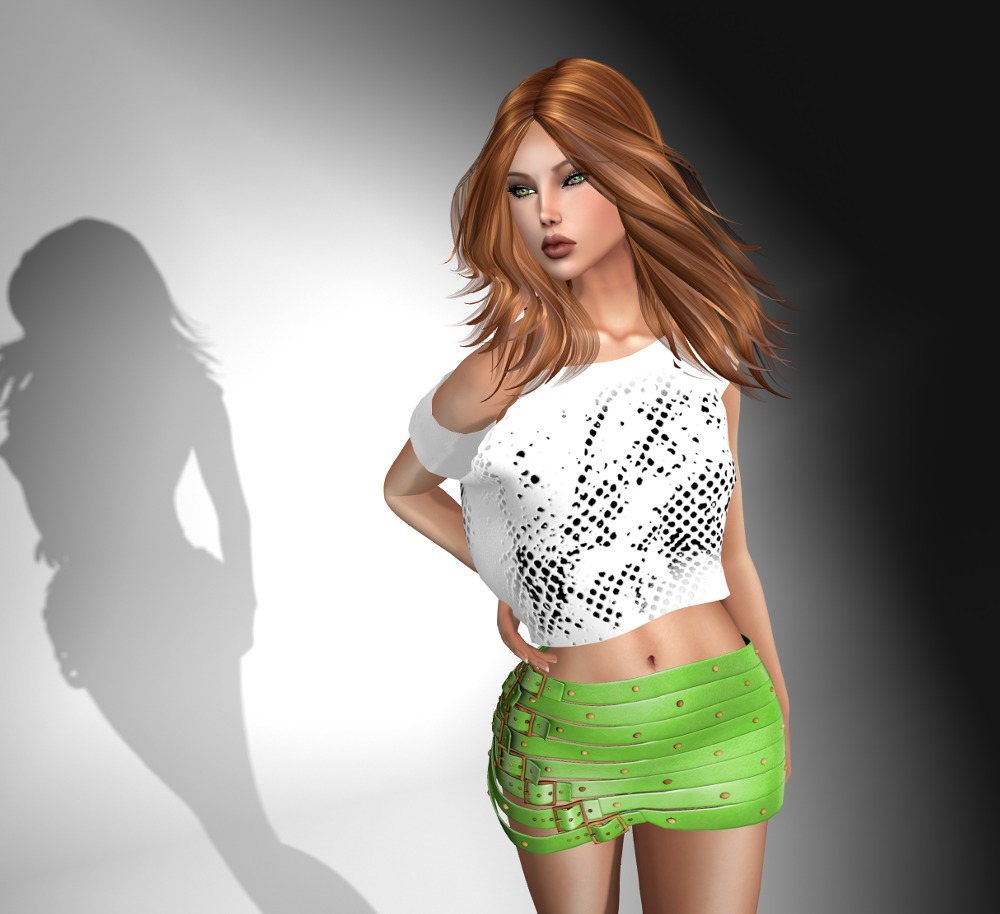 The top and skirt are separates, and include fitmesh sizes for Freya, Isis, Venus, Lara, Physique, eBody, TMP, Curvy, and Fine.  Also included are HUDs for both the top and the skirt with 9 colors for the top and 11 colors for the skirt!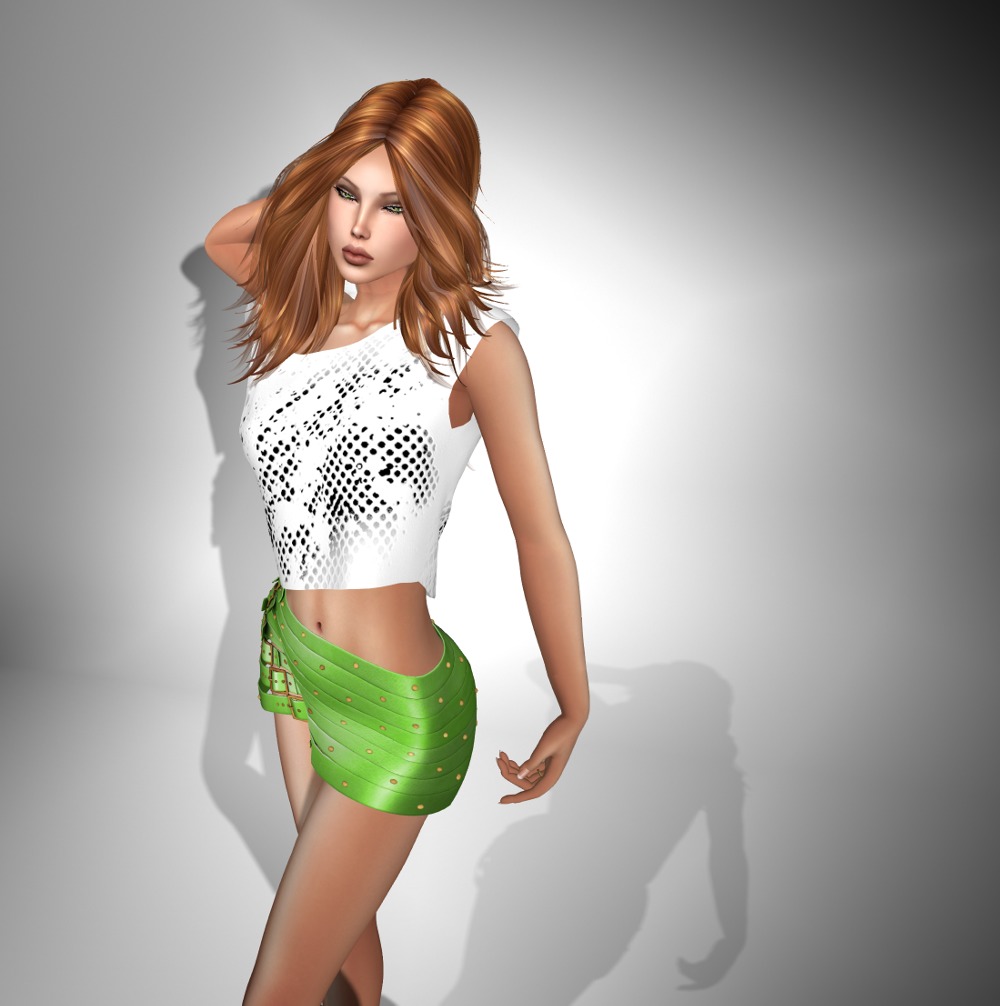 And this is another tricky skirt to wear due to the open strappy nature of it.  I have a nude modesty patch for situations like this, and that may be your best approach.  Or you could just be daring 🙂