I love the serene beauty of the Orient, and Dressed by Lexi brings us a wonderful little special priced just right as a current promotion!  The satiny Narcissus comes in four colours and has just been updated with Omega appliers and repriced for a limited time!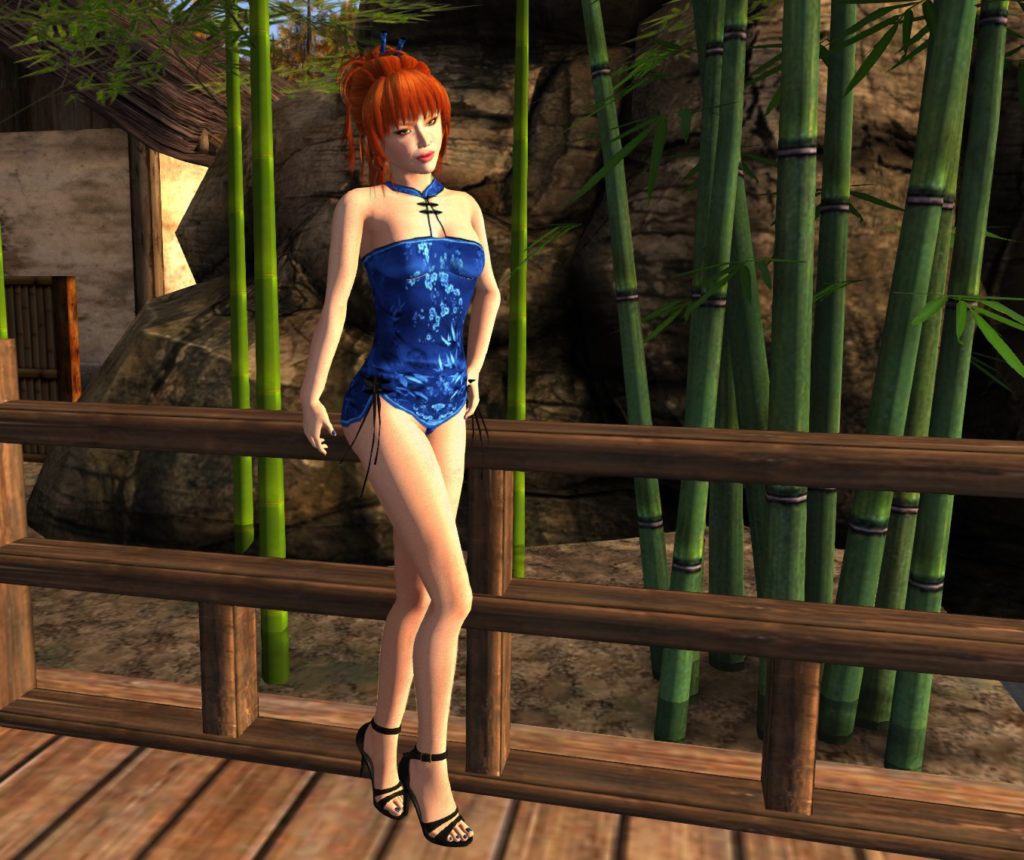 I have to show off this lovely sim.  Japan Momiji is a beautiful little slice of Japan, and the perfect venue to show off this little neg!  I had a thrill of a time wandering around exploring!
After wandering around in my favourite sandals, I made sure to take off my shoes before entering buildings.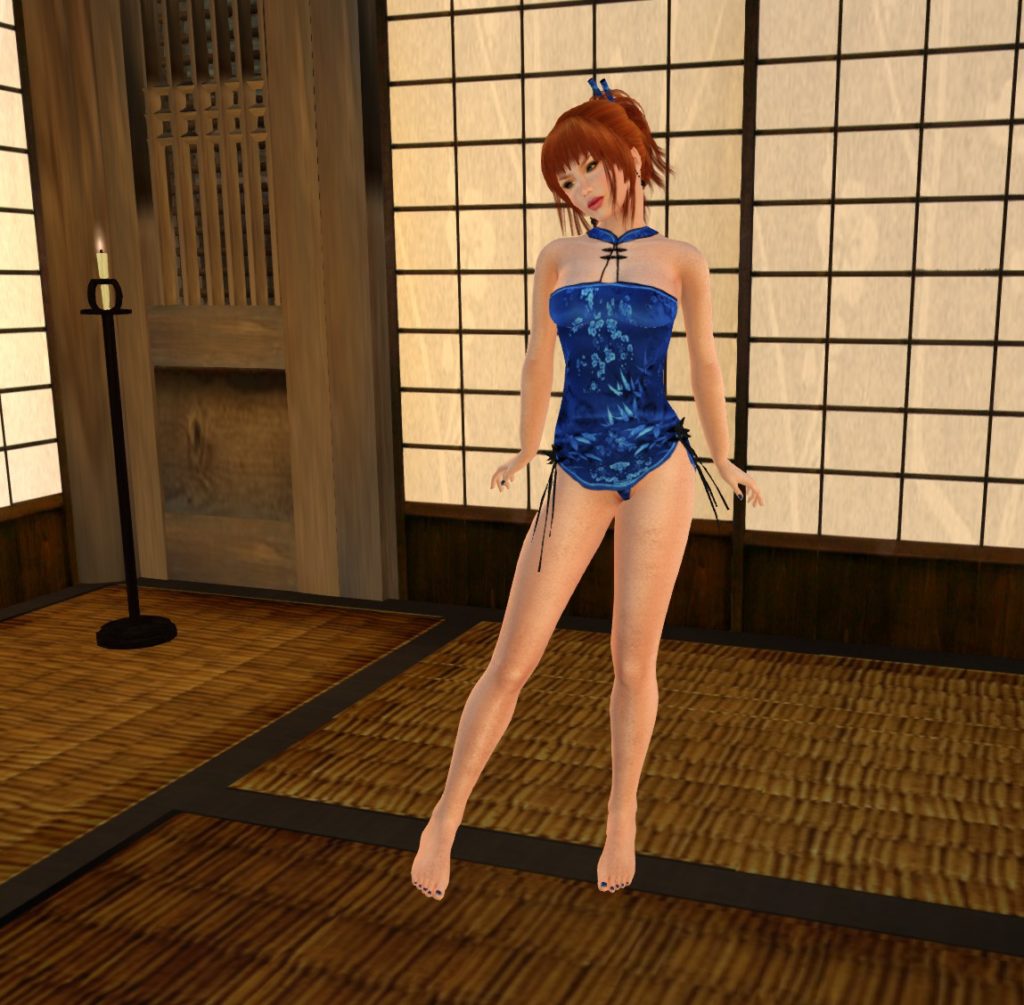 Narcissus includes standard layer negligeé and thong with Omega appliers available separately, with mesh pieces for ribbons/flowers at the hip, and skirt elements, as well as sticks for your hair.  They're beautifully detailed!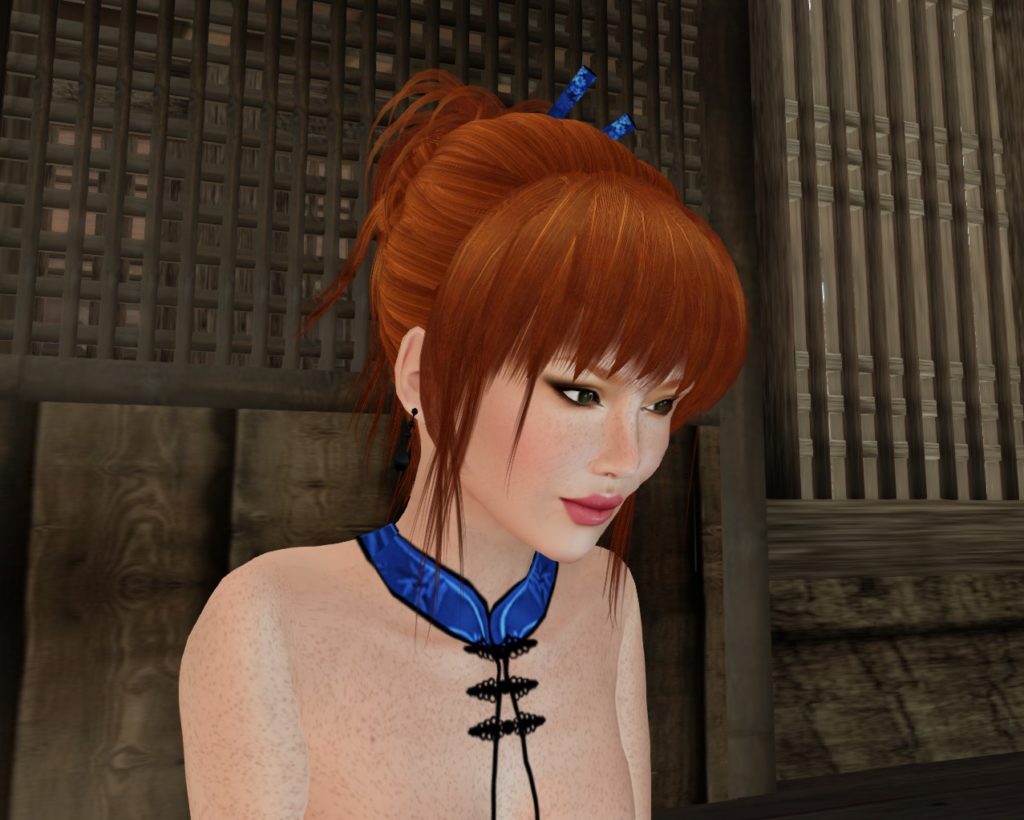 To be quite honest, I'm sure that Narcissus is not entirely appropriate for wearing in the public, and I hope I did not violate cultural mores.  But it was just me and the sea there this morning, so if you don't tell, hopefully no one will mind.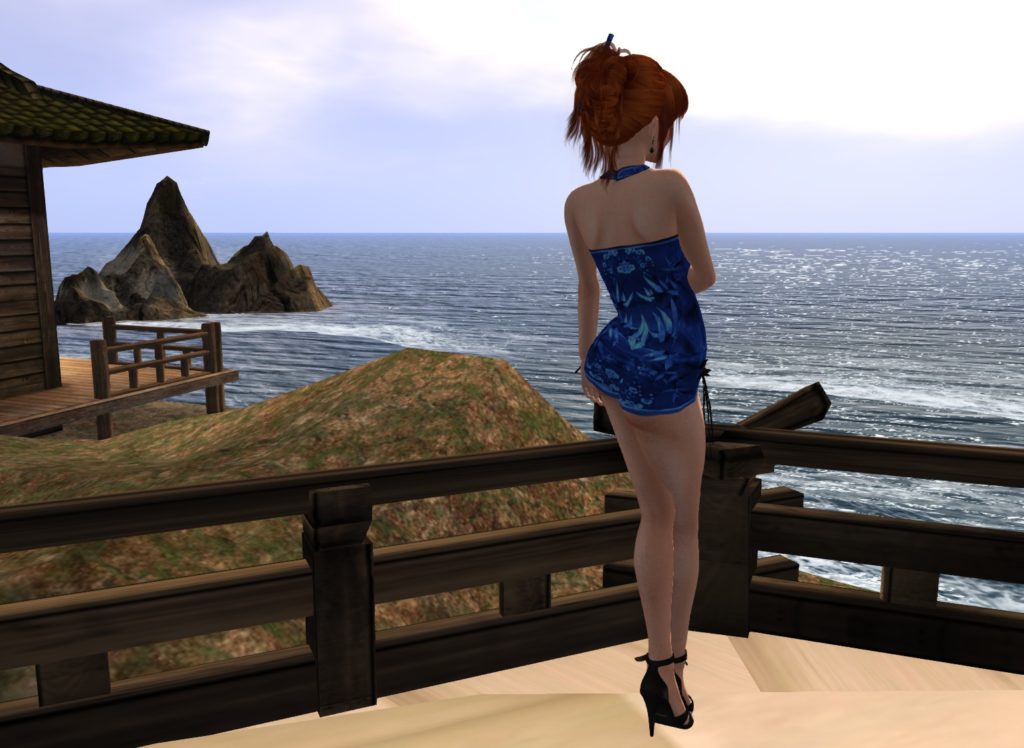 I'm so excited to see Lexi re-releasing standard layers as Omega appliers, and I can't wait to see what she comes out with next!
I understand that in Japan, "sayonara" is actually not common, and that among friends it is more common to say "mata ne".  So, mata ne!  Aloha!