I've been blogging about Petite Mort for a while now, but I don't know how many of you know about Melora's more recent venture, Oubliette!  Oubliette has a different flavour than Petite Mort, a bit of goth, a bit of darkness — or as one of my favourite book series says, "darkeness".  That darkeness fires Lucretia, an exclusive art-deco inspired gown for the Midsummer Enchantment event!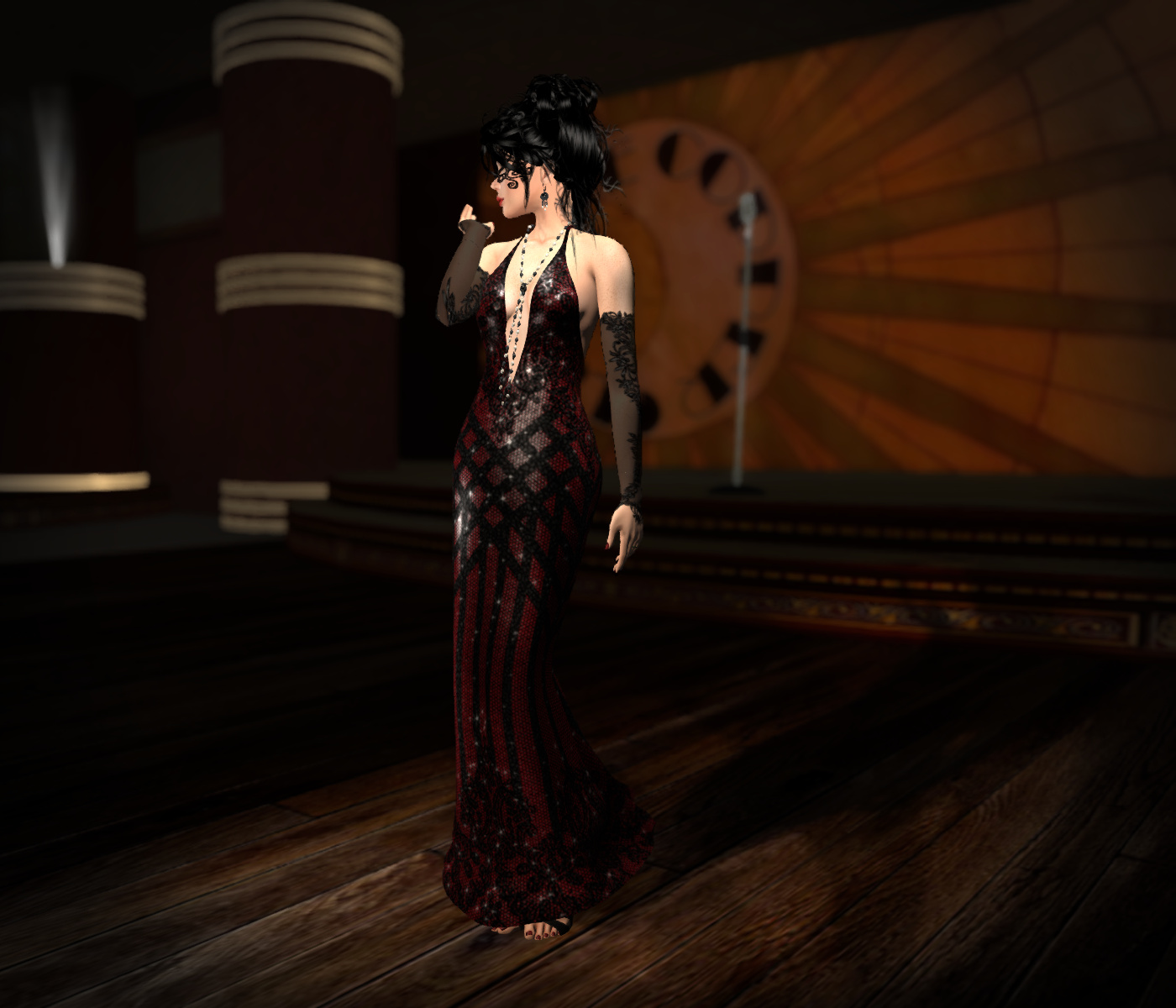 Lucretia comes in fitmesh sizes for Maitreya, TMP, both SLink and all three Belleza bodies, and there's a lovely palette of six colours for you to choose from.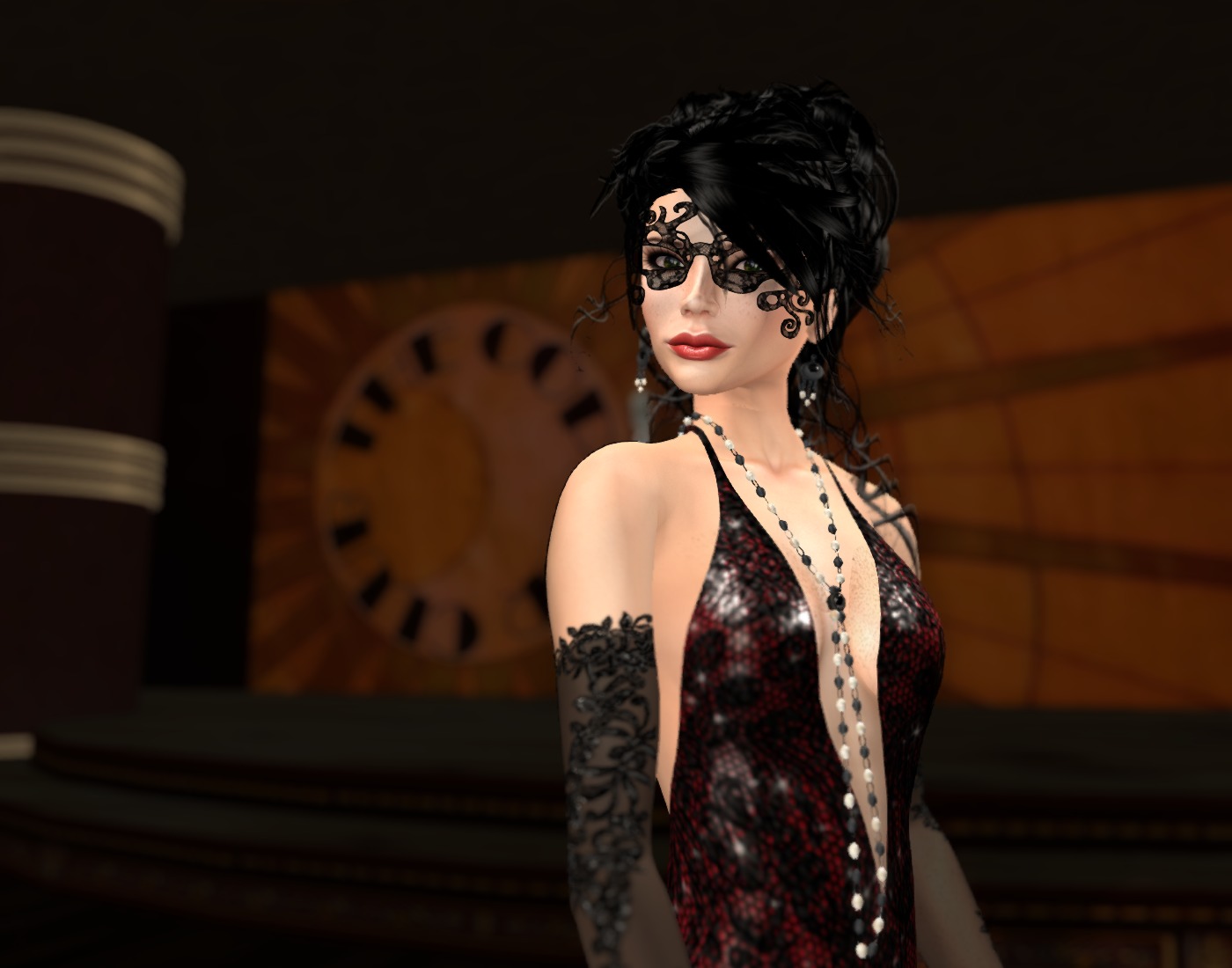 I really love the beautiful way that Melora has worked the angular lines of the dress into the more flowery curves at the top and at the hem.   That's always seemed the beautiful paradox of art deco to me, drawing from art nouveau, merging the linear and the curved.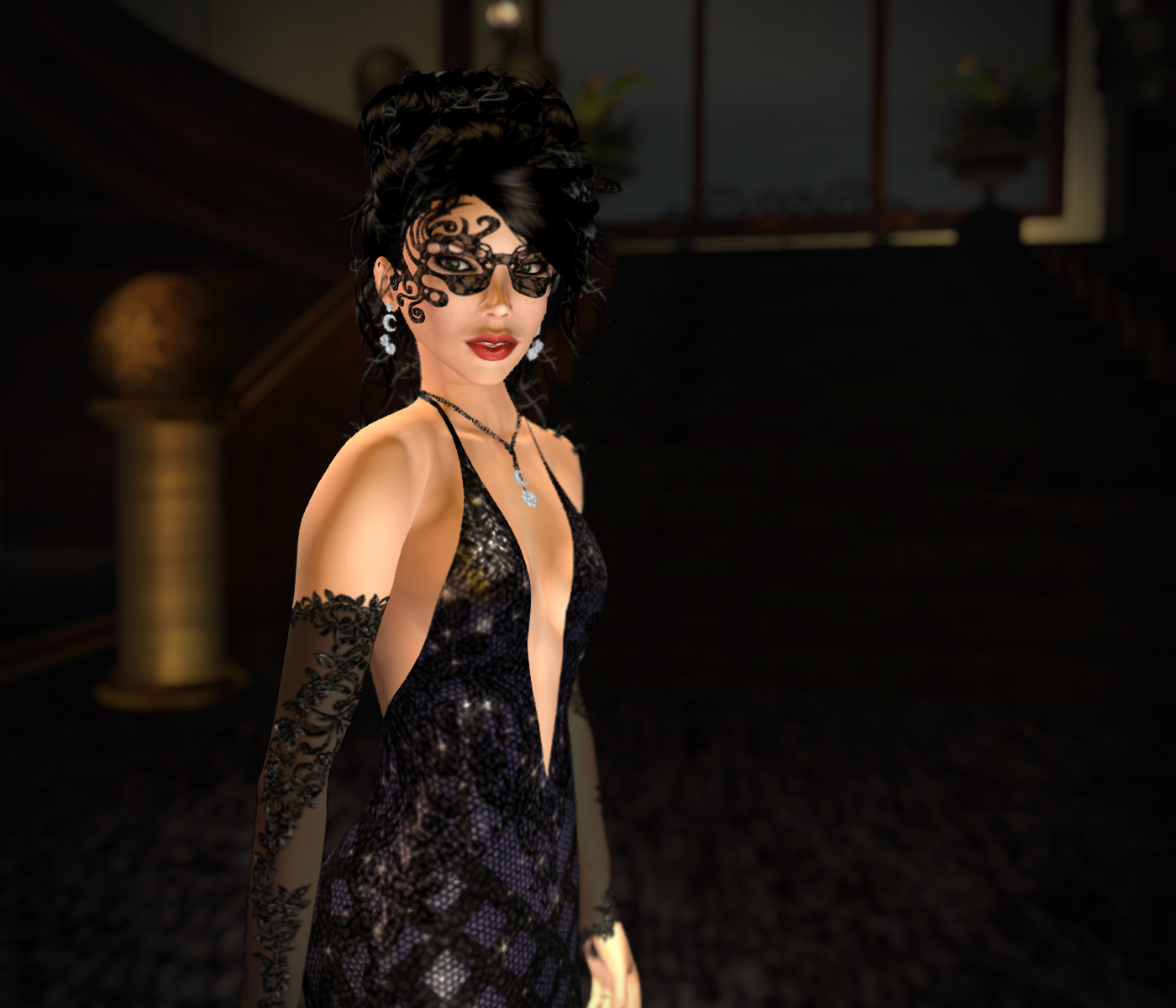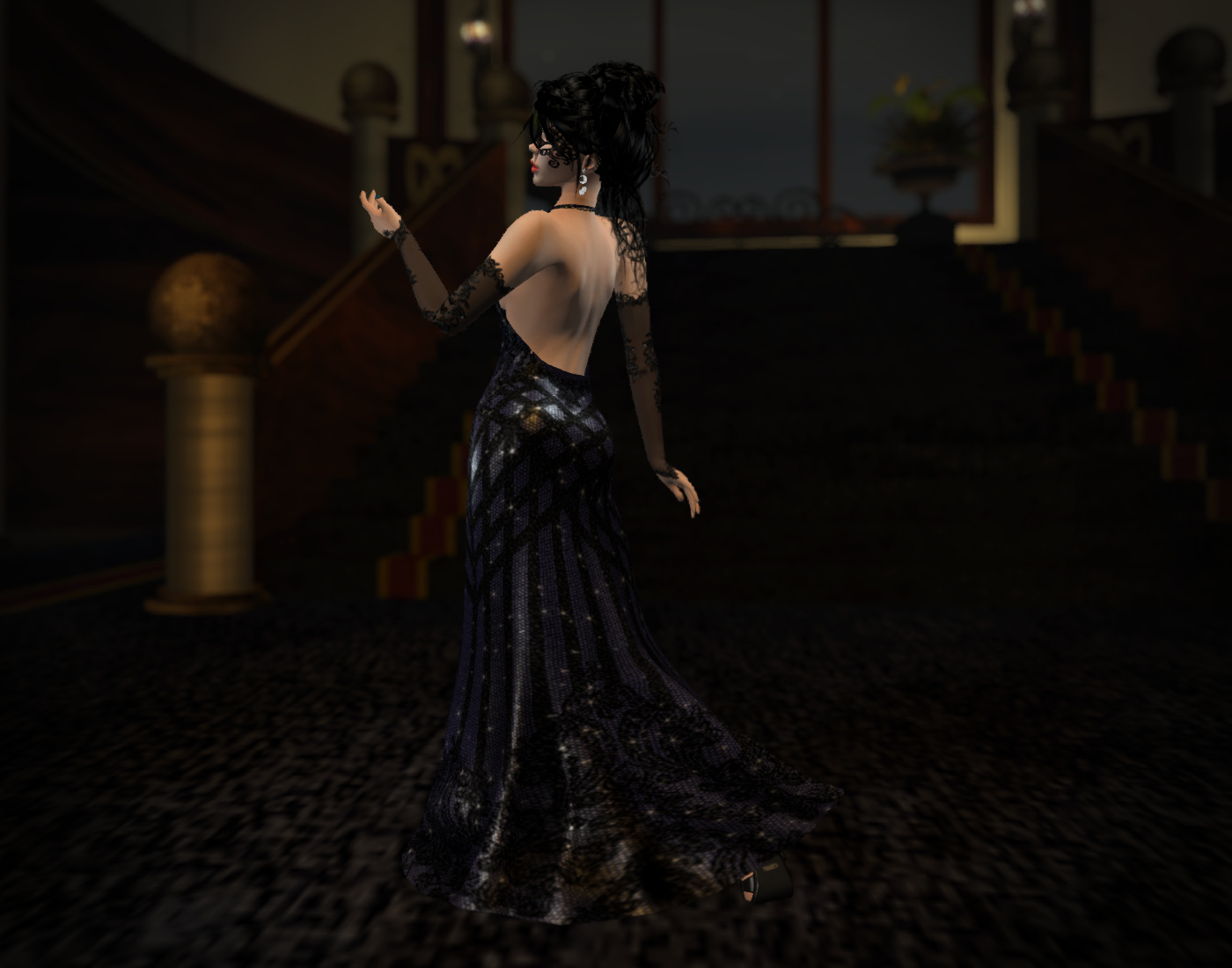 Stop by Midsummer Enchantment, visit Oubliette, and revel in the darke.
Mahalo!  A hui hou!