Something old for the new… something new for the old.  I haven't posted a lot over the last two weeks, travel for the holidays, getting ready for the new term and some business-related travel.  It's a crazy time… but it's also an important one.   The opening of the year is always a bit of a good time for some reflection.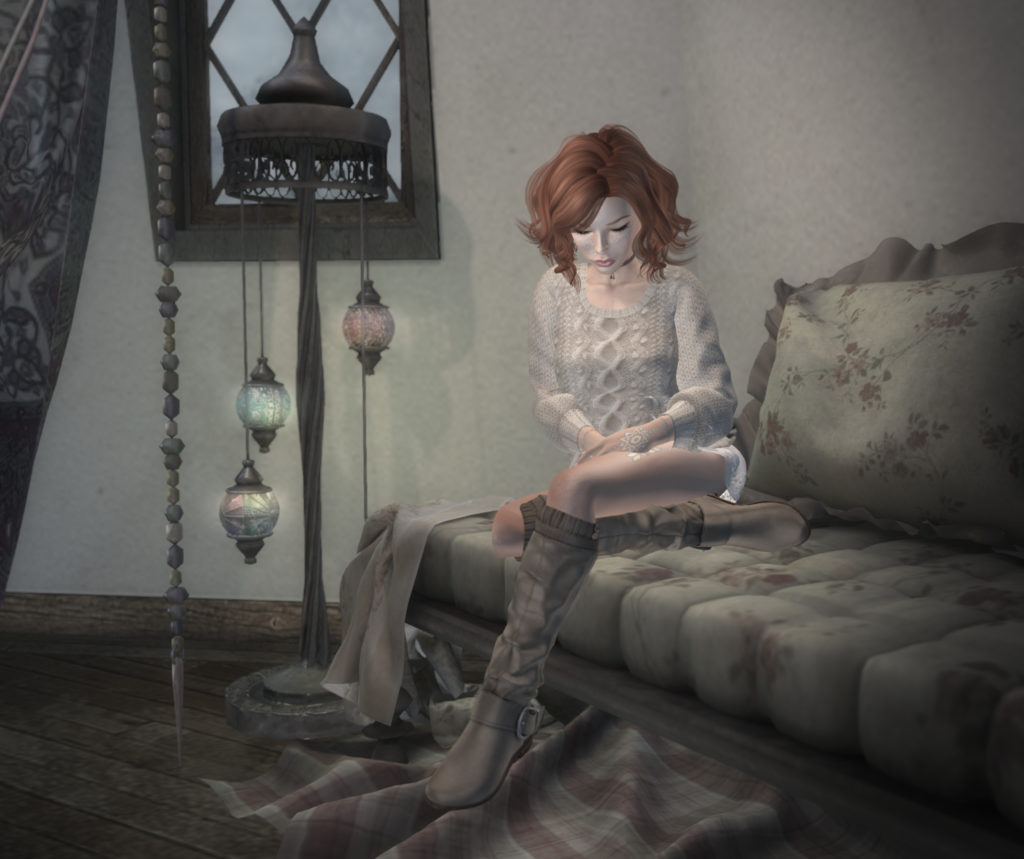 Elona from Petite Mort is not a new release, but it is new to me, thanks to a wonderful Christmas gift from my lovely Blue, complemented by some beautiful new boots from my sweet mamma Jaz!  Elona features a beautiful cable-knit sweater available in 10 lovely earthy colours and an attached white lacey skirt.  It comes fit for Maitreya Lara, Belleza Venus, Freya, and Isis, and SLink Physique and Hourglass!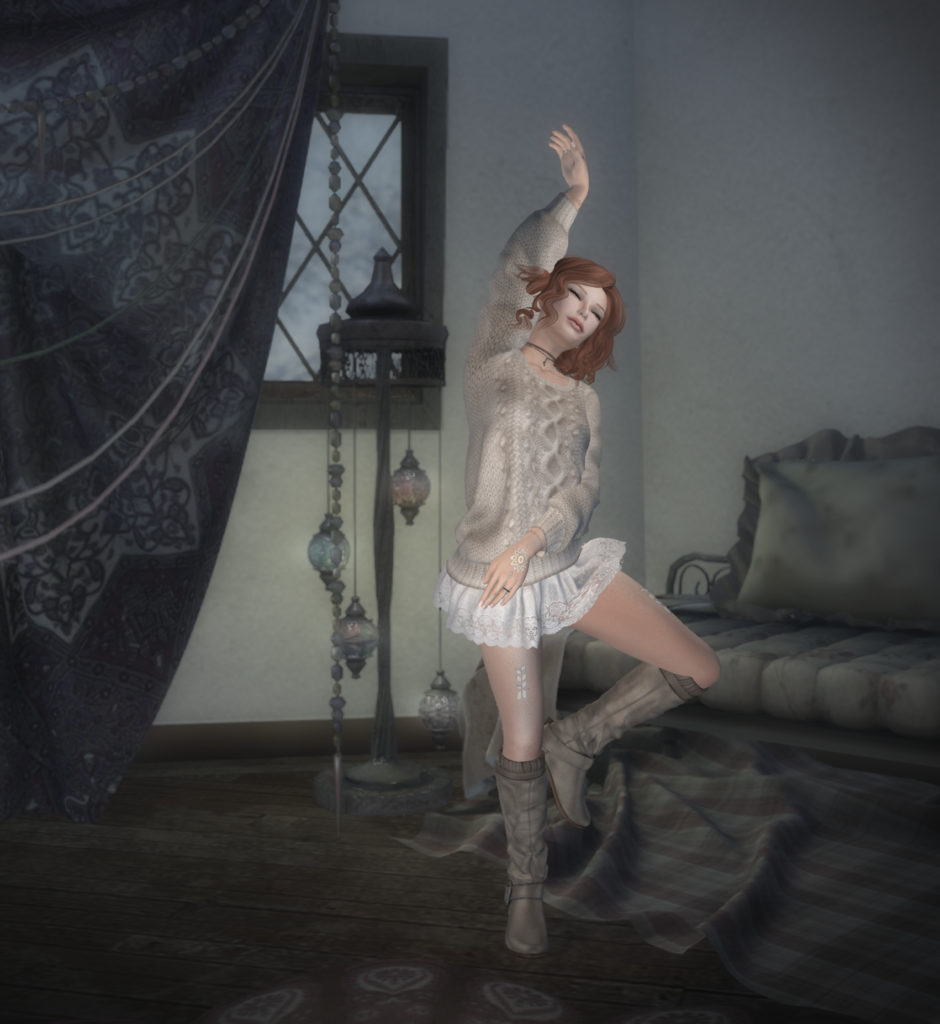 My boots are Faith from Mesh Agency, and they are fantastic.  They come in sizes for Belleza Freya, Isis, and Venus, Maitreya Lara, and SLink Physique and Hourglass, as well as a resizable unrigged version.  What's best is a beautiful colour HUD, with fifty choices of boot colour, fifteen sock colours, and four different metal detail choices!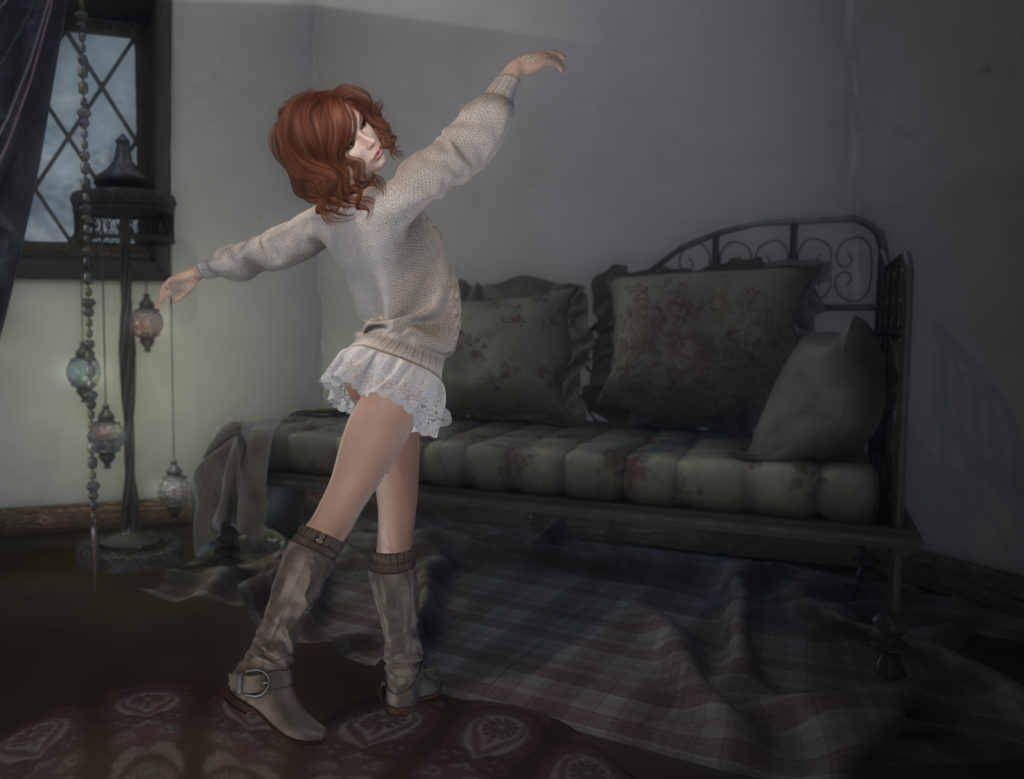 You know, reading a lot of fashion blogs, I'm well aware that there's a lot of unhappiness at a dearth of fitmesh sizes for Belleza bodies.  I'm so happy to share two wonderful products that have not forgotten Belleza!
My wonderful friends… thank you for being with me through 2017.  I wish us all a wonderful 2018… may it be a year of happy change, a year of growth, a year of peace and wonder.  As a wise man once said, "may it be a damn sight better than the last one".  Keep dancing, keep laughing, keep loving.
Mahalo!  A hui hou!