I can't resist when the outfit makes me think of music (thanks, Whit) — so maybe a pseudo silk kimono….
Melora at Oubliette has a beautiful little kimono and obi combo for the latest round of AnyBody, available until January 30.   Katsumi Kimono is a lovely racy little outfit, available in six colours (and a fatpack HUD with two additional colours!) and a seven-colour obi HUD.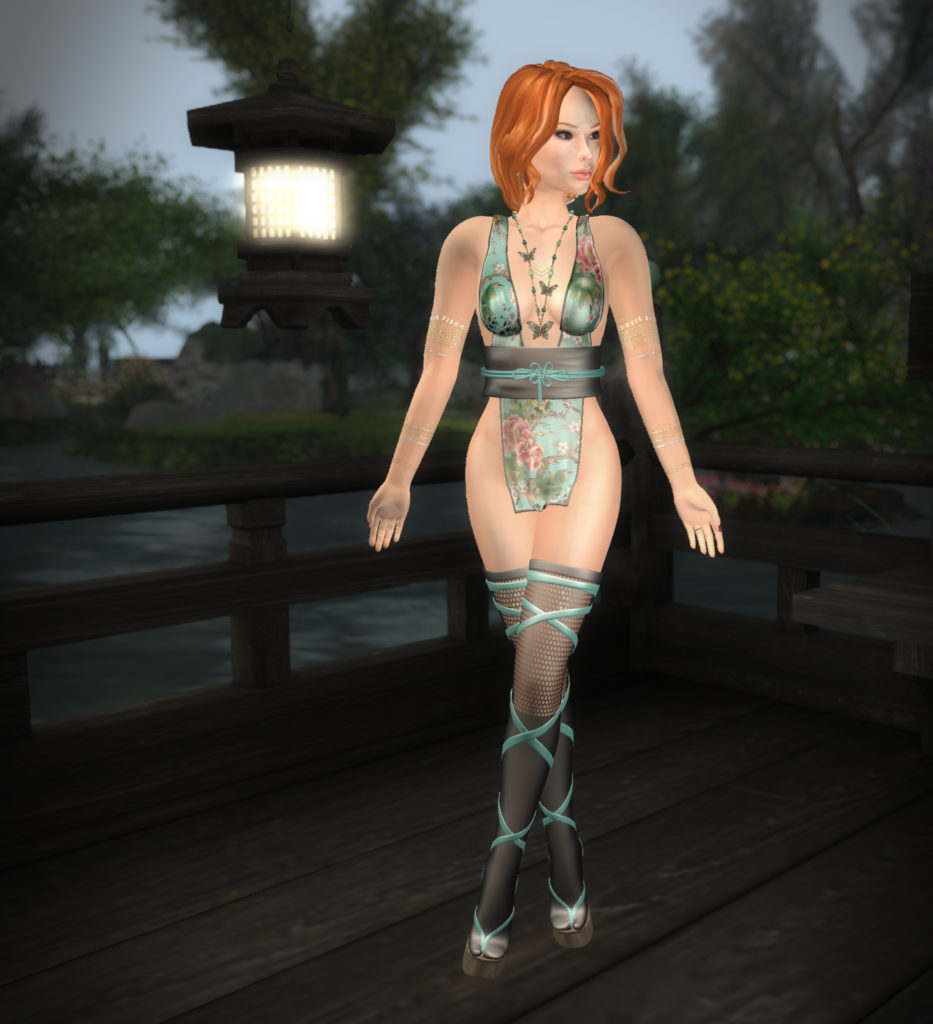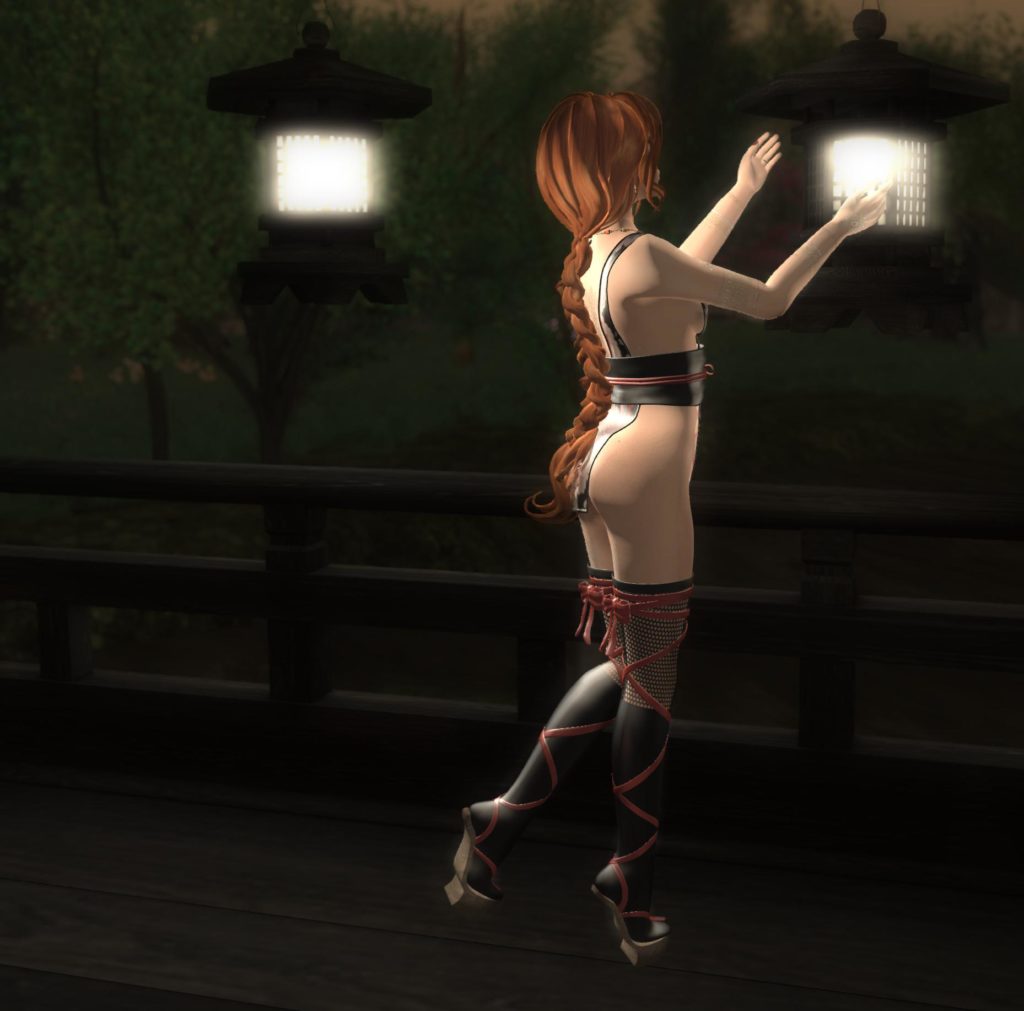 Oubliette also offers a geta/stocking combo at Anybody with a many-colour HUD that allows you to texture the stockings, ribbons, and geta separately!
Please stop and take a look at AnyBody today.
Yes, I know, I couldn't resist!  🙂
Mahalo!  A hui hou!