It's a long way from Hallowe'en, but I found myself mysteriously drawn to the figure in black… what strange secrets did she know?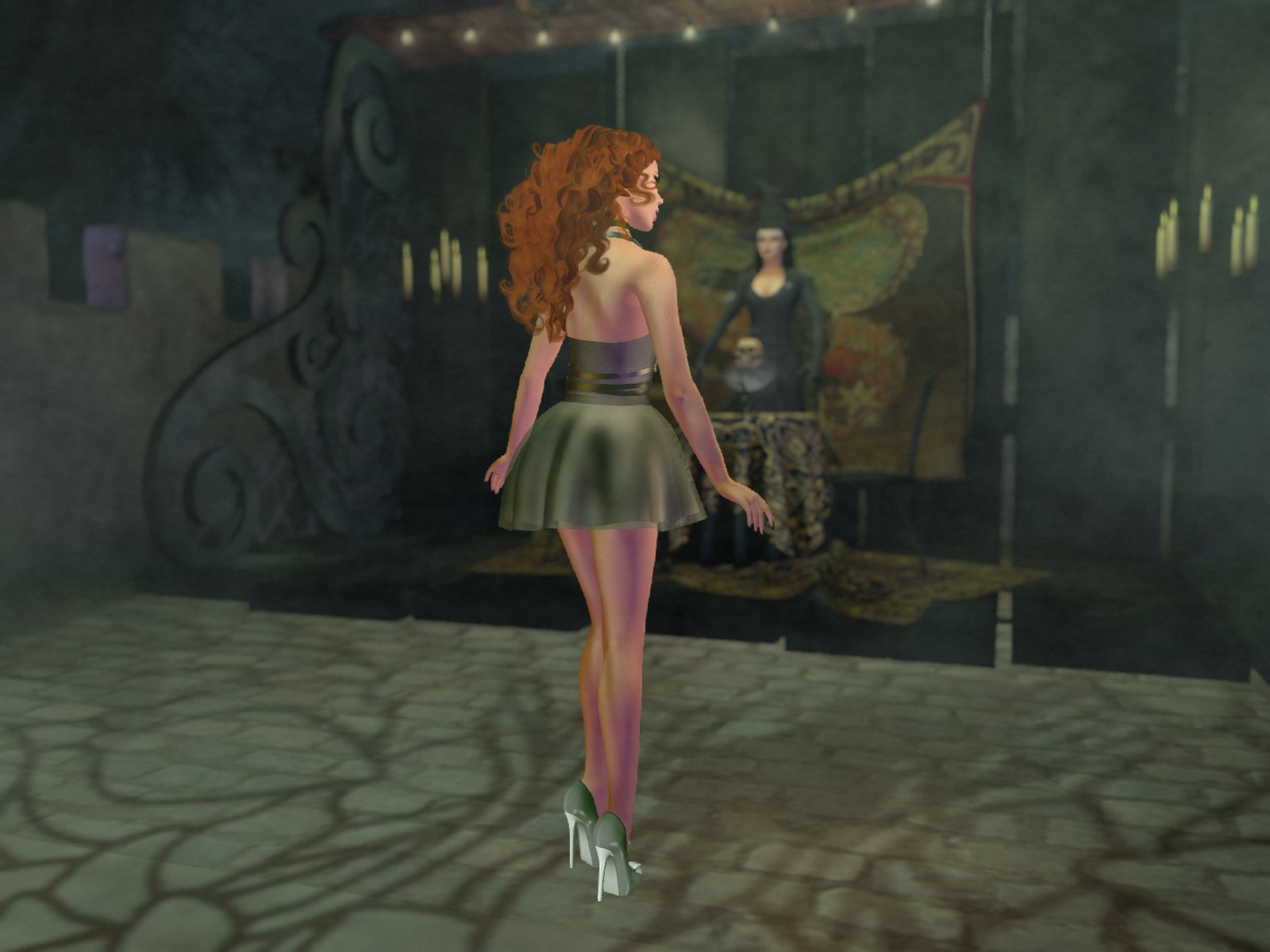 Infinity has a lovely texture-change HUD, with a variety of dark green and black patterns to choose from.  The straps are independently adjustable, too!  It comes in all your favourite sizes — the standard five rigged mesh, plus fitmesh for Maitreya, both SLink bodies, all three Belleza, and TMP.   And the heels!  Fit for Belleza, Maitreya and SLink high feet, and also with a texture-change HUD!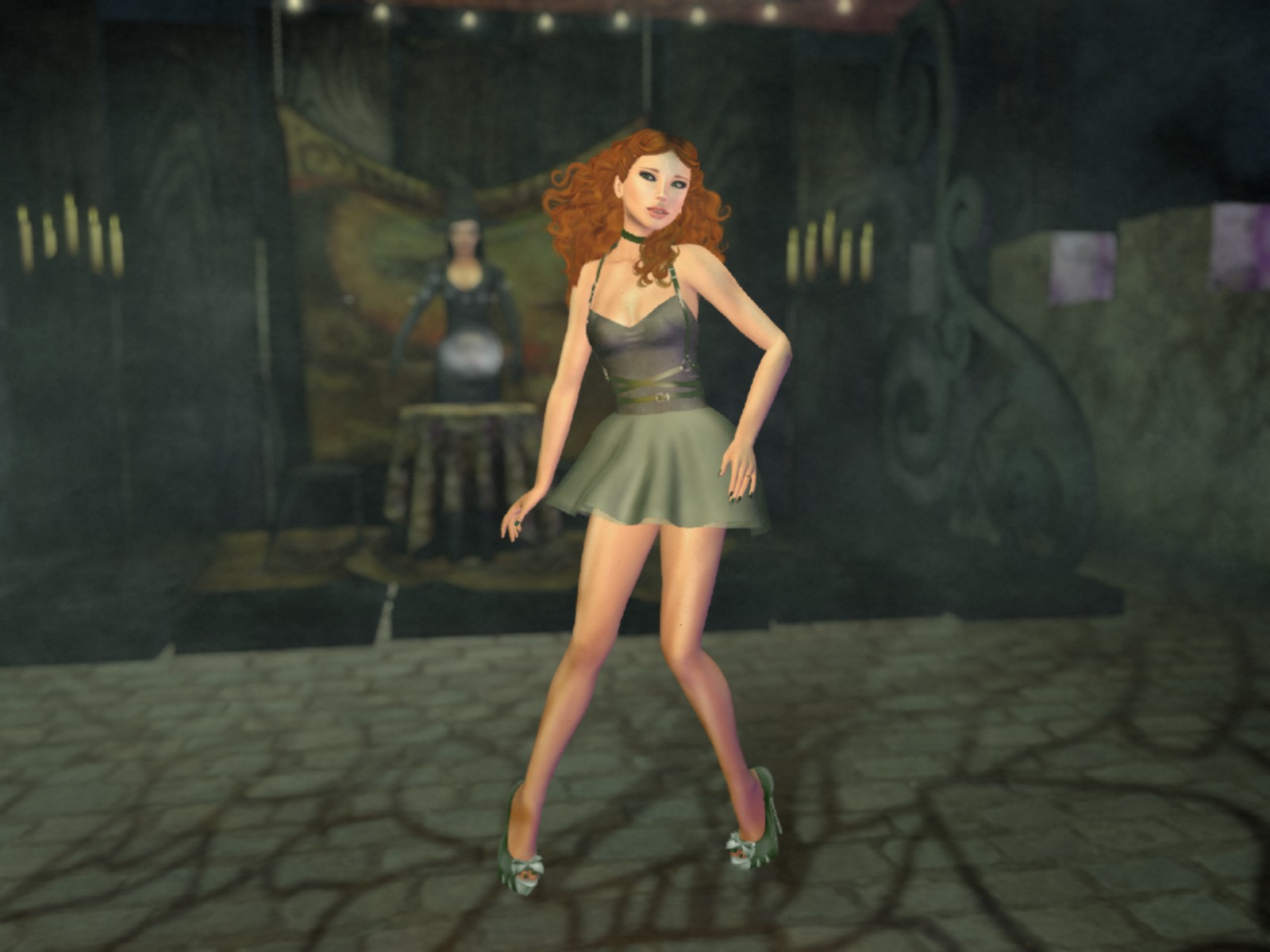 I get the feeling that I'm being watched!  Eeeek!
Mahalo!  A hui hou!