I found this little lace and leather dress on the Womenstuff hunt yesterday!
There are fitmesh sizes for classic, Lara, Physique, Hourglass, Freya, Isis, Venus, TMP, Ocacin, eBody, Curvy, and Fine.  Also included is a six color HUD to allow you to change the color of the leather panel.  A very nice little dress!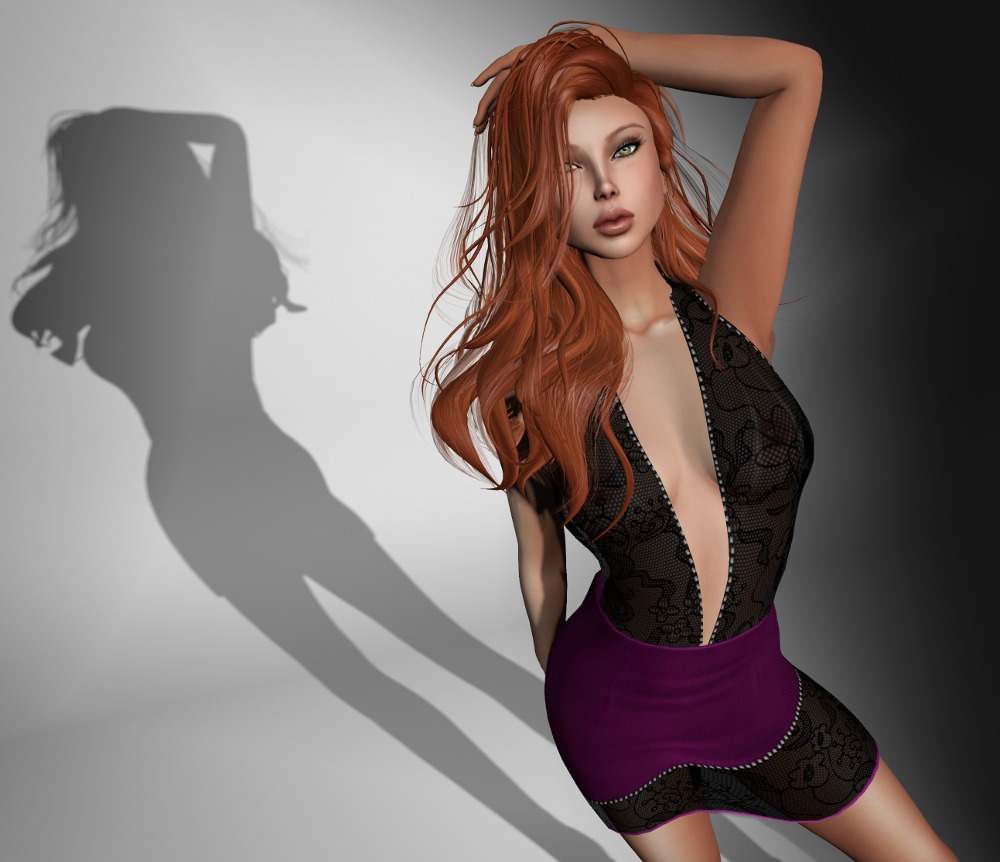 The Lara version works really well with alpha cuts falling in just the right places.  I can even wear a fitmesh thong under this with no breakthrough issues.  Fantastic!