This is a FREE gift from Pearl Fashion.  No group required!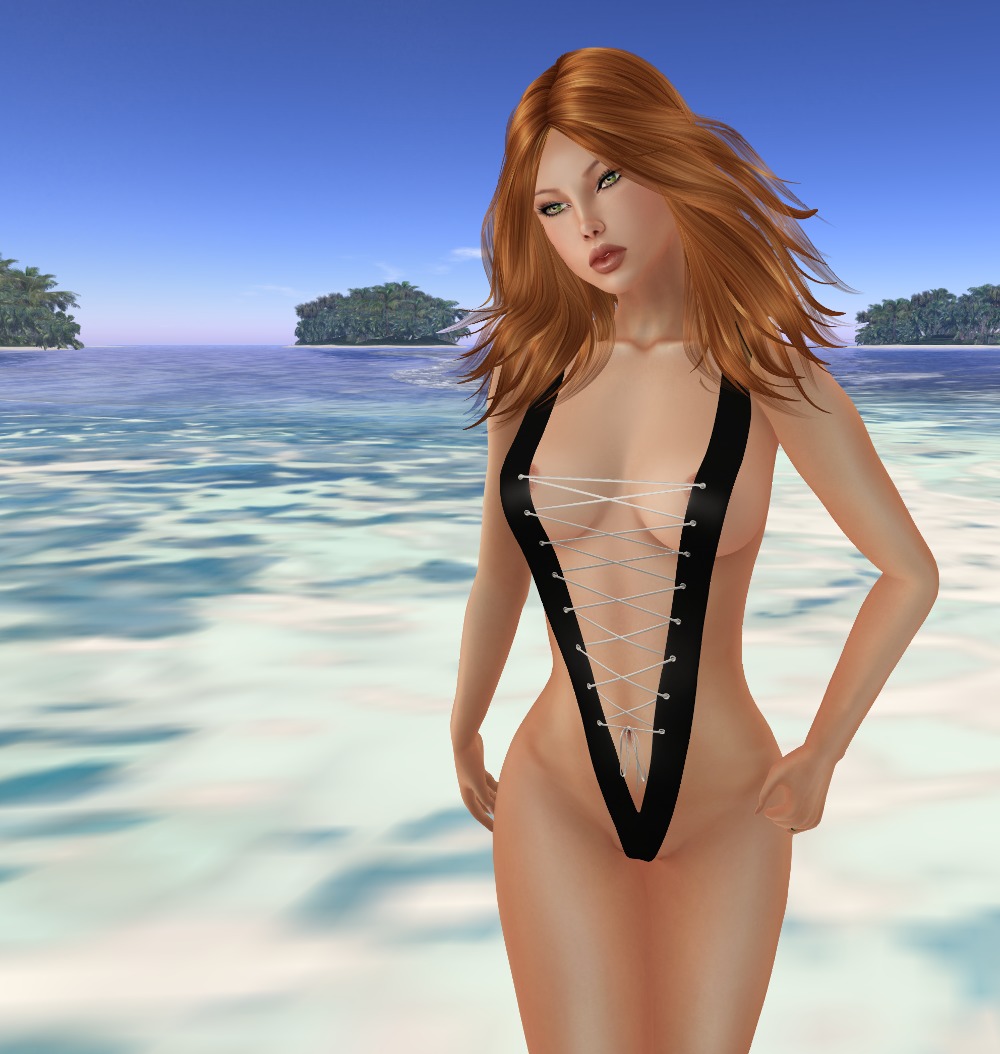 The swimsuit comes in fitmesh sizes for Lara, Freya, Isis, Venus, Physique, and Hourglass.  There are no classic sizes.  Also included is a four color HUD that allows you to color the swimsuit and laces separately.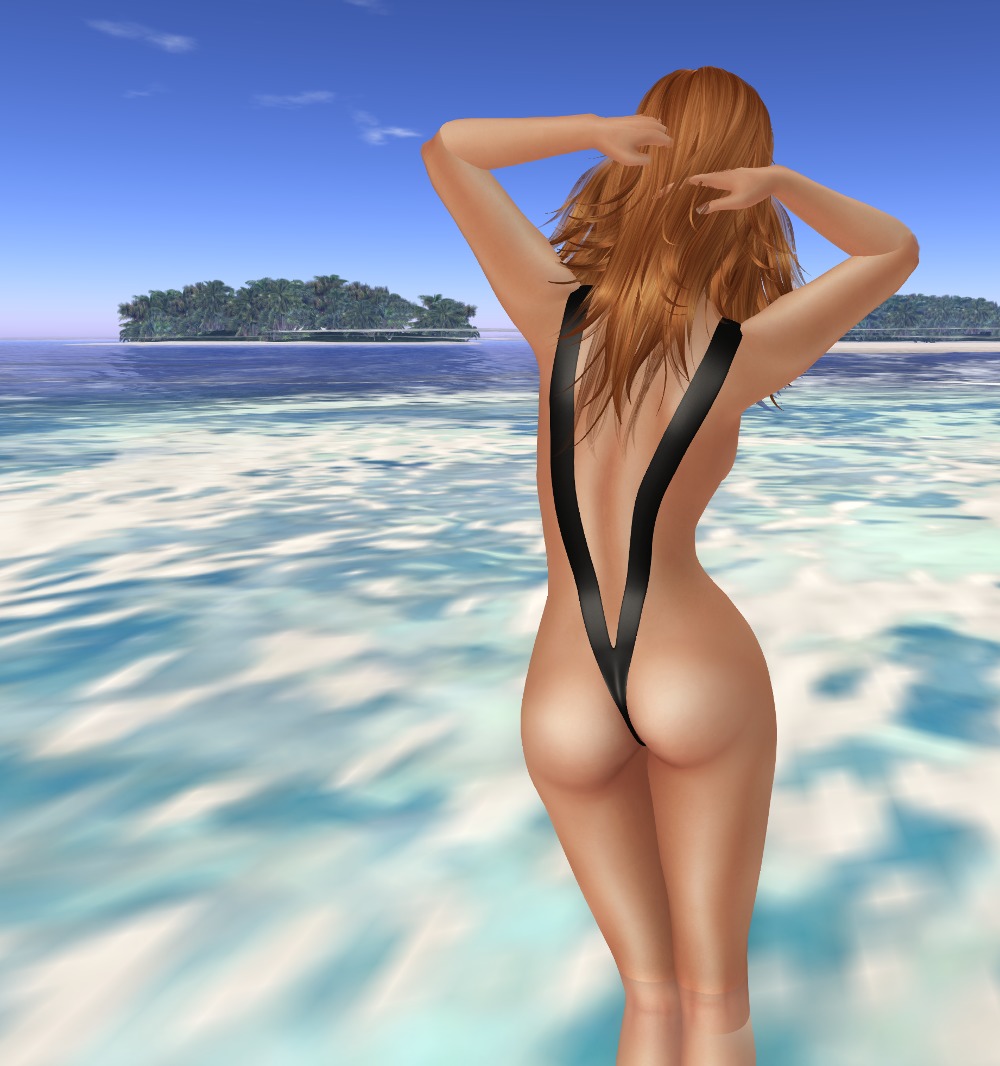 The only problem now is I'll have some funny tan lines!