This is the last day of the Shop & Hop event!  If you haven't been there, you should run over as quickly as possible.  There are a number of FREE gifts from some of the best designers in SL just waiting for you, five of which I'm showing you today!
First up are these fab thigh boots.  They come in fits for Lara, Hourglass, and Physique, and include a four color HUD with two shades in neutral, and a green and a red.  The buckles at the back are well done, and you can see them at the end of the post.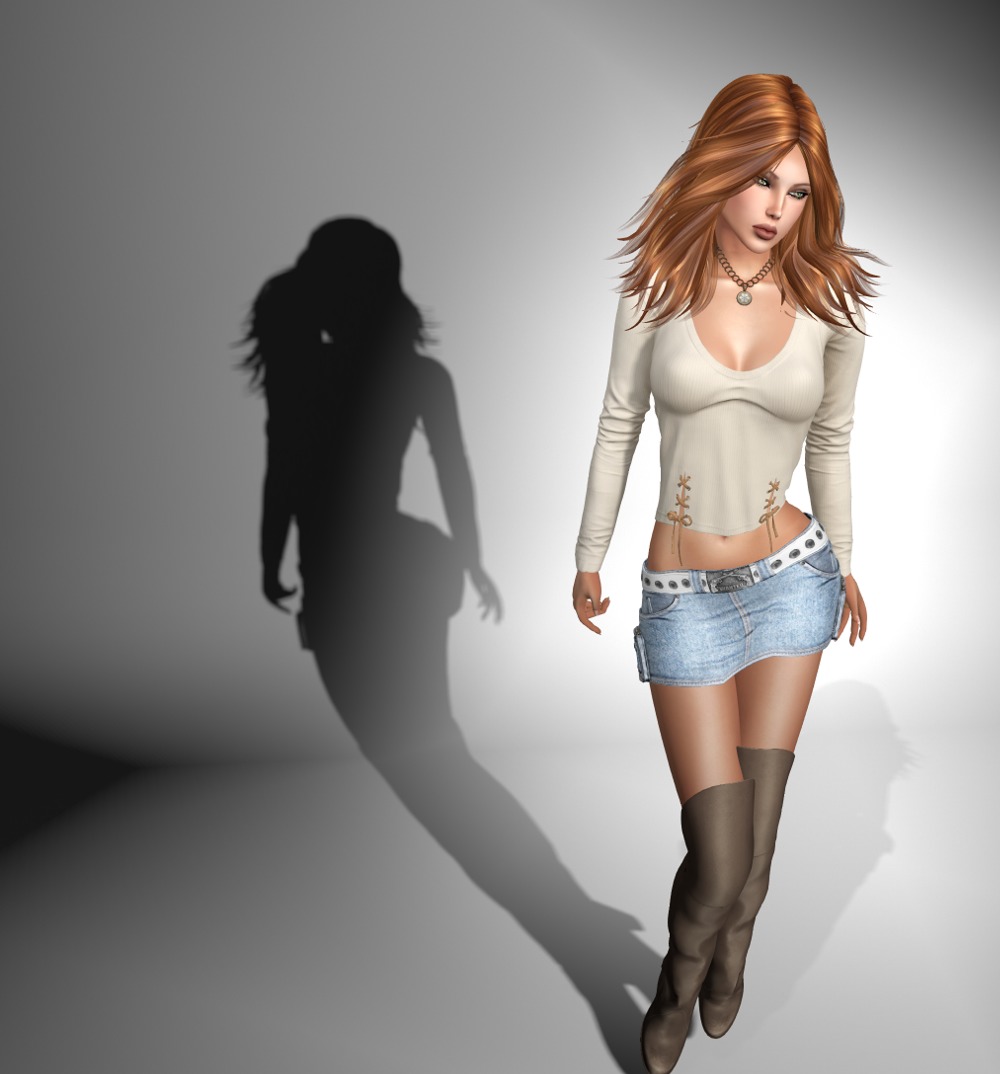 Next up, the tied top comes with fitmesh sizes for Lara, Freya, Isis, Venus, Physique, and Hourglass.  It also has a HUD to allow color change of the fabric, laces, and metal grommets, with get this!  35 colors for the fabric, 35 colors for the laces, and 7 metals for the grommets!  What an awesome gift!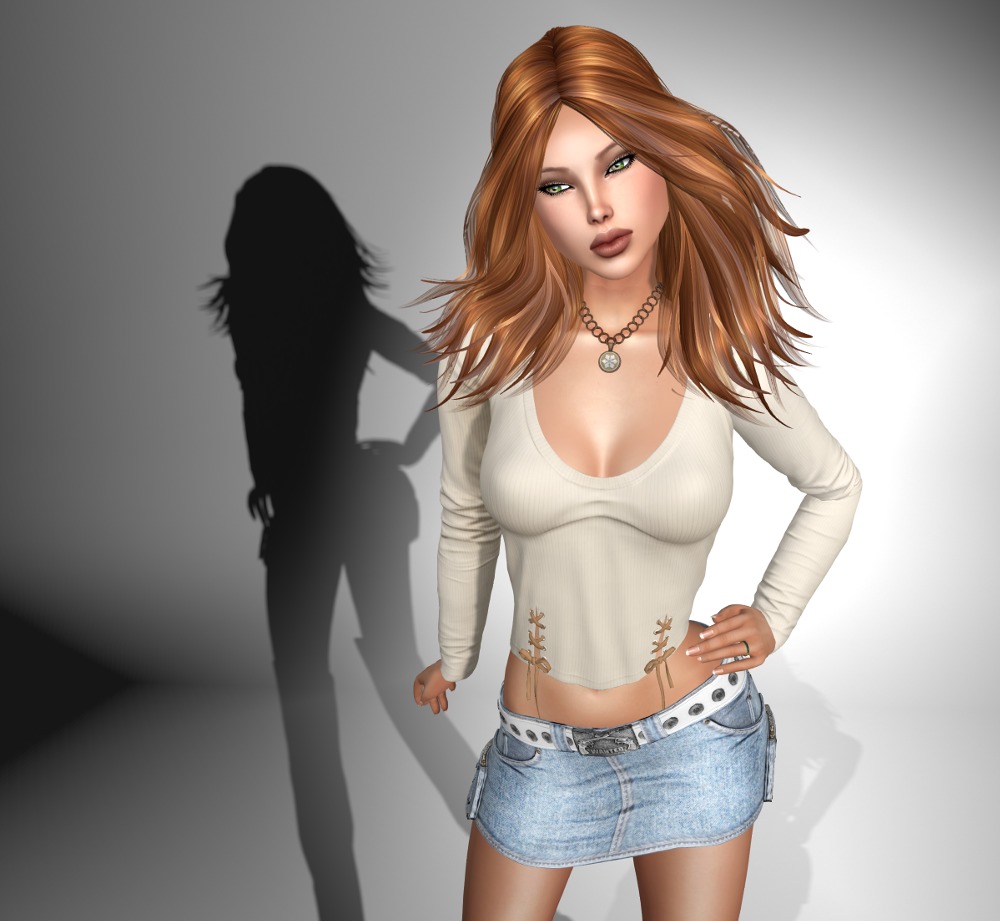 As a redhead, I tend to use neutral makeup options, and since I got my new mesh head, I've been looking around for a neutral lippy similar to what I wore with my system head.  The ones that came with the mesh head are not quiet dark enough for my liking.  So I was happy to find a lippy in neutrals as a gift at the event.  It's a tiny bit too dark, but it's far better then the ones I've been wearing recently.  Included in the pack are three shades in the matte shown here, and a gloss version of each too.  Also included is the matching eyeshadow.  It comes with appliers for Catwa, LeLutka, and Omega, and also on system tattoo layers.
And what can I say about this hairstyle?  It's a fabulously generous gift, with four different rigged mesh options: the normal hair, a "breeze" version where there is some movement in your hair, a materials enabled version that reflects the light, and one with both the breeze and materials enabled (shown).  It has two HUDs one offering solid colors and the other ombrés, with 56 colors each ranging from dark as night brunette to silvery white, and all the colors in beween!  That's 112 colors girls!  WOW!  Now, having said that, it comes with a hair band with two snowflakes on it, but fortunately, the hairstyle is modify.  So with some minimal building skills you can hide the hair band and snowflakes by texturing them 100% transparent, letting you wear the hair all year round instead of just for the holidays.  Don't forget to take a backup if you're going to try this, just in case you mess it up.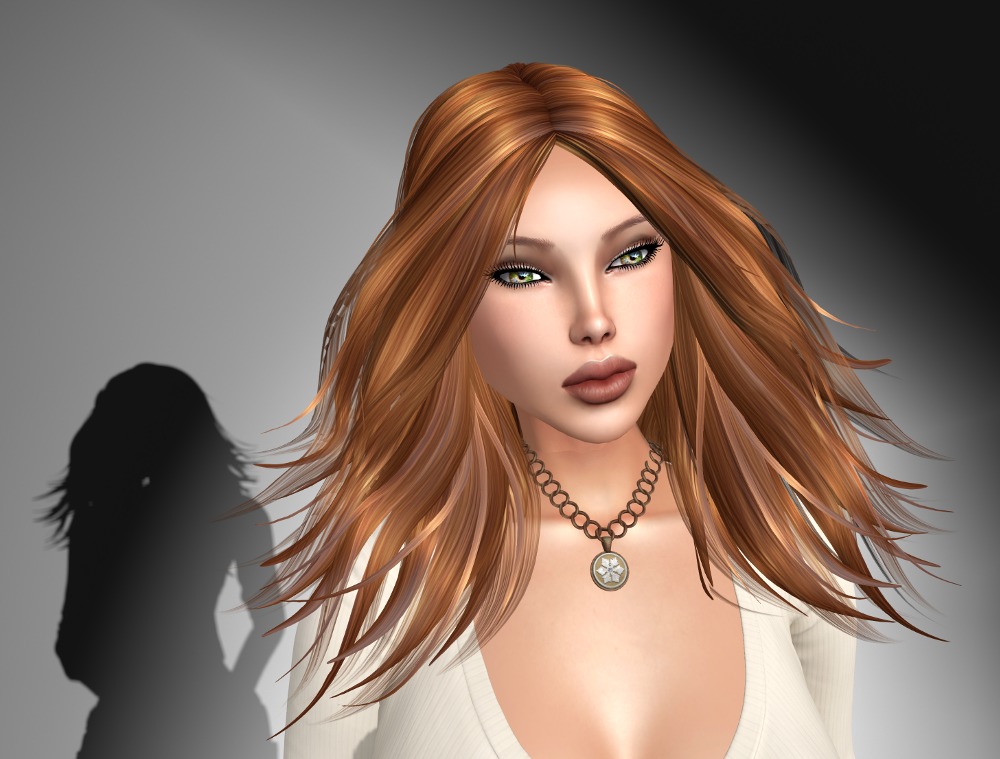 Lastly, the necklace I'm wearing is also one of four gifts on offer from this designer.  It has fits for Lara, Slink, and classic avatars, which is really nice.  It also has a HUD that allows you to select one of four designs for the middle of the coin, and one of six metal textures.
And finally, here's an over the shoulder shot so you can see the boot buckles.
Whew!  I'm pooped after writing all that!  See you tomorrow xoxo