It's time for  The Trunk Show, and Bee and Solace at Silvan Moon Designs bring you Winter Splendour!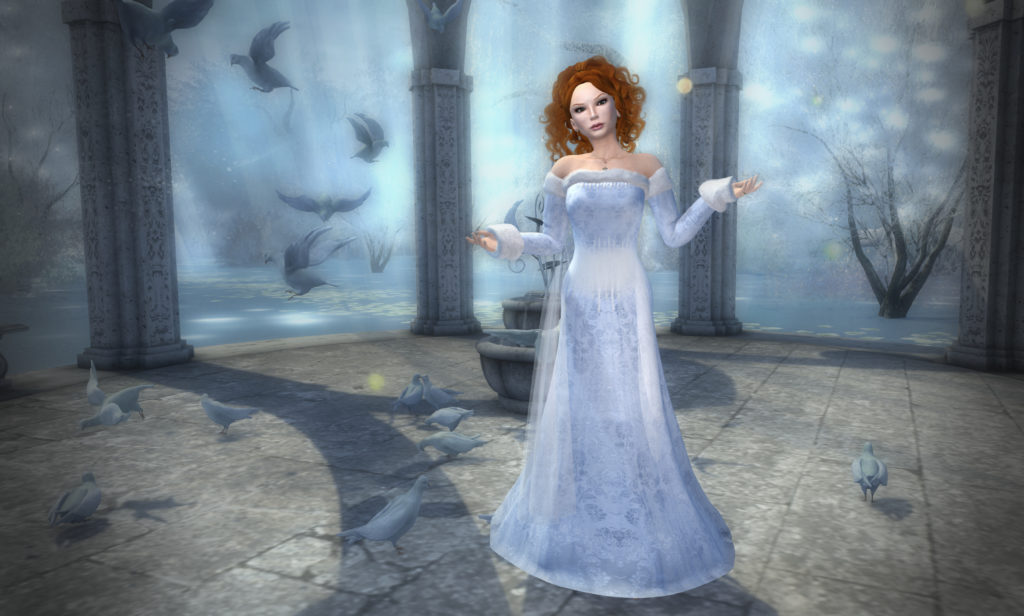 Winter Splendour comes in your choice of eight fabulous colours, some subtle (such as Ice, shown) and some bright and strong.  These are beautiful, and well suited for the Winter Dance!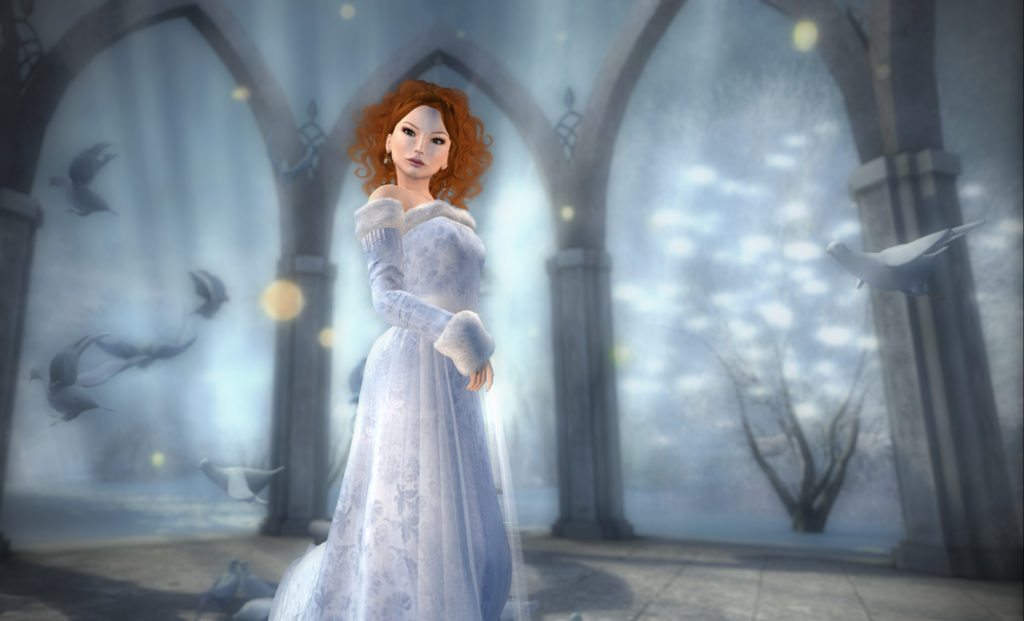 I have a favourite set of earrings and necklace from EarthStones, the beautiful Twinkling Lights set, but it wouldn't do for this.  Fortunately, another trip to EarthStones found the beautiful classy Snow Flurry set.  They've a beautiful little hud for silver and gold metal textures.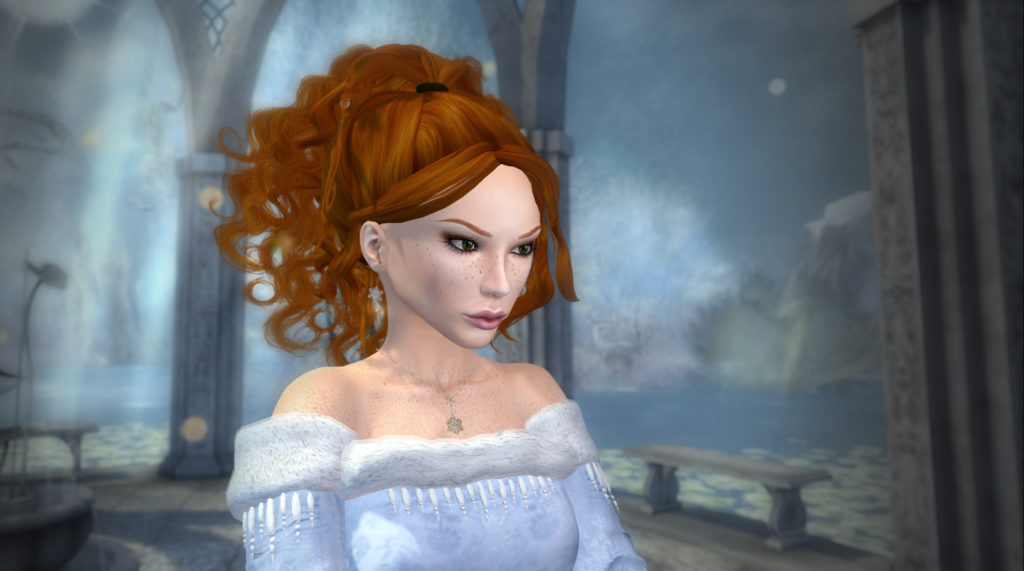 Once again, Bee and Solace at Silvan Moon Designs create a beautiful gown perfect for the season!   The Trunk Show is open now, so  stop by and pick up the demo today, and find your own winter spirit!