OK, since I'm in the Southern Hemisphere, and it's summer, a Christmas themed swimsuit is fantastically appropriate!
This is the Day 13 Advent Calendar gift from Prism.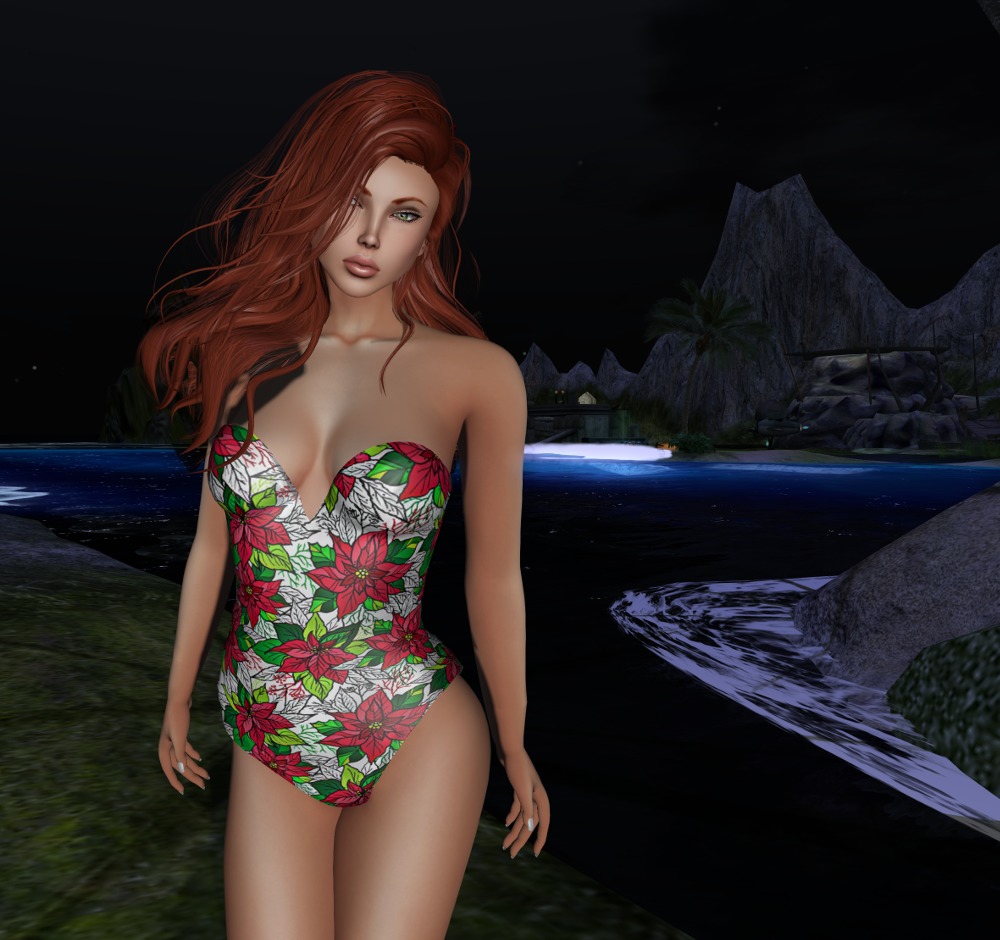 I'm so happy to see one piece swim suits making a comeback. I've always liked them more that bikinis 🙂
This one comes in sizes for classic smalls, classic larges, and specific fits for Lara, Physique, Hourglass, and Ebody.