OK, why do I keep finding lingerie to blog?  It seems that I'll have to run out and do a hunt or something for some winter wear!  This set of lace is from Day 12 of Entice's Advent Calendar.  Not very seasonal, but I don't mind 🙂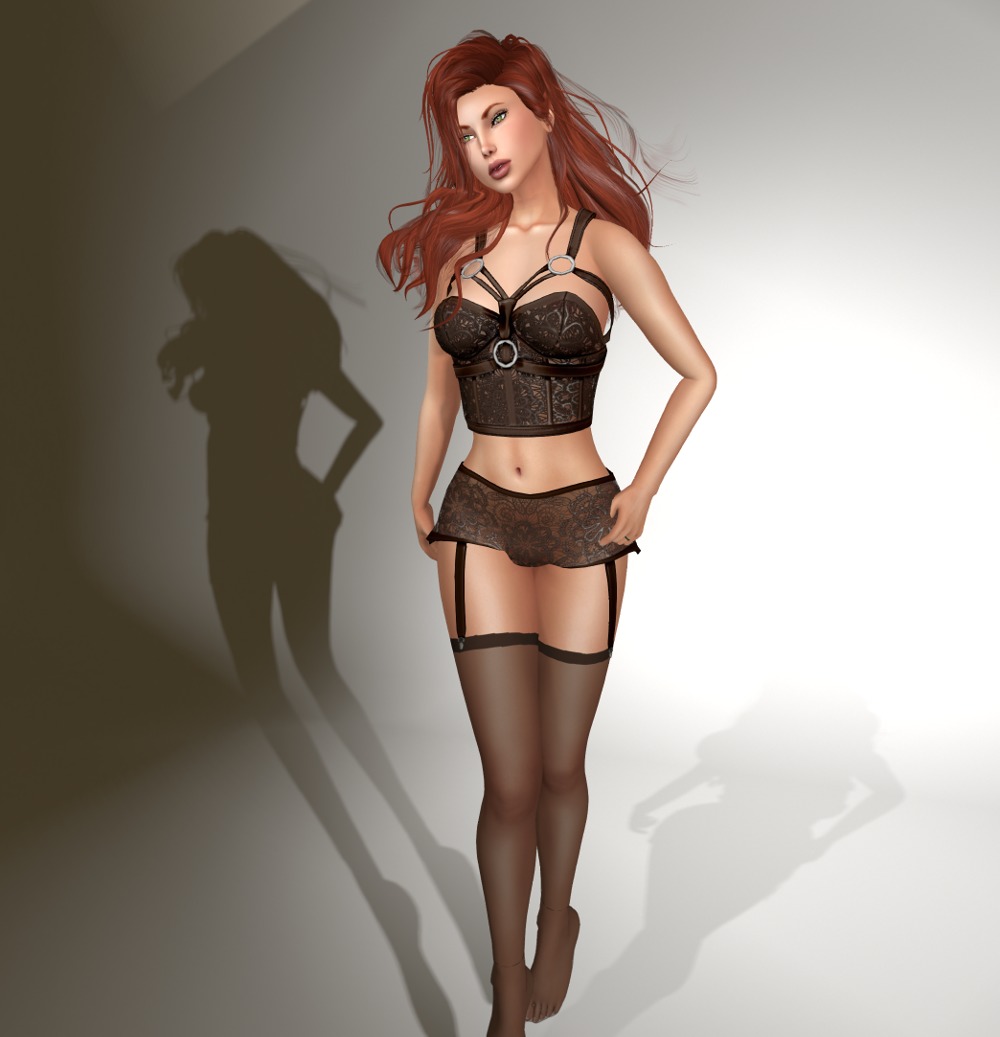 The set consists of fitmesh bodice, panties with garters, and a skirt that are all separates.  It comes in sizes for Lara, Freya, Isis, Venus, Hourglass, and Physique.  The stocking are applier for Maitreya and Omega.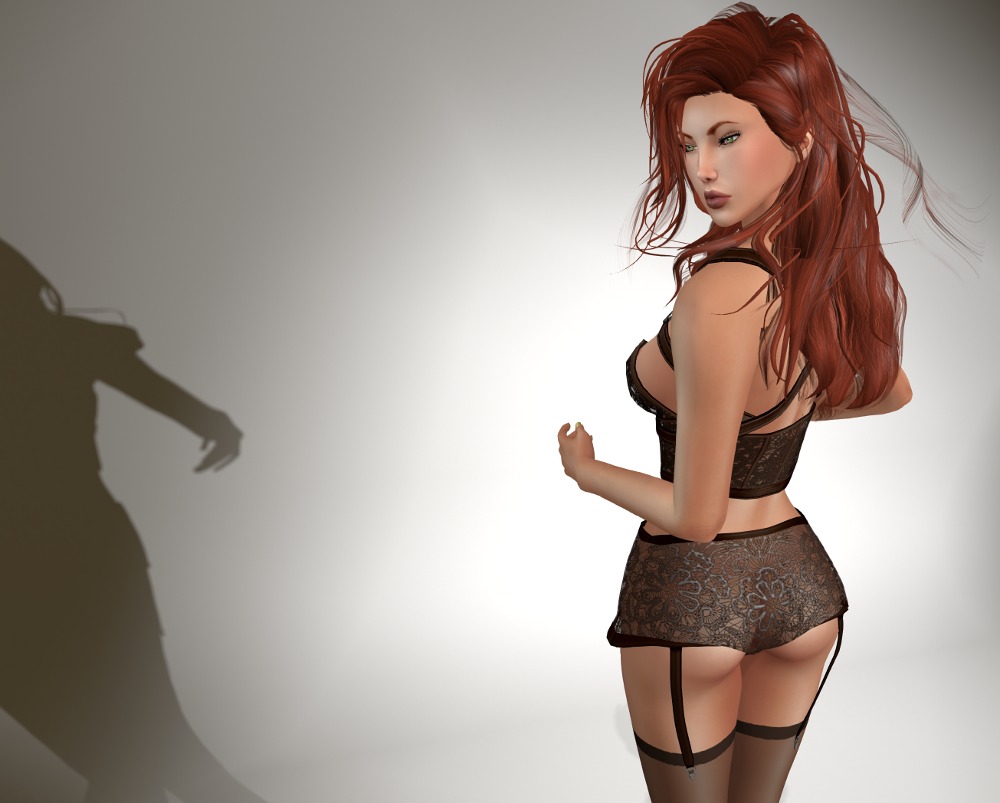 And here's the skirt mentioned above.