It's nearly winter and I'm showing you a swimsuit 🙂  It's available at The Avenue event on now!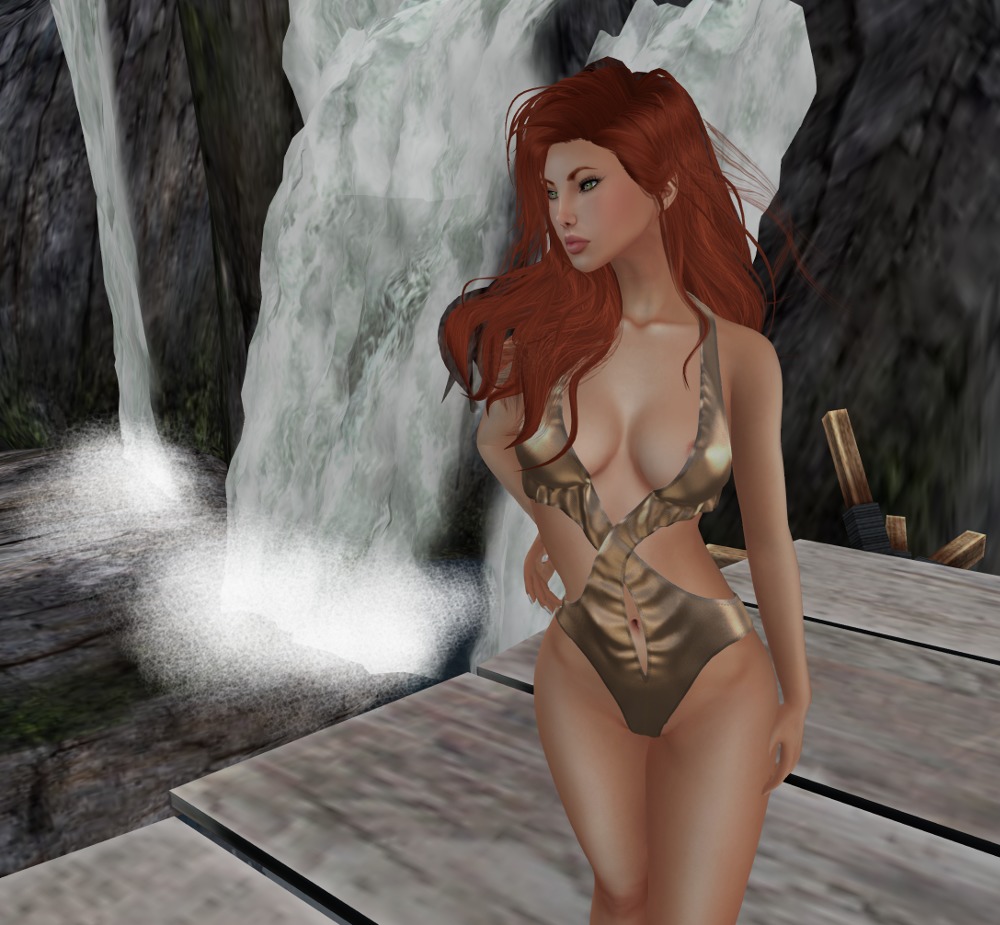 This is a truly awesomely textured suit with brilliant use of materials.  The gold glitters beautifully as you move.  It's only in one size with I suspect is for Lara, although it might be one size fits all fitmesh.  Whatever it is, it fits my shape perfectly.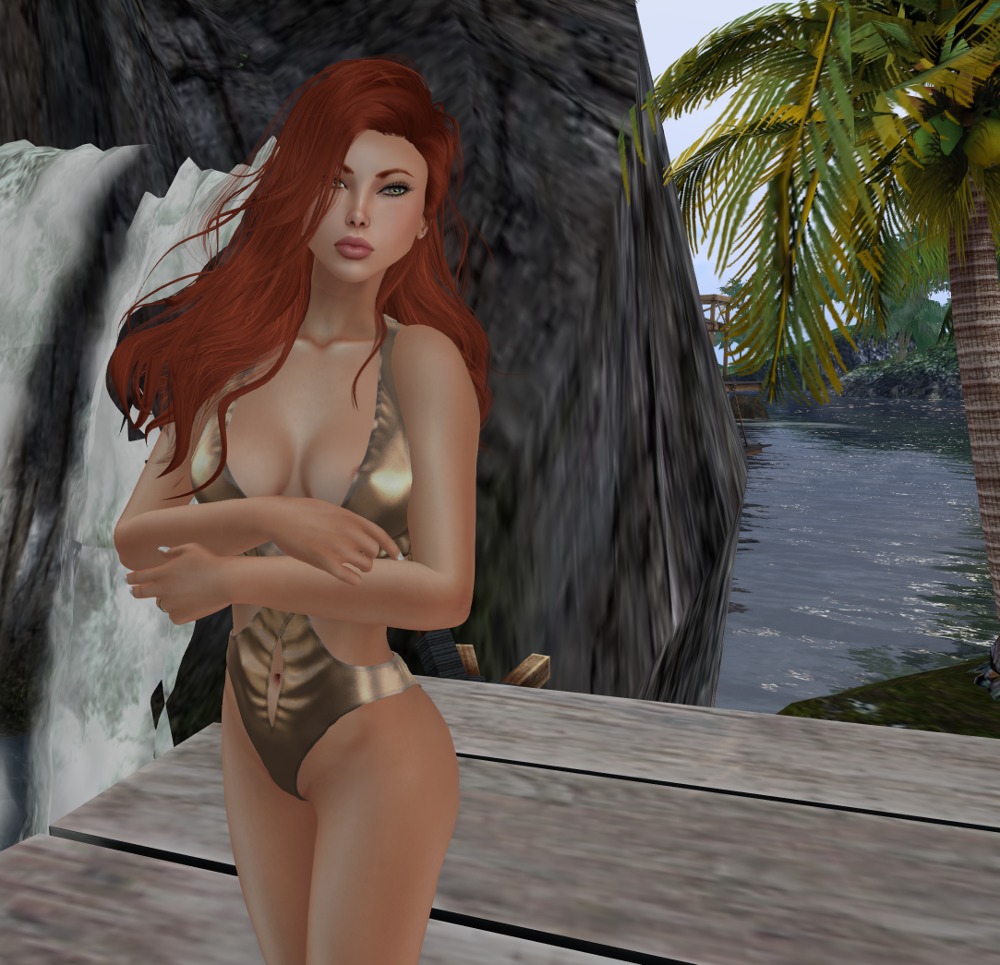 The folds in the fabric are nice too, although I would have preferred a smoother fit, but all the surfaces add to the glitter.  Lovely work!