Can you tell I've been sorting inventory again?  It never stops, just like housework lol.
I came across this really nice top and pants set that I'd forgotten about.  I wore it out to a club and was surprised with how many compliments I received about it, so I thought I'd post it for you.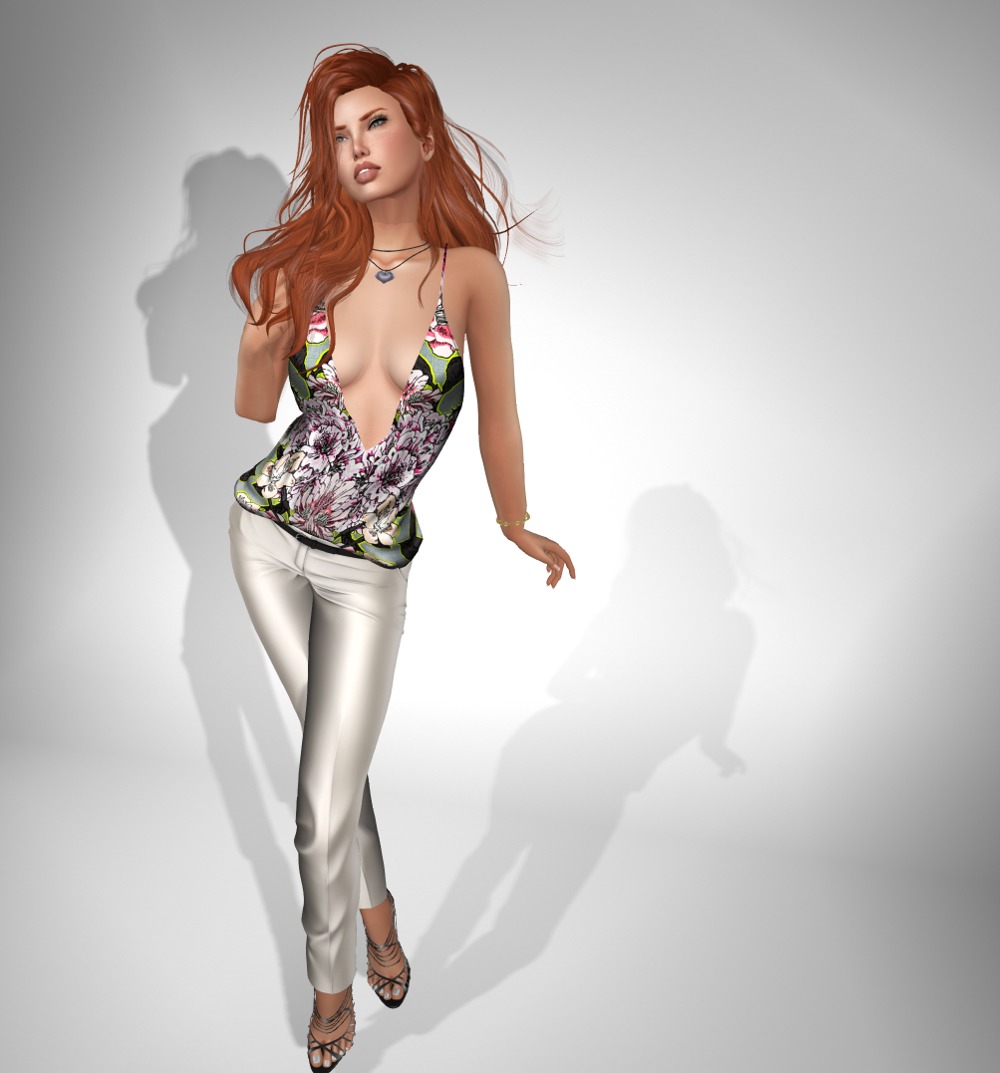 The top and pants are separate.  There are only classic mesh sizes, but at least for me, the small really works well on Lara with hardly any alpha needed for the top.  The outfit comes with a texture HUD allowing you to change the top, belt, and pants.  There are four textures for the top, each with four colors for 16 combos, and both the belt and pants let you choose from 48 colors!  Wow, how versatile is that?!?