The latest round of Enchantment is open, and the theme is Snow White!  Our favourite fantasy purveyors, Silvan Moon Designs, has a sponsor booth with a new original mesh dress, the Evil Queen Grimhilde!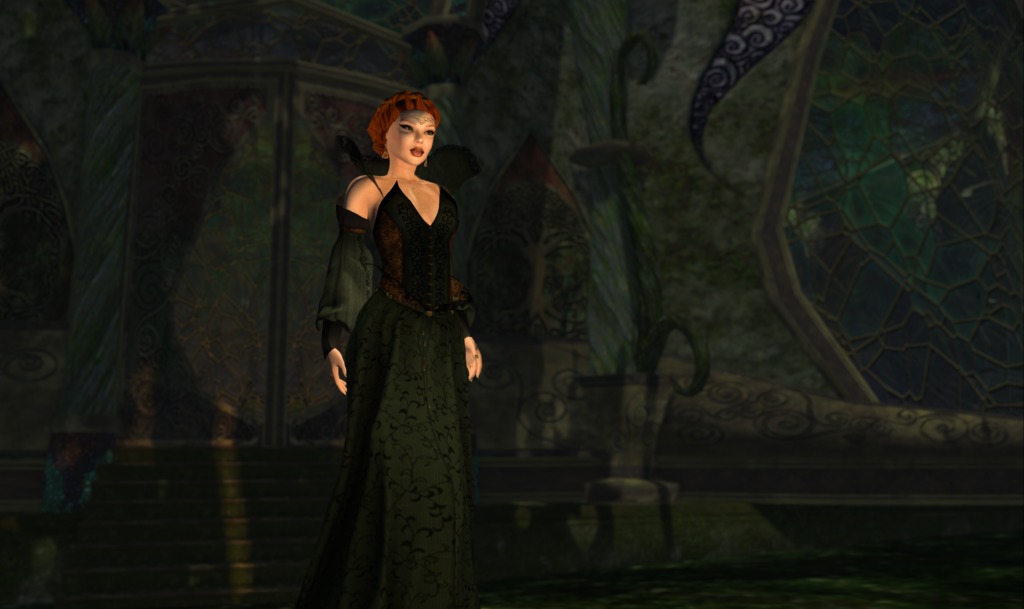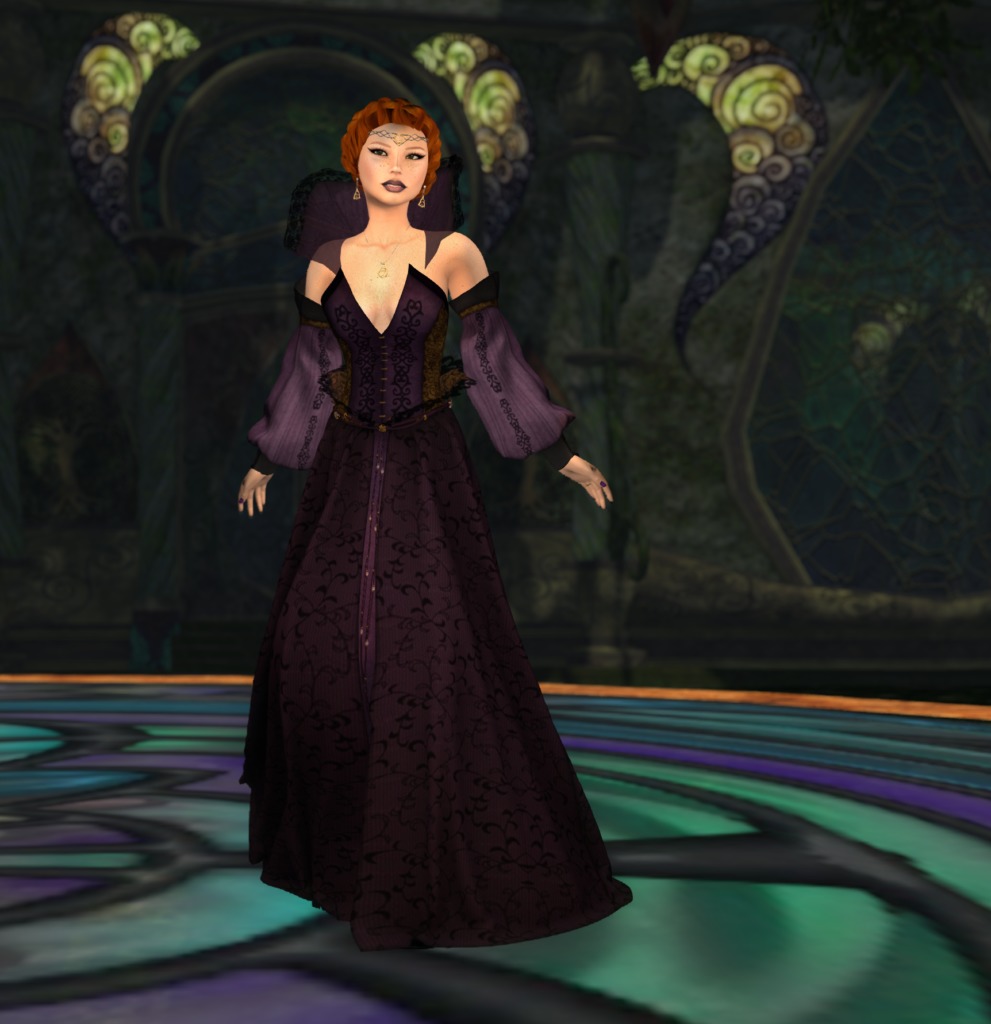 Grimhilde comes in six beautiful dark colours in fitmesh for SLink and Maitreya bodies.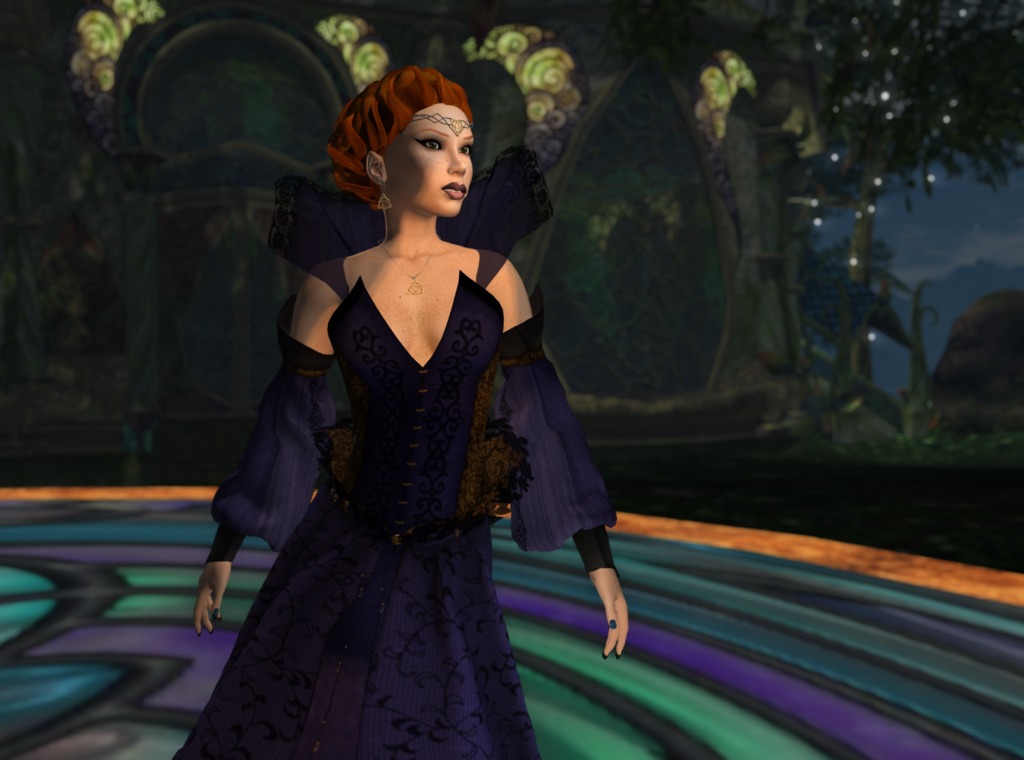 There are five different components to this gown — the gown itself, an overskirt, sleeves, belt, and collar.  All are fitmesh save the collar, which is mod and resizeable.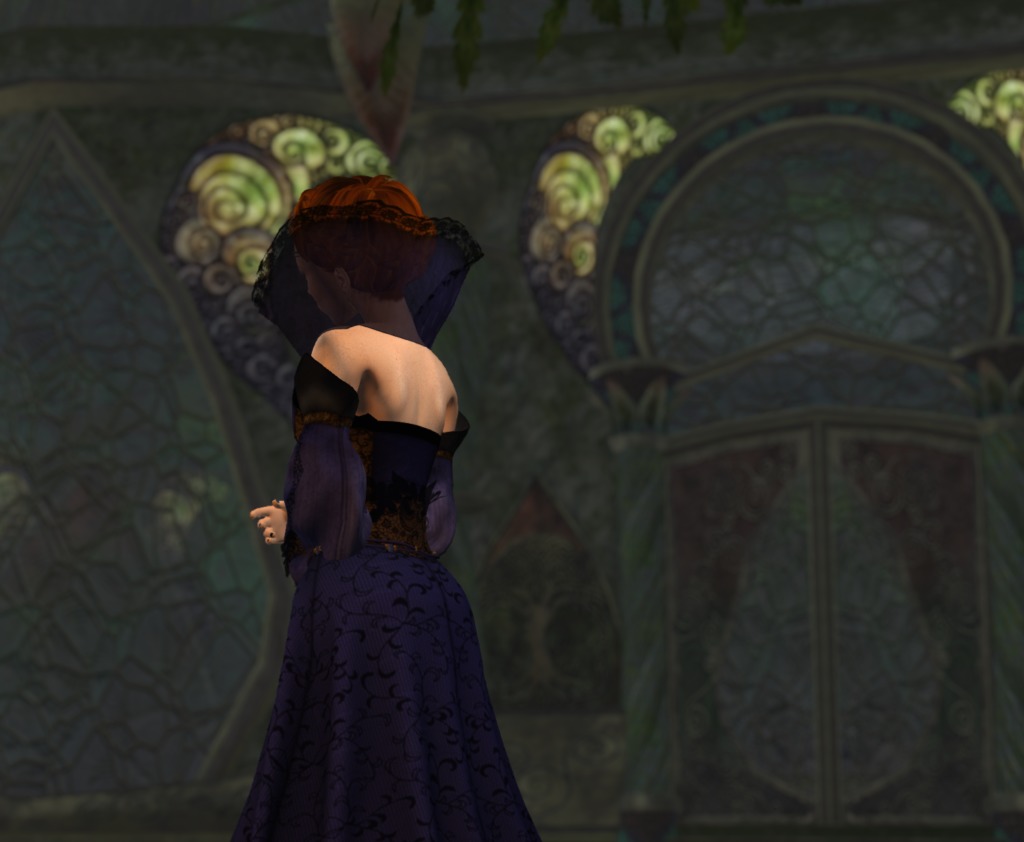 Please visit Enchantment today — as all dreams, it is fleeting.  It's a lovely shopping experience, and there are many wonderful things to find!
Mahalo!  A hui hou!