Aloha my lovely friends!  The Gotham Island Event is going on through October 31, and sales go to support the race for a cure to end Parkinson's disease!  Kerryth and Spyralle bring you the beautiful Justine gown, with the Hallowe'en version just for the event!
The lovely Pentacle Necklace is yours for free, a beautiful gift from Petite Mort and Oubliette at the The Season of the Witch event.  So many wonderful things going on in this exciting season!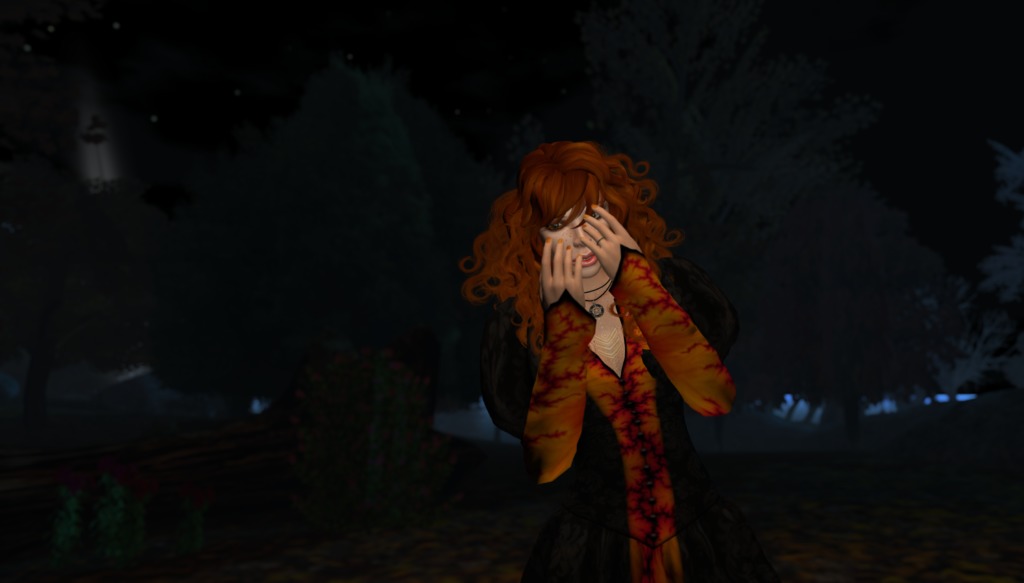 If that's not enough, there's a 10L hunt for the event, and you can find a witch's hat and mask to match Justine!  Please please please come to The Gotham Island Event and support the fight against Parkinsons.  We can do this, this is a possible thing!
Aloha!  A hui hou!