So many fun things to share with you today!  Newness from Silvan Moon Designs, a wonderful event sponsored by Petite Mort and Oubliette, some lovely new earrings from EarthStones, and new poses from //elephante poses//!  Holy buckets!
Let's start with Union of Souls, a new gown set from Silvan Moon Designs exclusive for The Trunk Show event!  Union comes in three colours in fitmesh for Maitreaya Lara and both SLink bodies.  It has an overskirt and a chest piece with little floaties to wear as suits you!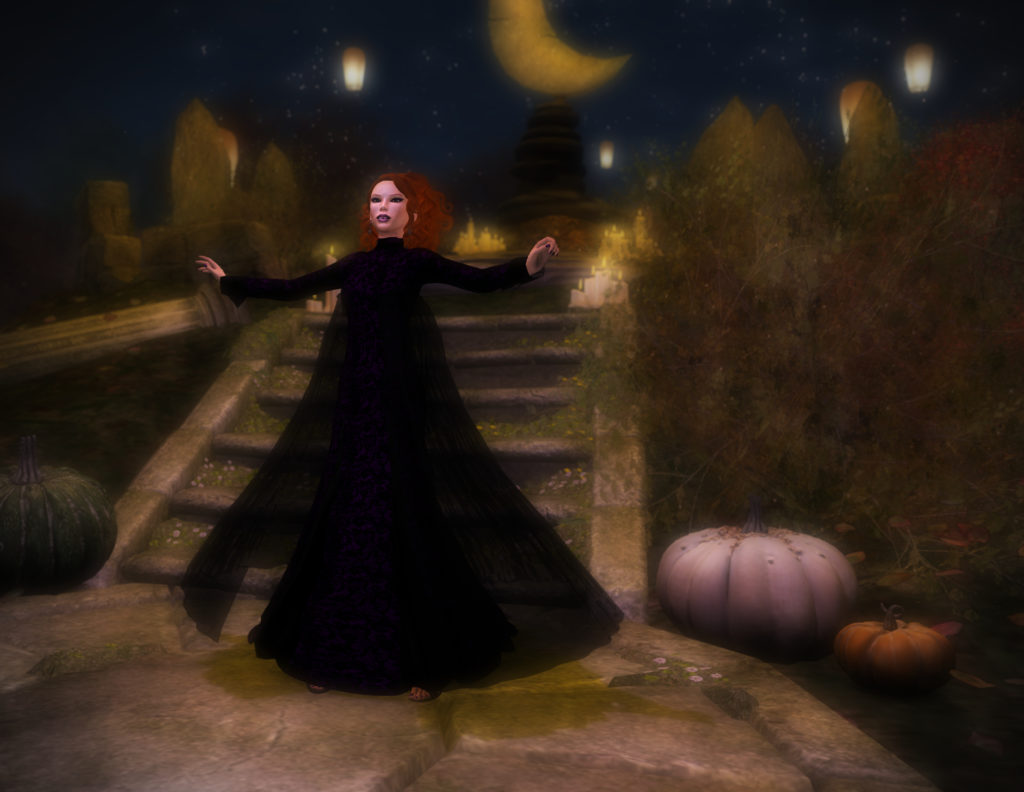 I had to run out and find some new earrings from EarthStones.  With Love is a lovely set with a texture-change menu!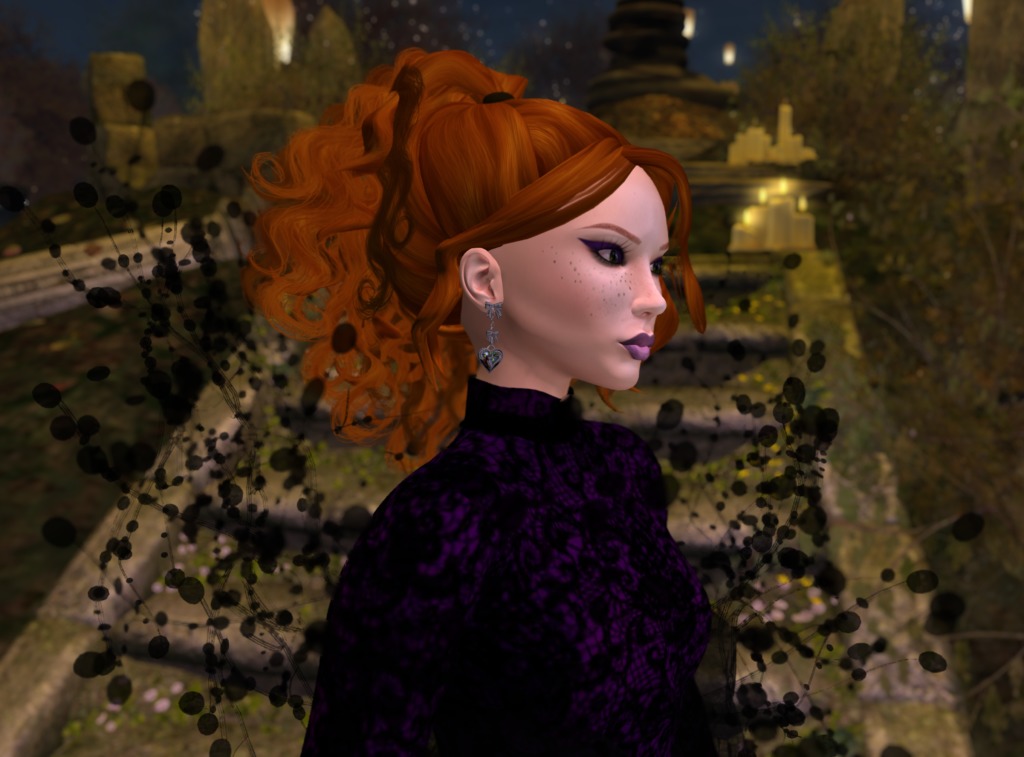 Petite Mort and Oubliette bring you a lovely little shopping and entertainment event at The Season of the Witch.  My pics were taken on this beautifully landscaped sim, and "the Witch in the Dark" pose set by elephante poses are exclusively available three!
So, take a visit to The Trunk Show, visit The Season of the Witch, and enjoy this spooktacular season!
Mahalo!  A hui hou!