There are a lot of events happening at the moment for Halloween.  One of them is Trick or Treat Lane, which has a bunch of FREE gifties if you join their group.
This cloak comes in versions for guys and girls, and it's something I've wished I had for ages to do cover-ups of contest outfits 🙂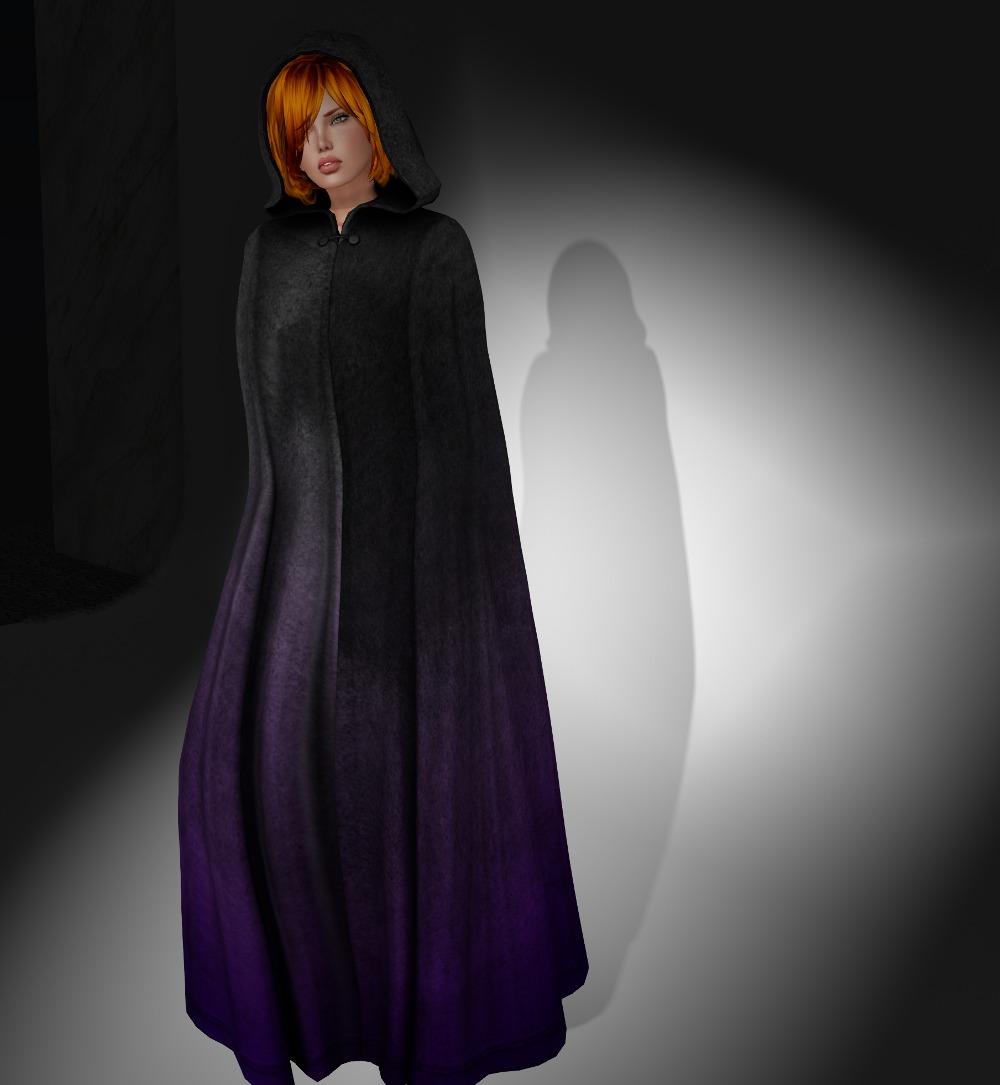 It's only in classic mesh sizes, but this hardly matters when you alpha out your entire body.