Disclaimer: I'm not into pony play, but in the interests of comprehensive fashion reportage…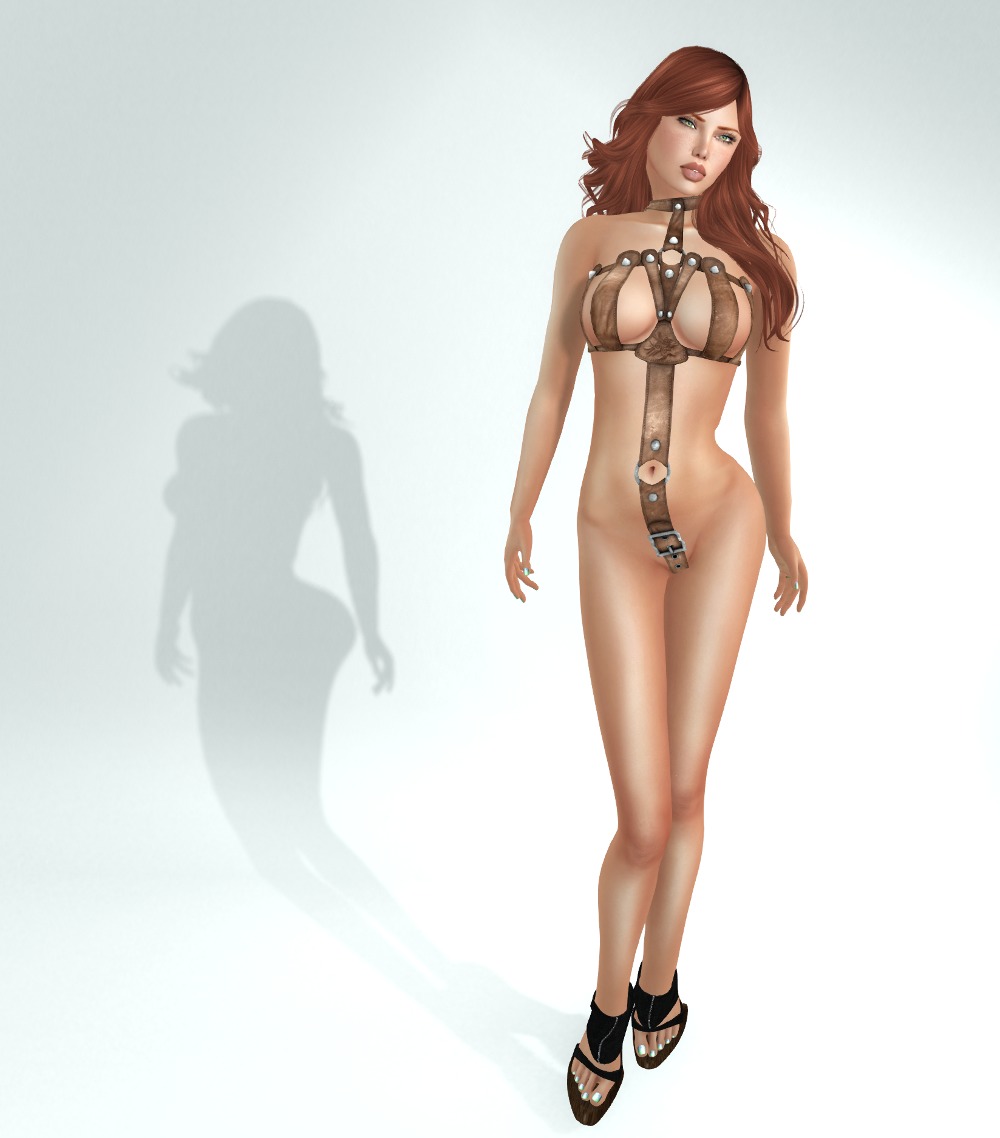 This "outfit" if I can call it that, has been lurking in my inventory waiting for me to get up the courage to post it lol.  It come in two versions, the "nice" version shown here, and a "naughty" version without the mid bra panels.  Sizes are fitmesh for Freya, Isis, Venus, Lara, Hourglass, Physique, eBody, and TMP.  There are no classic sizes.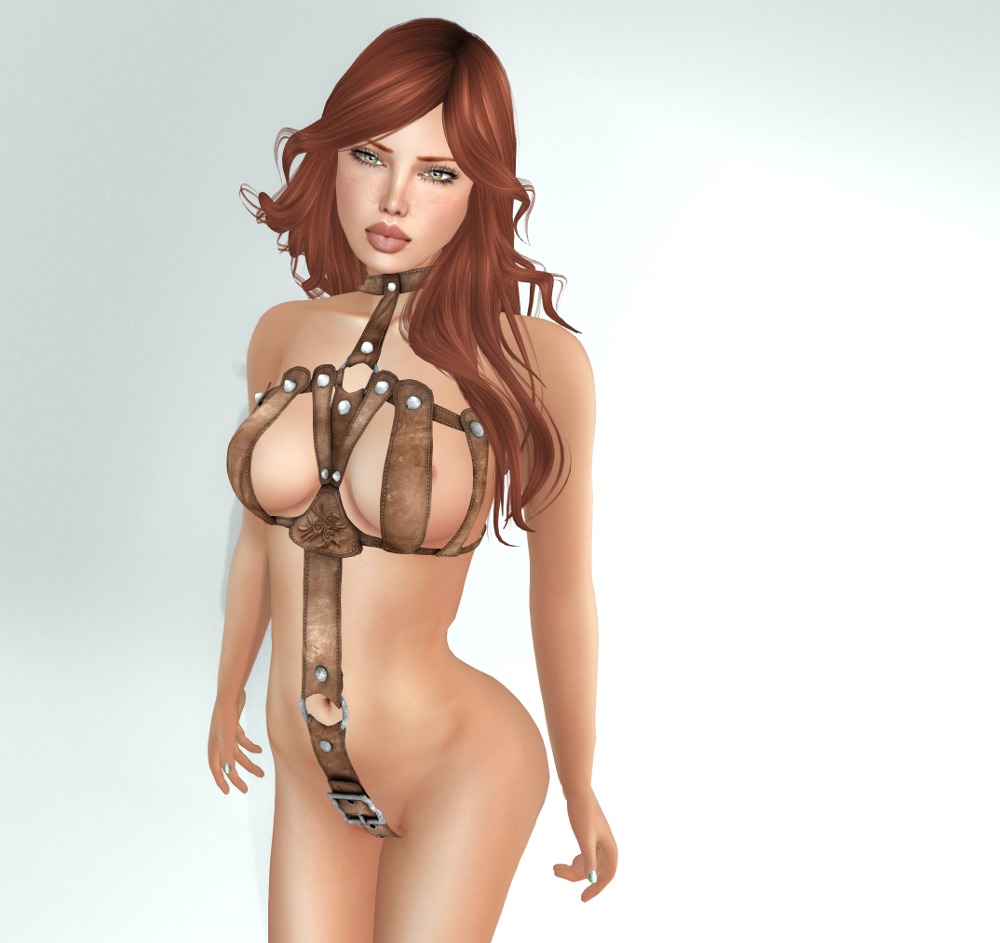 I must admit, while I'm not a fan of the style, the detail and rigging are superb, which is what I'm come to expect from this designer.  Great job, and certainly worth a look for those of you into this style!