I'm showing you an old mesh dress today that I rediscovered while sorting inventory.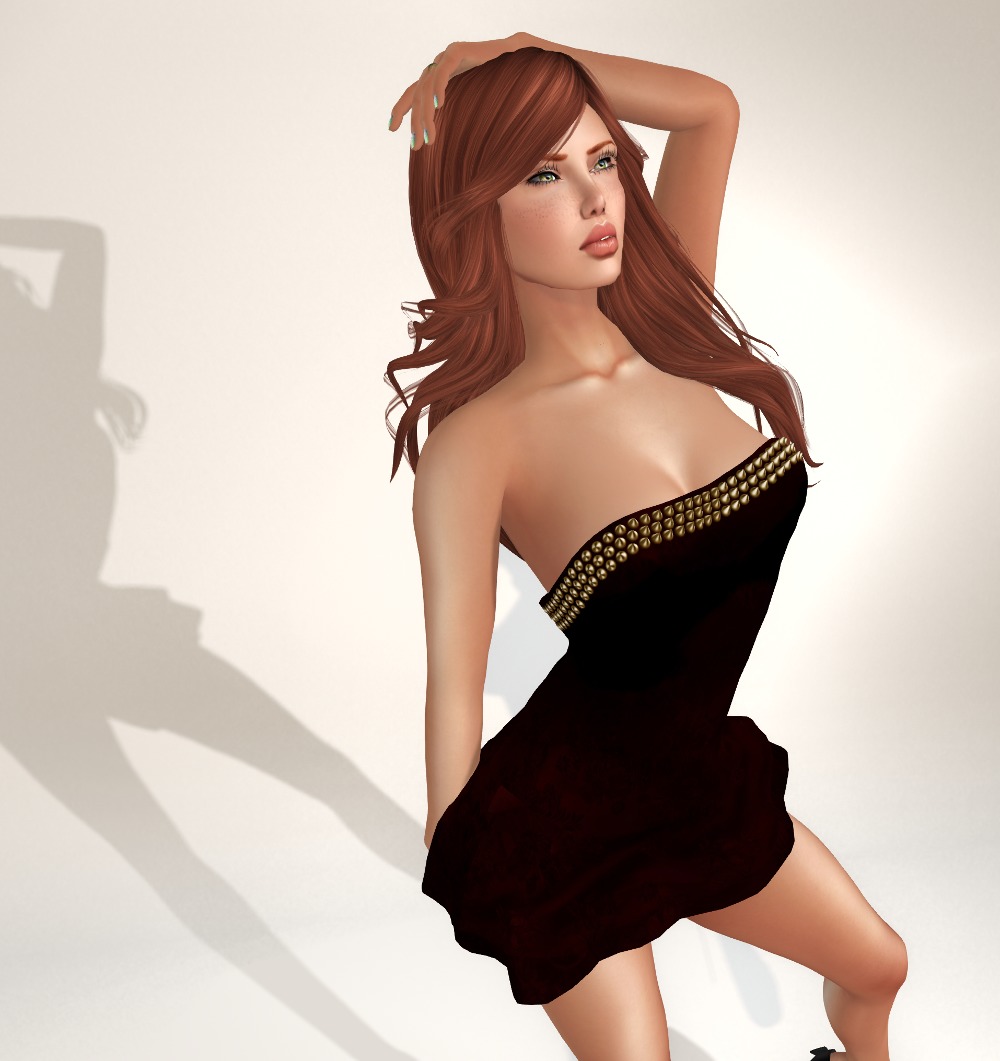 The dress comes in standard mesh sizes, and while I'm wearing it on Lara here, it's only really suitable for system bodies with the included alpha if you were going out dancing in it.  The cuts on the Lara HUD is just not quite right for it and I had to pose carefully 🙂
Having said that, it's a pretty little dress, and you can optionally wear the spikes at the bodice (they come as a rigged mesh attachment), and there is a HUD to color them too.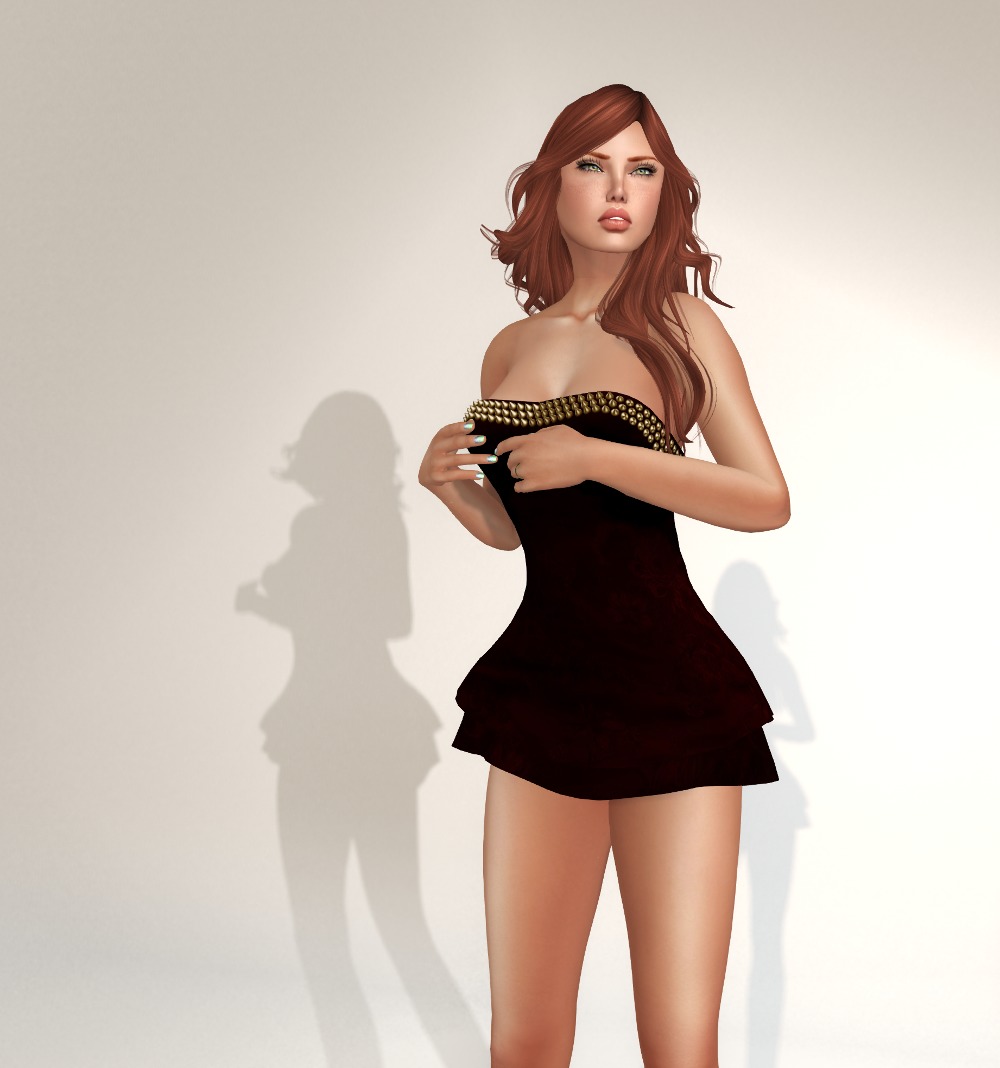 While the two pictures above show the dress up as nearly black, it's subtly textured, and the texture shows up much better in world than in my photos.  Here's an enhanced close-up to show you the detail.