Maai is a store I really like, but they have been really quiet for some time now.  They moved to a big new store and a lot of vendors with coming soon went up, and then it all went quiet.  I'm happy to say that something finally seems to be happening over there, and as evidence, here is the latest group gift from Maai!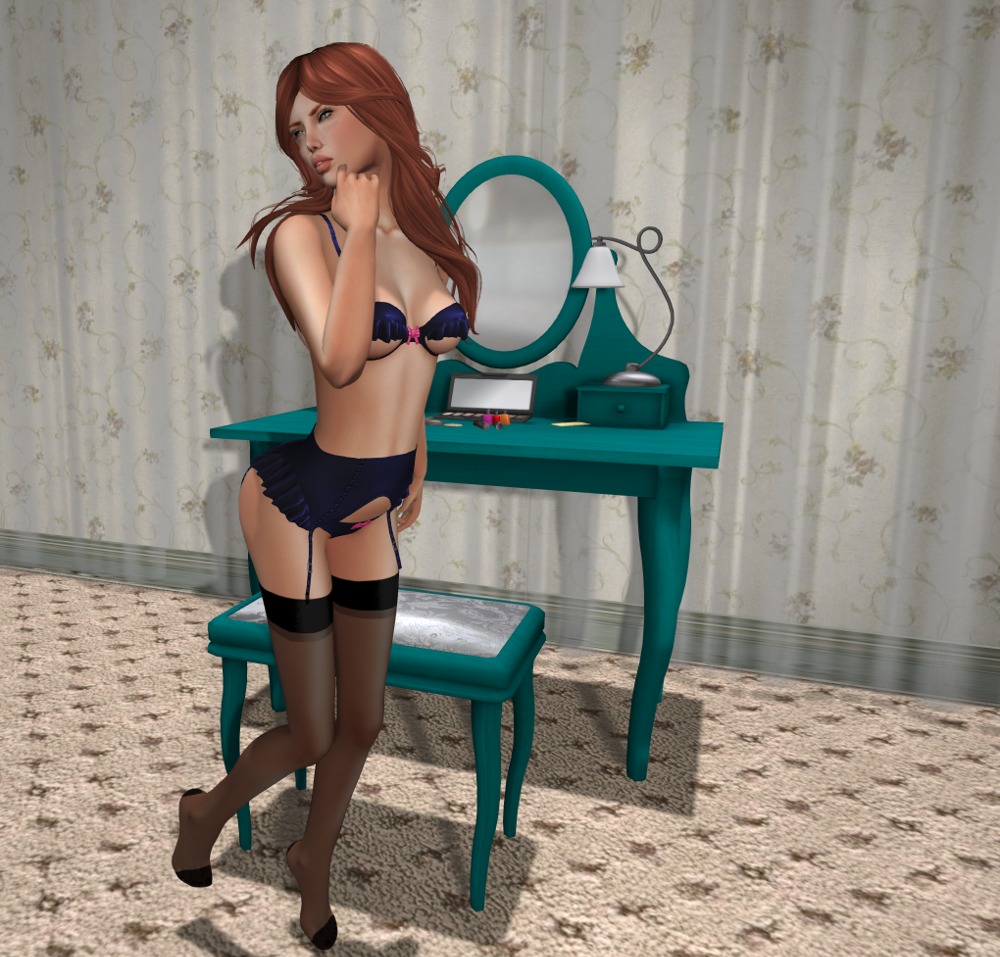 The lingerie is for Maitreya Lara only, and the bra, panties, and garter are all separate.  The stockings are also from Maai as a free gift (find them on the main counter), and again are only available for Lara.  The stockings also come in white and nude colors.  The bows on the lingerie are very cute 🙂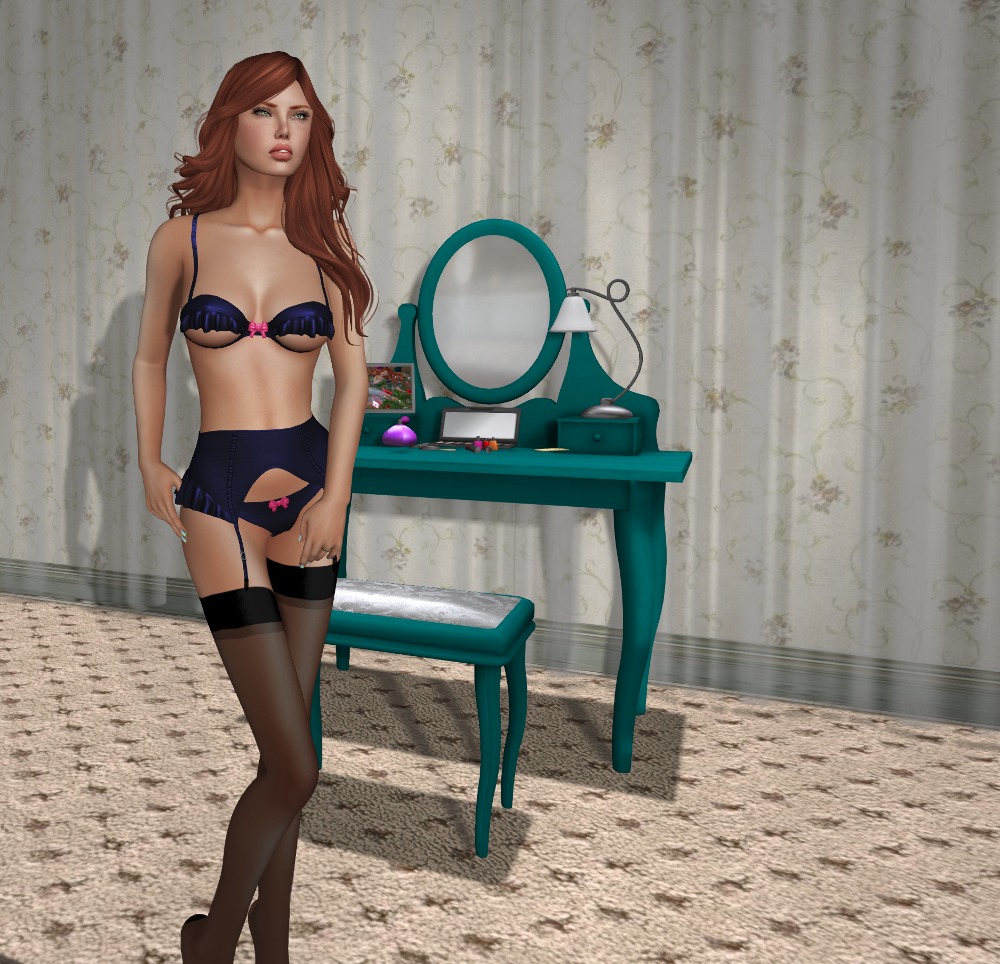 Since Aeon and I started this blog, I've thought that fashion photography should be all about the clothes, and a lot of my photos are done in the studio to reflect this.  Aeon is a nice balance for me because she is far more concerned with getting out and finding a nice setting for her outfits.  But you know, for a change, I wanted something other than the white backdrop to shoot against, so I got this little vanity table.  It has some excellent little poses and animations in it, and the creator has tried to think of everything, including multiple copies of the objects in different colors.  Also, everything is mod!  What a great little addition to our set of props!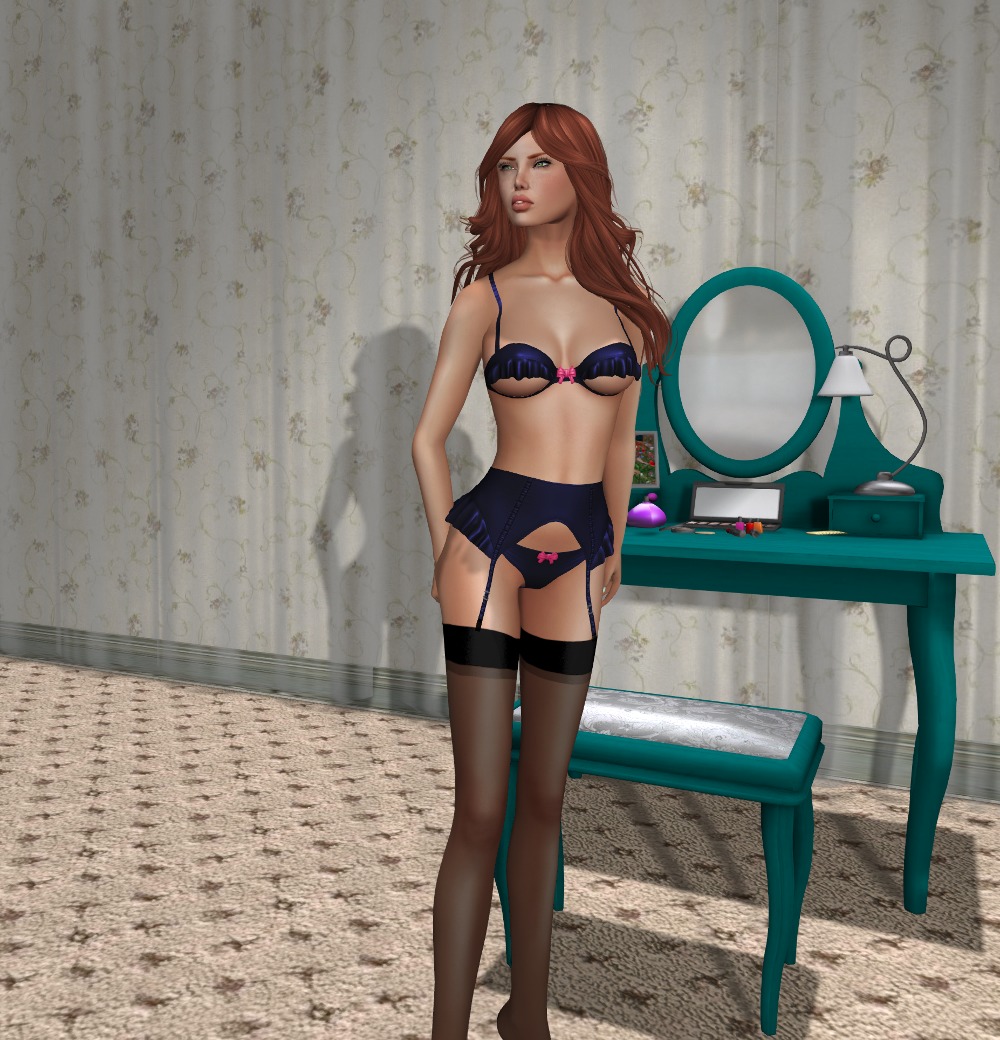 Bra, panties, garter: Carmen by Maai
Stockings: stockings * Maitreya HUD * black, white, nude by Maai
Body and feet: Lara by Maitreya
Hands: Slink Dynamic
Hair: Kissing Strangers by Exile
Furniture and poses: Vanity Table by Naive Design